SONA 2020: On Revitalizing The Economy And Keeping Your Finances Afloat
8 min read
On July 27, President Rodrigo Duterte talked to the Philippines once again during his fifth State of the Nation Address (SONA).
With his term ending in two years, the chief executive said that the government has already done a lot to help improve the lives of the Filipinos as well as promises that more will arrive our way in the final years of his term.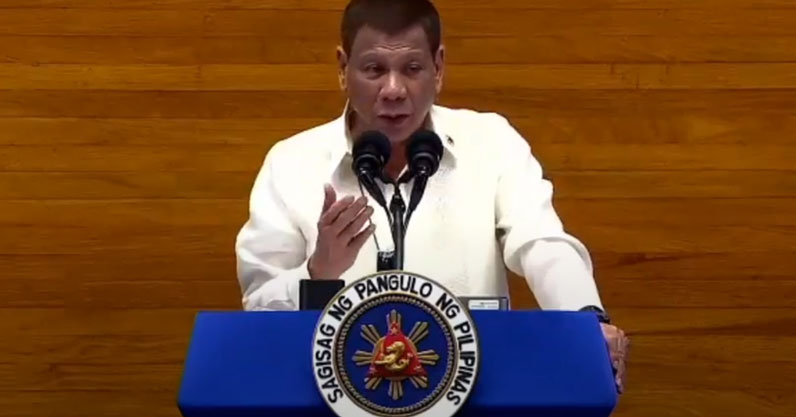 But let's leave the rest to political pundits and news agencies and talk about his promises from last year held up and what we should expect in the next 12 month from him, especially in a time of rising coronavirus cases and stagnant economy.
2019 SONA recap
To recall his promises from last year's SONA, here are some of the key economic and financial points he raised during last year's speech to the public.
We divided the laws into three categories such as already signed into law, passed to the Senate for further review, and bills that are still in limbo.
The Congress transmitted the following bills to the Senate for review, all were highlighted by Duterte during his 2019 SONA:
House Bill No. 304, also known as the Passive Income and Financial Intermediary Taxation Act
House Bill No. 4157, also known as the Corporate Income Tax and Incentive Rationalization Act
House Bill No. 78, which will amend the 84-year old Public Service Act
House Bill No. 5832, also known as the Department of Filipino Overseas Act
Meanwhile, five bills he certified urgent during his last SONA were signed into law, namely the following:
Republic Act No. 11462, postponing the May 2020 Barangay and Sangguniang Kabataan elections to a later date
Republic Act No. 11463, laying the foundations for the Malasakit Centers, a one-stop medical assistance program for indigent patients
Republic Act No. 5168, amending the Salary Standardization Law of 2009 to include nurses and teachers
Republic Act No. 11346, bumping up the excise tax on alcohol, tobacco, and vapor-based products
Republic Act No. 11470, establishing the National Academy of Sports
Know The Different Types Of Taxes In The Philippines
As for these bills, the members of the House of Representative or Senate are yet to discuss these laws with their respective committees:
House Bill No. 6075, or the creation of the Department of Disaster Resiliency
House Bill No. 8068, or the consolidation of the National Water Resource Board, Local Water Utilities Administration, Metropolitan Waterworks and Sewerage Systems, and the National Irrigation Administration into one regulatory body
Senate Bill No. 1411, or the expansion of benefits received by solo parents
Two more years
What is the government's direction for the country in the twilight years of Duterte's administration?
Everyone wants to see how the chief executive will make use of his term with only two more years left. The SONA is the perfect way to let everyone know of the government's plans.
Here are some of the points Duterte outlined in his 2020 SONA that might concern you, especially talking points that are related to banking, finance, employment, economic activity, and others:
On e-commerce and consumer rights
"We must patrol the country's cyberspace and enforce online consumer and data protection and privacy laws. We must run after online scammers and those undermining the people's trust in online transactions. We must continue to protect Filipinos in the new normal and remind the world that we are responsible stewards of data. I am committed to protect both the physical and digital lives of our law-abiding countrymen."
Just recently, e-commerce has been targeted by the government in their bid to improve revenue generation. The Department of Trade and Industry (DTI) and the Bureau of Internal Revenue (BIR) urged online sellers to register their businesses or face sanctions from the government.
This way, the government will not have a hard time tracking seller who violate consumer rights in the country.
Aside from this, Duterte threatened scammers by throwing them into the Pasig River if they continue to prey on buyers amid the pandemic.
"You check the mask once it's delivered to you. If it's not the one you ordered, you invite the one who delivered the mask inside. Tie him up. And when night comes, look for a vehicle and throw him into the Pasig River," he said last month.
On asking lessors for leniency
"Nananawagan po ako sa ating mga lessors – nananawagan po ako sa ating mga lessors: malasakit at Bayanihan po sana ang pairalin natin ngayon. This is not the time to drive away lessees. During normal times they were the primary source of your income stream. Now, it's time to be fair and compassionate. Come up with amenable arrangement with your tenants. Huwag po natin silang ipagtabuyan, tanggalan ng tubig, kuryente, at bubong."
With the quarantine measures debilitating the economy, especially micro, small, and medium enterprises (MSME), the Bayanihan to Heal As One Act mandated landlords to freeze all house rents and loans during the enhanced community quarantine period.
However, Duterte wants lessors to be more lenient to their tenants so both businesses and residents can bounce back as the government gradually resuscitates the economy. The administration has yet to clarify how this will work.
On boosting local economy
"As we embark on these efforts towards inclusive recovery, we should acknowledge that all forms of government support will go to naught if the new MSMEs do not thrive because of lack of consumer support. Ito ang panahon para suportahan natin ang ating mga kababayan na nagnenegosyo at gumagawa ng mga produktong sariling atin."
Online selling became the recourse of many Filipinos who need to survive amid the pandemic, especially the ones who belong in the food and beverage industries.
To stimulate growth of MSMEs, the government urges Filipinos to support local enterprises, leading to more jobs generated as well as more taxes collected by the government.
BSP Financial Inclusion Survey: 51.2 Million Filipinos Are Still Unbanked
On extending deadlines for MSME loans
"I also enjoin the Bangko Sentral ng Pilipinas and banks operating in the country to provide regulatory relief for our MSMEs and allow loan payment extensions, without incurring penalties and charges. We need your help to prevent the collapse of companies saddled with accumulated amortizations and payables caused by the closure of their businesses at the height of the strict quarantine periods."
Under the Bayanihan to Heal as One Act, all covered financial institutions must extend the deadline of all loans during the enhanced community quarantine (ECQ) without incurring interests.
With this renewed call to become more lenient to entrepreneurs, hopefully the government will make it possible for MSME owners to save their businesses so they can extend their support to their communities through employment opportunities and taxes.
On revitalizing tourism
"In the same manner, the tourism and recreation industries, which are among the hardest hit by the pandemic, count on our full support. While we slowly try to put the fun back in our local travels, the national government agencies and LGUs must harmonize their policies to boost tourism, ensuring everyone's well-being. We enjoin our people to help boost the economy by traveling locally once the necessary systems are in place."
As one of the hardest hit sectors in the country, tourism in the country came to a screeching halt with quarantine measures put in place.
With parts of the country already allowing local tourists, expect the government to roll out measures that will make travel once again viable—all while making sure that health and safety guidelines are still strictly followed.
On eliminating queues from government offices
"The national government shall lead the way in our transition to online systems. I reiterate my call for all government instrumentalities to implement systems that shall make physical queuing a thing of the past. Panahon na para mawala na ang pila para mapagsilbihan ang gobyerno nang walang kahirapan para sa tao. The DILG, DBM, and the ARTA, along with all agencies and instrumentalities of government, are hereby directed to make [all] possible services available online. We need to adjust to and adopt a paper-less type business and work performance. We need e-governance [to provide] our people with the services they need [from] the comfort of their homes or workplaces. It will enable our bureaucracy to better transition into in the 'new normal' and cut or minimize red tape."
In 2018, President Duterte signed Republic Act No. 11032, or the Ease of Doing Business and Efficient Government Service Delivery Act.
The law wants to streamline government services as well as cut through the bureaucratic nightmare that dissuades would-be business owners from starting their own business.
As part the continuing battle of the government to eliminate red tape in government services, Duterte wants to make it possible for front offices of agencies to make their services online.
Not only that it will make doing business with the government more satisfactory but will also come in handy during the pandemic.
On helping displaced overseas workers bounce back
"I ask the TESDA to come up with special training programs to retool our OFWs so they can find employment opportunities here at home. I am also calling on the CHED for scholarship programs for the qualified dependents of our OFWs. I direct the Department of Agriculture and DTI to come up with agri-business and entrepreneurship projects to help displaced OFWs rebuild their livelihood. Further, I ask the LANDBANK and other government financial institutions to continue providing low-interest loans to our OFWs."
Last month, the number of overseas Filipinos who had to return due to COVID-19 has exceeded 55,000, basically cutting them off from their source of income.
Aside from losing their jobs, it also means lower private consumption within their families as well as lost revenues for the government.
To soften the blow of repatriated OFWs, Duterte wants relevant government agencies to help workers bounce back through scholarship programs, entrepreneurship programs, and other employment opportunities that will give help them earn income even if they're back home.