DOH Conducting Emergency Hiring Of Health Personnel Vs. COVID-19
2 min read
The Department of Health (DOH) is calling on physicians, nurses, medical technologists, and other support health personnel to take part in the government's efforts in battling COVID-19.
The agency announced that they are conducting an emergency hiring of health personnel for a minimum three-month contract. This serves to further strengthen the health workforce in the fight against the coronavirus disease.
"The hiring of health personnel is primarily to augment our workforce in health facilities in the regions, provinces, or cities that manage COVID-19 cases," Health Secretary Francisco T. Duque III said in a statement issued by the DOH.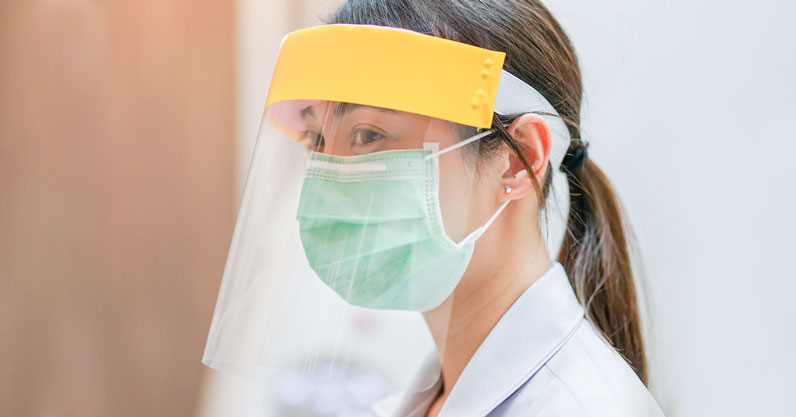 The health agency earlier came under fire after reports circulated about volunteers being made to sign waivers in the event they contracted the coronavirus.
Various healthcare workfore groups made a call for the government to instead formalize employment and do a mass hiring of health personnel, with security of tenure and other benefits.
Who can apply?
The DOH says the following health personnel are needed:
Physicians
Nurses
Medical technologists
Respiratory therapists
Radiologic technologists
Medical equipment technicians (ie., mechanical ventilator technicians)
Nursing attendants
Administrative assistants
Administrative aides
Hazard allowance, one-time risk allowance, among benefits
As part of the COVID-19 Emergency Response team, health professionals will get the following monthly compensation and benefits:
Basic salary plus premium of up to 20% of basic salary
Hazard allowance of up to ₱500/day
₱500 GSIS group insurance
₱1,000/month communication and transportation allowance
₱100,000 in case of infirmity due to COVID-19; and ₱1,000,000 in case of death
Hospitalization benefits
Personal Protective Equipment (PPEs)
Board and lodging while on duty or on quarantine
Psychosocial support, as needed
Continuing Professional Development (CPD) units
Medico-legal assistance
Public health workers are also eligible to receive a "one-time special risk allowance of up to 25% of their monthly basic pay.
Initially, 857 healthcare workers will be assigned to three designated COVID-19 referral hospitals, in the following order of priority:
DOH-designated COVID-19 referral hospitals, such as the Philippine General Hospital (PGH), Lung Center of the Philippines, Dr. Jose N. Rodriguez Memorial Hospital
Temporary treatment and monitoring facilities for COVID-19
DOH-designated COVID-19 diagnostic facilities
Public hospitals (national and local) handling COVID-19 patients; and
Private hospitals duly designated by the DOH to handle COVID-19 cases.
(Read: Where To Donate Cash And Supplies For COVID-19 Frontliners)
How to apply to DOH
Interested parties may submit the following application requirements:
Personal Data Sheet, four copies
PRC ID related to profession
Applicants may submit their requirements to any of the following:
DOH Hospitals
PGH
DOH Centers for Health Development
For more information you may contact :
PGH telephone number: 155-200
Email: uppghcovidvolunteers@gmail.com
DOH telephone number: (02) 8651-7800 loc. 4206, 4207
Email address: hrhforcovid@gmail.com
Viber: "PH COVID-19 Health Workers"
Sources: DOH, ABS-CBN News