DLSU Joins UP In 2019 World University Rankings
1 min read
The De La Salle University (DLSU) has made the World University Rankings. It is now the second Philippine university to make the rankings after the University of the Philippines (UP).
The Times Higher Education (THE) World University Rankings annually categorizes more than 1,200 finest universities from all over the world. It bases its rankings on 13 performance indicators.
These indicators are classified into five groups, namely: citations (30%), industry income (2.5%), international outlook (7.5%), research (30%) and teaching (30%).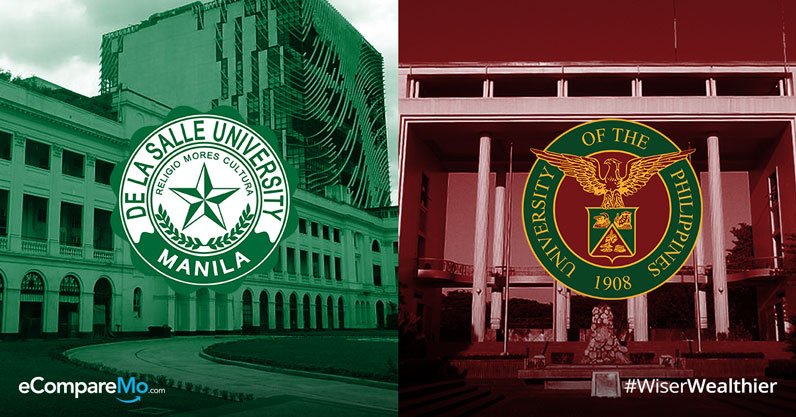 Combining these five groups to make up the 100% scale, THE was able to distinguish the top 1,000 universities in the world.
Philippines' finest
While the University of Oxford maintained its position as the top university for three consecutive years now. UP, which debuted on the list in 2017 at 601-800 bracket, has climbed the ladder to the 501-600 bracket.
DLSU, a fresh addition to the list, has made it to the 800-1000 bracket.
DLSU scored 19 to 25.9 out of 100, while UP accumulated a score of 33.5 to 37 out of 100.
DLSU Vice Chancellor for Research and Innovation Raymond Tan said being included in such prestigious international rankings is another milestone for the university, proving how they are able to adapt into creating a "modern university" for Filipinos.
"DLSU's entry in the research-oriented THE rankings is an important milestone in our quest to become a university of international standing," Tan said.
Making it to the top
The Top 10 universities in the world for this year are:
University of Oxford (UK)
University of Cambridge (UK)
Stanford University (USA)
Massachusetts Institute of Technology (USA)
California Institute of Technology (USA)
Harvard University (USA)
Princeton University (USA)
Yale University (USA)
Imperial College London (UK)
University of Chicago (USA)
Stanford University and California Institute of Technology were tied at the third spot in last year's results. This year, Stanford University maintained its position at the third spot, while California Institute of Technology went down two ladders, now ranked at fifth.
THE also declared a new winner in Asia. Tsinghua University from China, the 30th top university in the world, is now the highest-ranked Asian institution on the list.
The university rose eight ladders up, making it at the 22nd place. It ousted the National University of Singapore (NUS), which is now holds the 23rd place.
Sources: ABS-CBN News Online, Rappler