DepEd Commons: A Parent's Guide To The Online Learning Platform
4 min read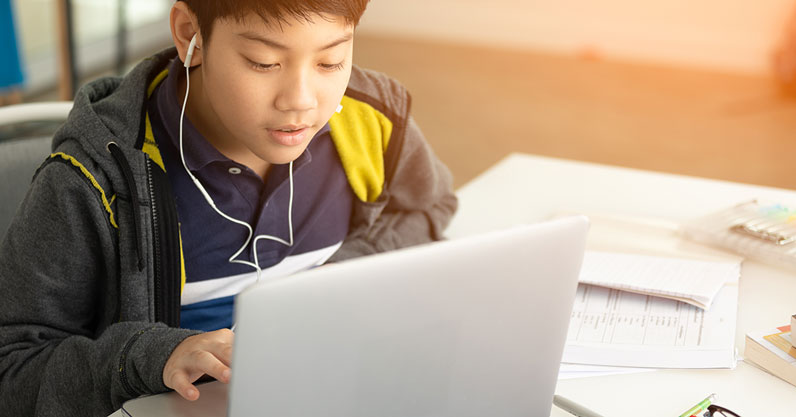 The Department of Education (DepEd) just released its guidelines on conducting online school activities as well as enrollment procedures in the time of a public health emergency.
Aside from modular learning materials for people with limited to no internet connectivity, the learning resources for students will be available through DepEd Commons, the agency's e-learning platform.
This is in order to uphold education despite the threat of the COVID-19 pandemic. Modular and online learnings platforms will be used by educational institutions in place of going to school every day.
To make sure you and your kids are ready for the new normal in education, here's how to register to DepEd Commons, how to activate your account, and how it will play a big role in learning in Philippine school year 2020-2021.
What is DepEd Commons?
"Commons" is an online learning platform that allows teachers to conduct classes amid social distancing guidelines.
Originally, DepEd launched the system in March 2020 to allow schools to continue classes during the early days of the pandemic. However, the department acknowledged that online classes should become part of the new normal in the face of COVID-19.
Through DepEd Commons, teachers can conduct online classes and upload class modules that will be accessible to students through their computers or smartphones. The website will contain online class materials as well as open educational resources (OER) that can be used by any teacher anywhere in country.
Teachers can reuse, remix, or integrate them with their own materials for maximum learning capabilities to allow highest fidelity similar to face-to-face learning.
"Commons in the olden days meant cultural and natural resources are accessible to all members of society. These resources are held in common, not owned privately, and so is DepEd Commons," said Secretary Leonor Briones in a DepEd memo released by the agency.
Students enrolled in any DepEd-supervised educational institution are automatically eligible to use the said materials for their grade or year level.
(Read: QUIZ: How Much Do You Really Know About COVID-19?)
The importance of DepEd's e-learning platform
In the time of social distancing and public health safety, online learning resources will play a much bigger role in making sure children will still receive the education they deserve.
With DepEd Commons, students will still have access to learning opportunities even when they're at home. Everyone can save lives and make sure that social distancing guidelines are followed.
Beyond online learning measures as part of social distancing, the digital transformation of education through Commons will bring a slew of positive changes. Educators especially in far-flung areas can benefit greatly in the knowledge sharing aspect of the platform.
This can level the playing field for students by giving them the same access to quality education enjoyed by more affluent students. Cost of education will no longer be an issue for students who don't have enough financial capability.
Finally, DepEd's online learning platform will ensure that the availability of digital resources will make learning continuity stronger despite the challenges. With the online modules, the country is future-proofing its learning capabilities in a way that neither natural nor man-made calamities can hinder education in the country.
[hsbc-latest-promo-banner-three]
How to register to DepEd Commons
Follow these steps to activate and start using the Department of Education's online learning tool:
Go to the DepEd Commons website (https://commons.deped.gov.ph).
Select your school type, either "public" or "private."
Search your school by either using your school name or ID. Check the correct spelling and location of the school to make sure you get the right entry.
For students or parents/guardians, select "student." Meanwhile, learning instructors should select "teacher."
Enter your name and email address and click the "save" button.
Once you're logged in, go to the left side of your screen and hover your mouse on the "select a grade level" button. Select the grade level you want to access.
After selecting your grade level, select "subject" to go to the subjects or category for your grade level. The numbers beside the name of the subject will indicate the amount of resources for that category.
Once you've selected a certain class material, you can either download if it is a file or click the link to redirect you to an external resource.
Frequently asked questions
Is there another way to access the platform other than the URL?
Currently, the official way to access Commons is through the DepEd website. Although there are apps available on Google Play and Apple App Store, these are not sanctioned by the agency itself so be careful when using them.
Is DepEd commons free?
Yes. Aside from the platform being free to use for both students/parents/guardians and learning instructors, access via Globe or Smart is also free due to the partnership between DepEd and the said mobile providers. Despite this, resources contained in external links will incur data charges when accessed.
Can I download the resources found in it?
For learning materials hosted via the DepEd Commons servers, you can download it easily if it says "download file." Meanwhile, external resources can either be websites or files hosted in a third-party provider.
Do they have a Facebook page or group?
Currently, there is no official Facebook group created by DepEd to disseminate information about the online learning system. However, you can find a community of DepEd Commons users at https://www.facebook.com/groups/depedcommonsPH.
I have questions regarding the platform. How can I contact the right people in charge?
You can either send them a message through the DepEd Commons feedback page (https://commons.deped.gov.ph/feedbacks/new) or you can directly email the DepEd Commons Educational Technology Unit at edtech@deped.gov.ph.