Summer Outfits For Men And Women That Can Last You A Lifetime
2 min read
Under the scorching summer heat, it's but natural for our minds to wander towards a nature escape where it's chill, breezy, and shady. How does a hammock by the beach under the coconut trees sound to you?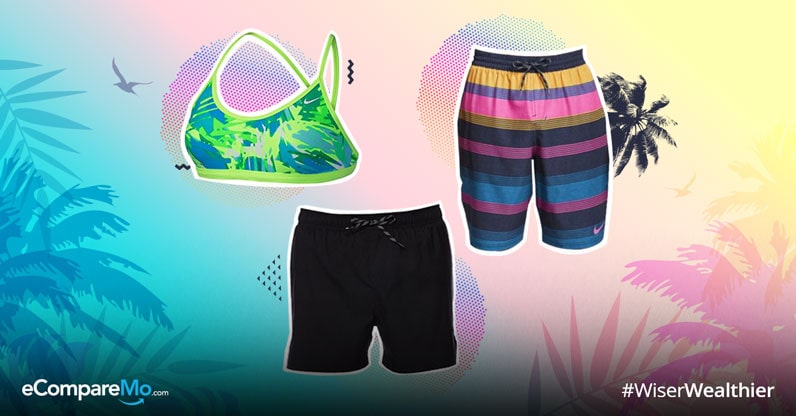 But enough of this daydreaming. Let's start by getting into your summer essentials, from accessories down to swimwear. Pick the outfit that fits your budget (and activity).
Men
Are you a trunk, boardshorts, or brief type of guy? Either way, we got two fresh summertime looks for you.
Snorkeling:
A microfiber towel — The Surplus Shop A full-face snorkeling mask with a GoPro Holder — Lazada Aqua shoes — Decathlon Nike Swim Trunks — Nike Swim
It doesn't matter whether you want to go swimming or not – this Nike Solid Vital Swim Trunks lets you enjoy a day at the beach, a quick dip, diving, or snorkeling down the water. It dries out quickly, and comfortable to wear whether you're going swimming or just spending some lazy day by the beach.
A Day at the Beach:
Polarized bamboo sunglasses – Shoppee An Aztec-themed round beach mat – Lazada A pair of Sebastian beach flip flops – Payless Nike Swim Trunks – Nike Swim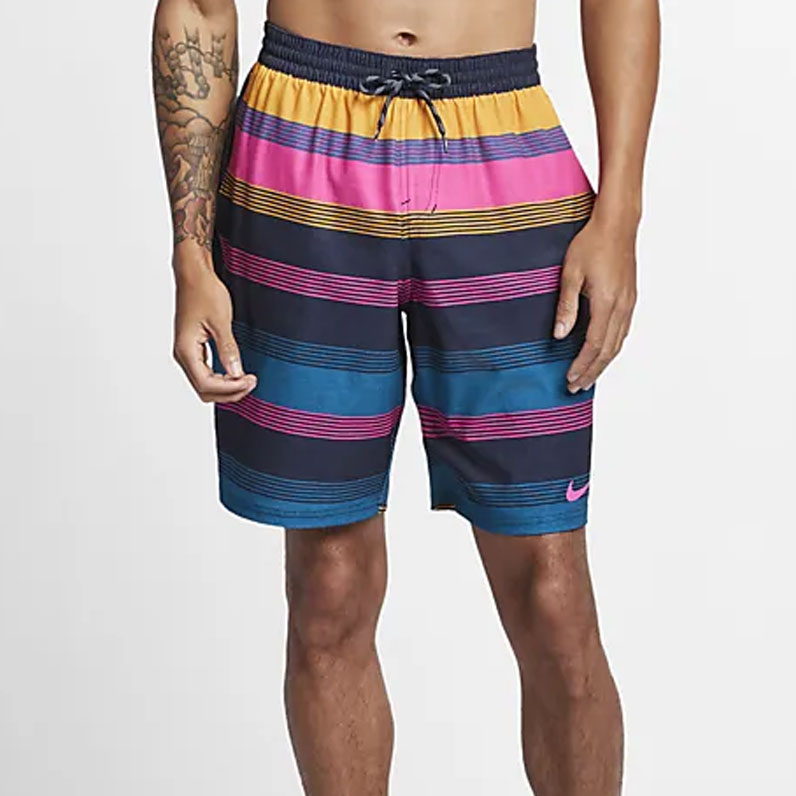 Available in Obsidian, Bright Cactus, and Indigo Force, the fast-drying Nike Linen Racer offers style, versatility, and support with its striped linen material, stretch waist, water-repellent fabric, and mesh drainage points. If you're carrying small items, the internal mesh pocket will store them for you.
(Read: Negros Occidental Budget Travel Guide: Bacolod, Sipalay, Lakawon, And Other Must-See Spots)
Women
You can't go wrong with the classic bikini, but 2019 is the time of reemerging retro-inspired one-piece styles, and sporty yet fashionable rash guards.
With so many options to choose from, it can be overwhelming to find and complete the best look for your sun-kissed bod. Here are our suggestions:
Walk on the Beach:
Are you the more OOTD-type of beach bum, or the all-for-comfort type? Either way, you'll find inspiration in this look:
A pair of flat sandals with pompoms – Lazada HS Rattan Summer Beach Bag – Shoppee A pair of tortoiseshell sunglasses – H&M Tailored Paper Bag Shorts – Zalora Women's Swim Top – Nike Swim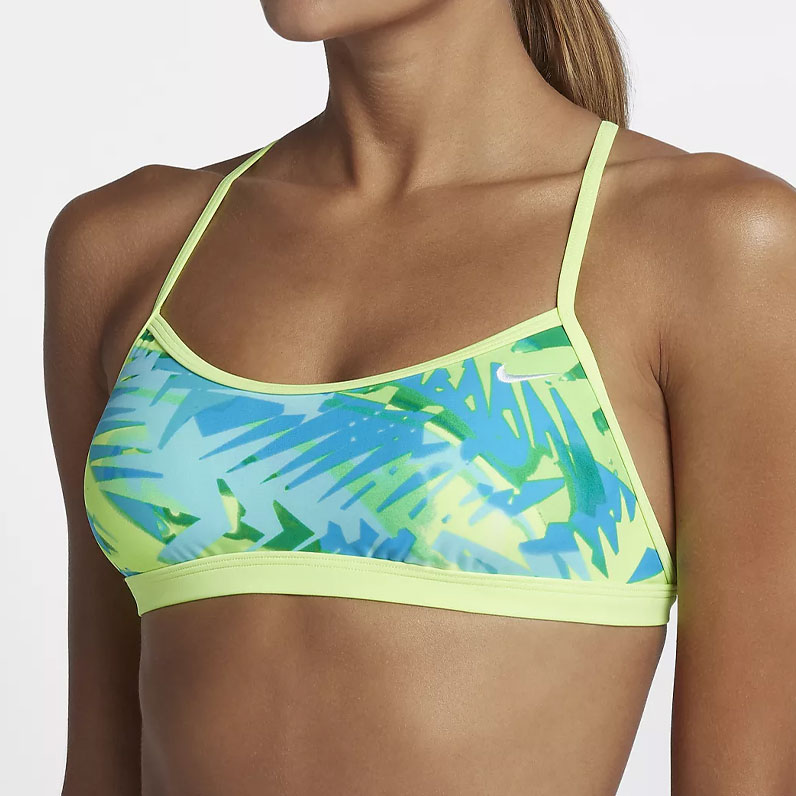 With Nike's electro-green Tropical Crossback Sports Bra, you can have an effortless summer look that lets you take a stroll along the shore or lounge by the pool in style and comfort. It also features adjustable ties and removable soft cups for a personalized fit.
Surfing
Whether you're headed to La Union, Baler, or the shores of Siargao, look comfy and ready to ride the waves!
Nike Flash Swim Bottom – Nike Swim Nike Flash Reversible Swim Top – Nike Swim
Enjoy riding the waves this summer with Nike's Flash Crossback top, tailored to keep you comfortable without compromising freedom of movement. Custom shaping courtesy of the top's removable cups provides the bust support and coverage you need when you swim and surf. The reversible design also lets you tweak your swimwear to go along with the day's mood.
(Read: Boracay Opening: Here Are The Big Changes You Need To Know)
Whatever your summer activity, the Nike Swim shop has just the right outfit for you.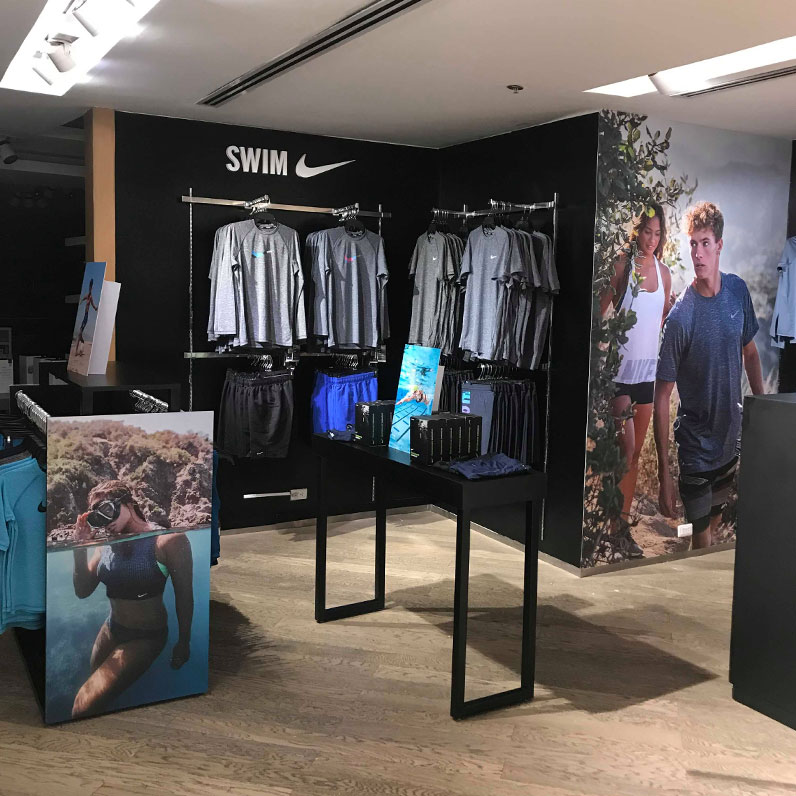 Nike Swim has just opened its first shops in Southeast Asia and those three shops are right here in the Philippines! Check out their stores at Rustan's Shangri La, Ortigas, and Rustan's ATC.