Budgeting Tips For Filipina Single Moms
2 min read
Juggling a number of roles is no joke, let alone doing the number-crunching and penny-pinching all by your lonesome. That said, we have nothing but praises for single parents who are braving the journey of parenthood alone.
Single moms (and dads too) raising a family have different cases, though. Thus, their needs also vary. But when it comes to budgeting, here are the basics you must take note of.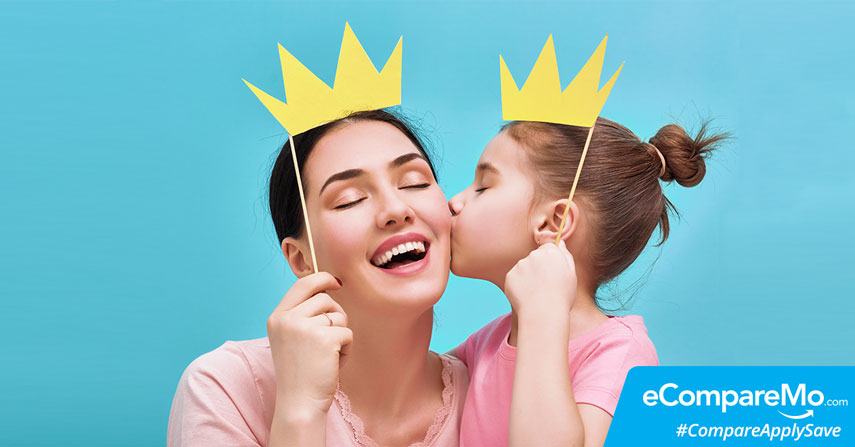 1. Organize the pie chart of expenses.
A crucial part especially during the transition period. Portion out your budget to food, shelter, clothing, transportation, TV & internet, debts, tuition fee, allowance, diaper, milk and baby food, among others. It's impossible not to overspend without proper budget allocation. This way, it will be much easier to track your cashflow.
2. Tighten the belt further and go on a financial diet.
Hustling solos calls for living an extra frugal lifestyle. Give up your bad habits and cross out the non-essentials from your list. Instead of going out for Friday-night drinks with friends or shopping on weekends, think of creative ways to spend quality time with your kid.
3. Gather up your resources.
Is your dayjob enough to pay the bills? Take up a raket on the side or start a small business that's manageable in your time and your capacity. Work-from-home online jobs and online buy-and-sell businesses are good places to start.
4. Make proximity a priority.
Keep your support group as close to you as possible. Live within the same vicinity as your immediate family, BFF, or ex-partner who you can easily call for assistance.
5. Know your rights and maximize.
Make sure you declare the number of your dependents. The Republic Act No. 8972, or Solo Parent Act, is the law that covers and protects solo parents. With a solo parent ID, you can avail service and privileges from DOH, CHED, TESDA, and NHA, as well as special parental leaves.
6. Put up a heap of cash buffer.
Aside from your personal and family savings, you should make it a point to create and maintain an emergency fund. Being a parent is an endless responsibility. Therefore, you should parry up financially for unexpected circumstances.
7. Utilize the power of consumer tech.
Use mobile applications to track your expenses, or make an Excel file of a monthly expenses breakdown. Also, make it a habit to compare financial products before availing one.
8. Keep it civil.
As much as possible, stay in good terms with your ex-partner. A harmonious relationship will be beneficial for your child's well-roundedness. Most important, responsibilities may not be evenly distributed but shared in some respects at least.
9. Choose a real and sincere keeper.
Find a partner who will accept your situation. Importantly, he should be able to treat your child as his own and willing to share all sorts of responsibility in your child's upbringing.