BSP Wants Lower Interest Rates For Cash Advance, Installment Purchases
4 min read
If this pushes through, expect friendlier terms offered by banks to all credit cardholders for certain card services.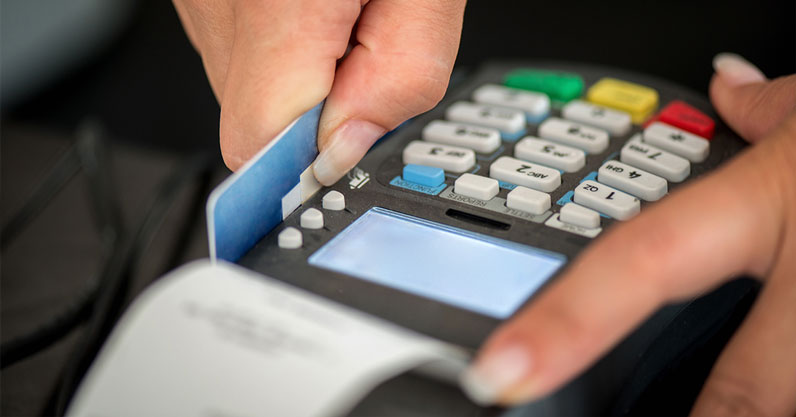 The Bangko Sentral ng Pilipinas (BSP) floated a proposal that can make interest rates for credit card loans like cash advance and installment plans lower than before.
According to the circular draft published by the central bank on its website, the BSP wants to cap the interest rate per annum of all credit card loan features at 24 percent.
If the said proposal becomes a policy, the said interests will only kick off with "the non-payment in full or on time of the outstanding balance based on the unpaid amount of the outstanding balance as of statement cut-off date."
"Banks shall impose a maximum finance charge equivalent to an effective annual interest rate of 24 percent for credit card cash advances and installment purchases," the circular draft stated.
If translated into monthly interest rates, the proposed finance charge by the BSP will translate into 2-percent monthly interest rates.
At the moment, banks charge either a fixed interest based on a rate they set or a definite service fee, whichever is higher between the two. Based on research, two of the biggest banks in the country charge a 5-percent and 3-percent cash advance fee per transaction.
Aside from putting a ceiling rate on installment payments and cash advance, the maximum finance charge for said credit card receivables will be subject to review every six months.
In an interview with ANC earlier this week, BSP Governor Benjamin Diokno revealed that some credit card charges reach up to 40 percent, a rate that he deemed "unacceptable."
"It's for fairness, and maybe as a result, more will be inclined to use the credit cards with much lower interest rates," Diokno said.
Will the industry agree?
By publishing the circular draft to their website, the government aims to solicit feedback from stakeholders who will be affected by the said policy.
BSP Deputy Governor Chuchi Fonacier said that the central bank's proposal aims to soften the blow of finance charges imposed on Filipinos, a move that is definitely timely with the pandemic severely impacting the consumers' financial capacity.
"This is the first time [the BSP made ever such a proposal], as I recall. This will be a significant help for credit cardholders," said Fonacier.
However, will banks be receptive to a proposal that can hurt their bottom line?
According to a report by the Manila Bulletin, the Bankers Association of the Philippines (BAP) will rally behind the circular once the central bank pushes through with the new policy.
According to BAP president Cezar Consing, the proposed finance charge cap will offer some relief to banking customers in the Philippines.
"We welcome this initiative of the BSP and hope that this collective effort of the banking industry will help ease the burden of our credit cardholders during these challenging times," said Consing, who also serves as the CEO and president of Bank of the Philippine Island.
Read: 8 Best Savings Account With Free Life Insurance This 2020
Meanwhile, Management Association of the Philippines (MAP) president Francisco Lim said that the pro-consumer move, along with other monetary measures during the pandemic, will be welcomed by the group.
"BSP Governor's proposal, coupled with the 60-day payment deferment under the Bayanihan to Recover as One Act, will provide big relief to businesses and individuals using credit cards, many of whom have found themselves jobless as a result of the pandemic," Lim said in a statement.
Despite its approval of the measure for only cash advance and installment charges, Credit Card Association of the Philippines (CCAP) executive director Alex Ilagan that the ceiling could push the industry to collapse if it starts to apply to other rates.
"Our understanding is that the 24 percent cap will only apply to cash advance and installment transactions. If that is applied across the board to all types of interest rates, it will kill the industry."
Read: 4 Banking Features That Will Help You Save Money During A Pandemic
What does this mean for you?
Although they sound technical to your everyday citizen, these policies affect every single Filipino.
For starters, soaring unemployment rate due to the pandemic can thwart loan repayment of credit card debt for some Filipinos. A few months ago, BusinessWorld released a report that credit losses due to COVID-19 can spell a P100-billion due to the pandemic.
In an interview with ANC 24/7, Ilagan said credit card default is on the rise due to the economic slowdown in the country.
"As expected, the number of cardholders who have become delinquent has almost doubled compared to pre-COVID-19. People are losing their jobs, businesses are closing down so people are losing their source of livelihood," Ilagan said.
The CCAP head said the pre-COVID delinquency rates was just four percent.
Higher rates on cash advance and installment payments are imposed by banks to insulate themselves from risks such as defaulting accounts, allowing them to mitigate losses all while still offering a moderate approval rate to Filipinos who want to get credit cards or loans.
If delinquency continues to be on the rise, coupled with measures like lower finance charge ceiling, credit card issuers will be forced to tighten their criteria on card issuance among public.
Aside from stricter approval criteria for credit cards, Fitch Ratings director Willie Tanoto told BusinessWorld that banks might also make their reward offerings leaner. This can severely affect cardholders who rack up points to maximize their savings and get the most out of their cards.
Using your card's cash advance feature isn't a bad thing, despite the numerous financial charges that you have to eventually pay.
However, keep in mind that you have to be responsible with your credit card use and only make a cash loan with your card as a last-ditch effort to have money.