BSP Commemorative Coins On Sale, Fuel Excise Tax Suspension, And Other Money News
5 min read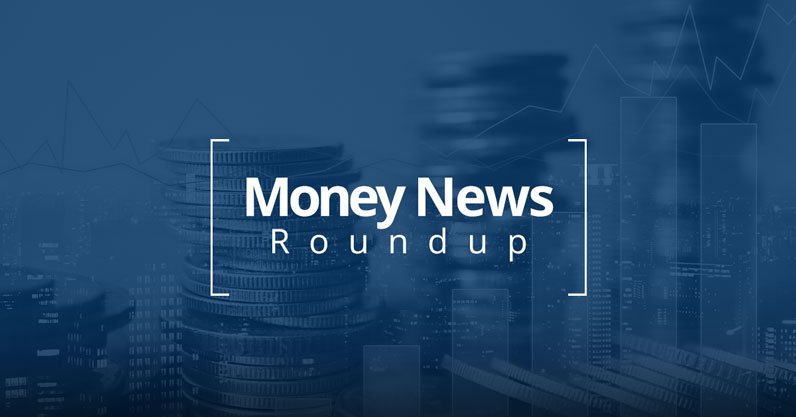 100M budget allotted for the evacuation of OFWs in the Middle East
While the mandatory repatriation of OFWs in Iran and Lebanon has been called off, the government is still ready to support OFWs who decide that they want to return to the Philippines due to rising tensions in the Middle East.
A total of P100M was allotted as budget for food and medicine in support of the OFWs evacuation in the Middle East.
The Department of Labor and Employment is also in negotiations with other countries in the Middle East that could serve as alternative destinations for the OFWs in case they will be forced to return home.
DOLE Secretary Silvestre Bello III said in a statement in an interview with ANC that in case of repatriation, OFWs will be profiled to see which of them has matching skills to those jobs needed in Canada, China, Israel, Japan, and Russia.
"We just have to accelerate our negotiations with those countries. In the meantime, we are profiling the OFWs na marerepatriate natin para alam natin kung saan natin sila dadalahin so that we will know where to send them," as per DOLE Secretary Silvestre Bello III.
The DOLE is also working with the Department of Trade and Industry (DTI) to organize livelihood programs to those OFWs returning and staying in the country for good.
According to data from the DOLE there are more than 33, 234 OFWs staying in Lebanon, 2,291 in Iraq, 1,000 in Iran, and around 2, 174,000 in Middle East.
(Read: DepEd Sees Biggest Portion Of P4.1-Trillion Philippine National Budget For 2020)
BSP to sell commemorative P10,000 and P500 Coins
Special P10,000 and P500 commemorative coins will be sold by the Bangko Sentral ng Pilipinas (BSP) in celebration of their 70th founding anniversary.
The P500 silver coins would be sold at P3,500 per piece while the P10,000 gold coins are priced at P127,000.
According to the BSP, these commemorative coins are considered as non-circulation legal tenders.
Collectors who would want to archive and buy the coins could order through BSP's event email anniversarycoins@bsp.gov.ph until January 15, 2020. They will be doing it at a first mail-in, first listed basis.
Interested buyers would receive a confirmation email from the BSP regarding their orders, as well as instructions for payment and pick-up.
The BSP believes that collector's value rare coins such as these because they increase in value overtime.
For more info you may visit BSP's official website.
(Read: Edsa Decongestion, MRT-4 Construction, Bye-Bye Volkswagen Beetle, And Other Motoring Stories )
Bigger growth in bank lending and money supply in November reported by BSP
As compared to the previous year, the BSP has reported a huge increase in bank lending and money supply in the month of November 2019.
According to some data, outstanding loans from big banks has reached a 10.01% year-on-year high in November as compare to 9.3% in October.
M3 or also known as Domestic Liquidity grew by 9.8% or P12.4T November of 2019. It grew quicker as compared as compared to the 8.5% yielded in October.
As per the BSP, on a month-on-month seasonally adjusted basis. M3 increased by 1.7% adding that the demand for credit remained the principal driver of money supple and growth in the country.
"The BSP will continue to monitor domestic liquidity dynamics to ensure that overall monetary conditions remain in line with maintaining the BSP's price and financial stability objectives," as stated by the BSP.
Commercial banks' outstanding loans equaled to P8.95T in November. With the reverse repurchases placements (RRPs), it reached a total of P9.20T in the same month.
Productivity loans increased by 8.1% or P7.8T in November 2019 .6% lower as compared to October 2019's 7.5%. Production activity loans accounted for 87.2% in the total loan portfolio during the year.
Real estate activity loans grew by 19.3% or P1.63T, with electricity, gas, steam, and air conditioning supply, construction, and financial and insurance activities increasing by 7.6% or P979.53B, 29. 1% or P347.91B, and 15.2% or 882.95B respectively.
Household consumption loans rose by 26.6% or P818.40B in November, with motor vehicle loans topping the sector.
According to the BSP, for them to assess the results of the latest money supply, they have compared the net claims on the central government which drastically increased by 13.9% in November as compared to 6.6% that has been noted in October. This was due to the constant raise in the loans of the National Government.
(Read: Higher Fuel Excise Tax Now In Effect, Whether We Like It Or Not)
Suspension of Fuel Excise Tax Possible with the Increase in Global Crude Oil Prices as Per BSP Chief
The BSP assures the public that the government can control local oil prices should global crude oil rates spike due to the conflict in the Middle East.
As per BSP Secretary Benjamin Diokno, they have assessed that the price of Dubai oil would hit around $90 per barrel on a sustained basis.
Despite that, the country has an escape clause in the law which says that in the event that the world price of crude oil should hit $80 per barrel in three months, and extended period, then oil taxes can then be suspended.
According to the country's biggest banks, they are confident of the BSP's ability to contain any potential fallout from escalating US-Iran tensions.
Despite rising tensions in the Middle East and its possible impact on Philippine inflation, government and market analysts alike paint a bright picture for the country's economy this 2020.
Higher PhilHealth Contributions Will Now Be Experienced by its Members
The Philippine Health Insurance Corporation will now start collecting higher premiums in line with the full implementation of the Universal Health Care Law.
An increase of 3% shall now affect all PhilHealth members' monthly contributions, henceforth proceeding with a 0.5% increase every year until it reaches the 5% limit in 2025.
Income floor is fixed at P10,000 during the 5-year period that is why those who are earning such an amount will now be experiencing a P300 deduction, P25 greater than the previous P275. Salary ceiling will also gradually increase by P10,000 each year, until it reaches P100,000 in 2025.
However, those members who are earning below the salary cut-off of P10,000 shall also have their premiums computed using the minimum threshold.
Contributions of land based OFWs, self-paying members, and professional practitioners shall have their premiums computed based on their monthly earnings paid in whole. They will be required to submit different financial records such as their overseas employment contract, duly notarized affidavit of income declaration, or their latest income tax return from the Bureau of Internal Revenue (BIR). Otherwise, their contributions will be based on the highest computed rate.
Here are the new rates as per PhilHealth Circular No. 2019-0009:
| YEAR | MONTHLY BASIC SALARY | PREMIUM RATE | MONTHLY PREMIUM |
| --- | --- | --- | --- |
| 2019 | P10,000 to P50,000 | 2.75% | P275 to P1, 375 |
| 2020 | P10,000 to P60,000 | 3.00% | P300 to P1,800 |
| 2021 | P10,000 to P70,000 | 3.50% | P350 to P2,450 |
| 2022 | P10,00 to P80,000 | 4.00% | P400 to P3,200 |
| 2023 | P10,000 to 90,000 | 4.50% | P450 to P4,050 |
| 2024 | P10,000 to P100,000 | 5.00% | P500 to P5,000 |
| 2025 | P10,000 to P100,000 | 5.00% | P500 to P5,000 |