Blow By Blow: How Certain Conditions Affect Your Auto Insurance Shopping
2 min read
Shopping for a car and buying one is an exciting phase for any person who wants to get behind his own steering wheel. However, owning a car also translates to tons of responsibilities, with car insurance being one of the most important ones.
As responsible car owners, we must make sure that the vehicle we got from our hard-earned cash is protected at all times from different elements.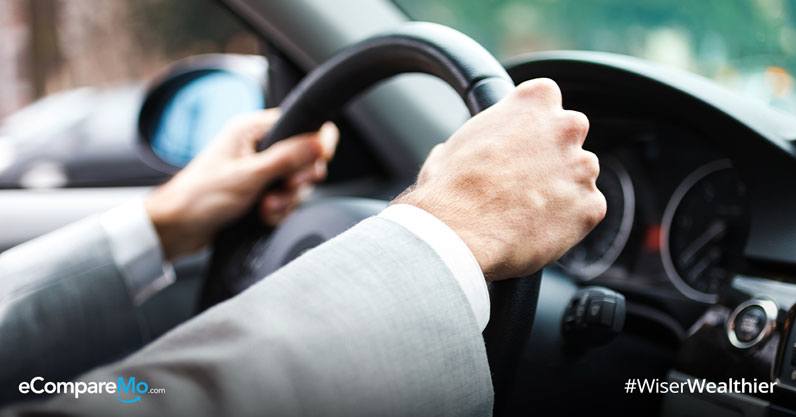 While auto insurance may be daunting at first, there are many institutions out there ready to assist car owners in any way they can. Banks, insurance firms, and financial help websites—these are just some of the entities that aid car owners when it comes to choosing the right insurance.
As customers, however, we need to be equipped with the right knowledge when it comes to selecting the right motor insurance firm. So what are some of the terms that can greatly affect your insurance policy? Here are a few terms that you may want to remember.
When buying a vehicle: loan vs. cash
When you're scouting for a vehicle, look beyond conventional showrooms for new vehicles and go to used car dealers and find that sweet ride for you. For used cars, the most common mode of payment will be cash—and this affects how you should approach your auto insurance whether you like it or not.
If you got your vehicles from used car dealers or personal sellers, you might want to start shopping insurance on your own, as the dealer doesn't have an obligation to help you in the process of getting insurance.
However, buyers who got their vehicles through an auto loan may be required by their creditor to get insurance for their new vehicle. Financial companies can include the payment of the premium in their monthly installment.
How you will use the vehicle: personal or commercial?
Are you going to use your car as a personal mode of transportation or as a commercial vehicle? Since the two have different uses, the policies for them will also be different. This is due to the fact that commercial vehicles have higher risks and liabilities in the form of civilian passengers.
Unfortunately for commercial vehicle owners, some insurance providers do not offer insurance for vehicles intended for public use. To know what insurance companies offer different insurance packages to commercial transport owners, you can visit eCompareMo.com or talk to one of our insurance specialists and we'll assist you in every way we can.
What insurance you will need: comprehensive or compulsory third-party liability?
Apart from the compulsory third-party liability (CTPL) insurance that is mandated by the Land Transportation Office (LTO), you can choose opt for comprehensive car insurance. Aside from having different prices, they also have different types of coverage that set them apart.
Comprehensive insurance policies, also known as all-risk, covers all damages and losses incurred to the policyholder and his vehicle. Whether it is a small dent or total destruction of the vehicle, the insurance company got it covered. While settling only for the CTPL may be cheaper,
Selecting the right insurance can be difficult, but with the help of the experts, you'll be set to find the right balance between reliability and affordability.