Is Your Expensive Car Insurance Premium Getting You Broke? These Could Be the Reasons
1 min read
How much are you paying for your car insurance premium? If the price of your insurance policy has been giving you sleepless nights and lunch-less paydays,  it could be high time that you shopped around for a new insurance provider.
However, if you find yourself getting a quote that's almost similar to the one you previously paid for, it's probably a curious case of "it's not you, it's me." This may pose serious questions on why your premiums are high.
So how do insurance providers calculate your premium? Here are a few key things you need to know.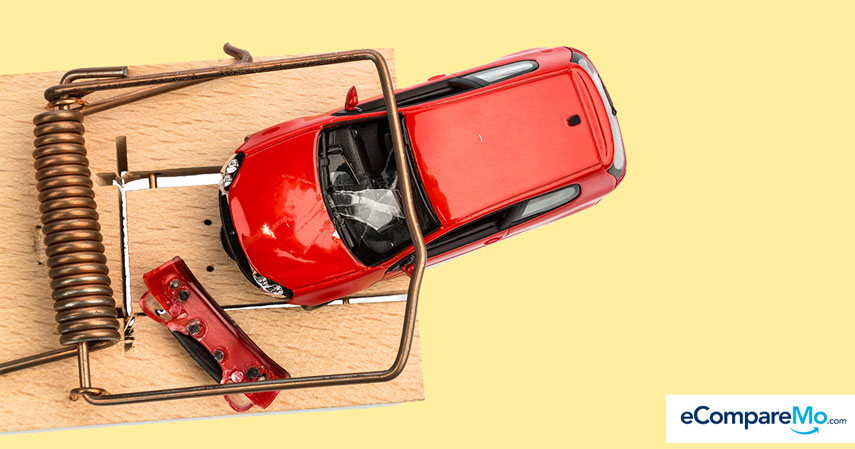 Coverage type
Depending on the type of coverage you signed up for, you might be paying more because you are actually getting more as well. For instance, a comprehensive auto insurance package of course costs more than other types. As you add more coverage plans to your policy, the price of your premium goes up as well.
If you think that you won't need some of the coverage included in the package, talk to your insurance agent and perhaps you can omit them from the policy to reduce the premium.
Vehicle make and type
Will a luxury European sedan have the same premium as an American pickup? Definitely not, as the vehicle's brand and type can also play a huge factor in your insurance premium. Aside from the make and type of your car, how much you bought the vehicle will also determine the price of your premium.
Vehicle usage
Are you going to insure a personal car or public transportation? The way you will utilize your vehicle can also determine the price of your premium. Commercial transportation tends to have higher premiums because there are more risks involved in driving commercial vehicles like utility vans, UV Express, taxis, Uber and Grab, and others. However, keep in mind that not all insurance companies offer insurance packages for commercial vehicles.
These are just some of the things that dictate the price of your insurance premium. By taking these to heart, you can equip yourself with the right knowledge and make the best decisions when it comes to insuring your vehicle.
Have something to add to this story? Share it in the comments.