5 Important Things To Consider Before Investing In A Franchise
4 min read
Is a franchise a good investment? With thousands of brands to choose from, what are the things to consider before buying a franchise?
Franchise systems are not created equal. They all offer different concepts, products, and services.Even a widely recognized brand name isn't an assurance of instant success.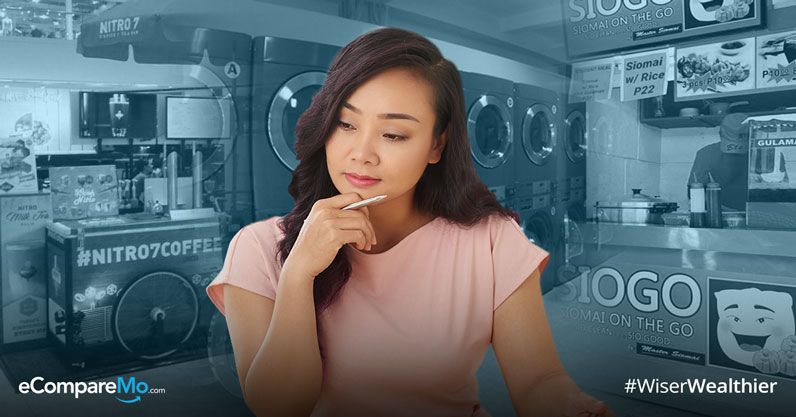 Although buying a franchise is a great move for budding entrepreneurs who don't want to start from scratch, you must also keep in mind that there are still a lot of risk factors to consider and that victory doesn't just come in a snap of a finger.
Depending on the business you want to get into, there are varying requirements for starting a franchise. Don't be surprised if some companies require more paperwork than others.
Before you dive into the opportunity of opening a franchise and become an entrepreneur of your own, here are five things that you need to consider, and the challenges that you need to be aware of, before you can actually acquire a franchise:
1. Choose your brand wisely
One of the biggest decisions that you will ever make when you come up to the idea of opening a franchise is to figure out what brand is suitable for you.
You have to take into consideration your preferences. Keep in mind that when you go for a franchise, joining an established entity, this means you and your business will be expected to conform to certain rules and standards.
Although this may be an advantage for some, others may have a hard time especially if their personality is not compatible with the company that they are going for. But other than that, if you can work and take advantage of the model of success used by the company that you are joining, then your road to profitability can be as clear as the day.
(Read: 9 Great Franchise Opportunities In The Philippines This 2018)
2. Check your accounts
The first thing that you need to do after deciding what franchise you're going for is to know how much your total investment would be .
After that, check whether or not your accumulated savings are enough to get your investment up and running.  This is very crucial especially if have a limited budget.
Keep in mind that you need to have enough for working capital, your starting inventory money, and even your purchases costs . You don't want to be running out of money when you're at the brink of success.
3. The demand
Say you are already decided what type of franchise to go for and have prepared the capital that you will need. But, have you thought about if the franchise that you are aiming to set up will sell? Especially if it's a new franchise brought in from overseas.
Always remember that what may be a hit in other countries may not be in your own and vice versa. Different countries, different people, different preferences.
These things are what you need to consider before buying a franchise. Although it could be an advantage because you will be the first one to introduce the brand, you should do some research into the possible market and demand before you fully commit.
4. The partnership
There so many questions to ask a franchisor before buying a franchise. What are the requirements to start a franchise? Do they have tips for buying a franchise? What are the things that I will be needing before I can acquire a franchise? And many more.
Always remember that not all franchisors are the same and they will never be. Do not compare other people's experiences with yours and assume that what they went through will be what you're going to face. Do not expect that their formula for success will automatically work for you as well.
Do your research. The more you know, the better you are informed and the easier your decisions will be.
(Read: Panda Express In The Philippines? Someone Please Bring These International Restaurants To The Country Too)
5. The end game
As Stephen Covey once said, "start with the end in mind". This doesn't just apply to franchising but to every new venture that you will be starting.
Before you consider acquiring a franchise, think of what your exit strategy would be. Whether it be for long-term purposes or to just run it for a couple of years and then get out. The better you know and understand your end game, the better you can decide on what kind of franchise opportunity is perfect for you and the better you can play the game.
Franchising can be your great shot to success, but you must understand on the first place what, why and who you are getting into.
Discover and understand the answers to these questions and with a great strategy ahead of you, you will increase the probability of choosing the perfect franchise segment that will bring out the best potential in you.