BDO Online Banking and Mobile App: A How-to-Guide On Its Features And Services
6 min read
Banco De Oro extends their catchy "We Find Ways" tagline to the web with their BDO Online Banking services. This defines their effort to modernize access to their system inside and outside the Philippines.
To give you a clear idea of how BDO Online and Mobile Banking works, here is a comprehensive guide to their services.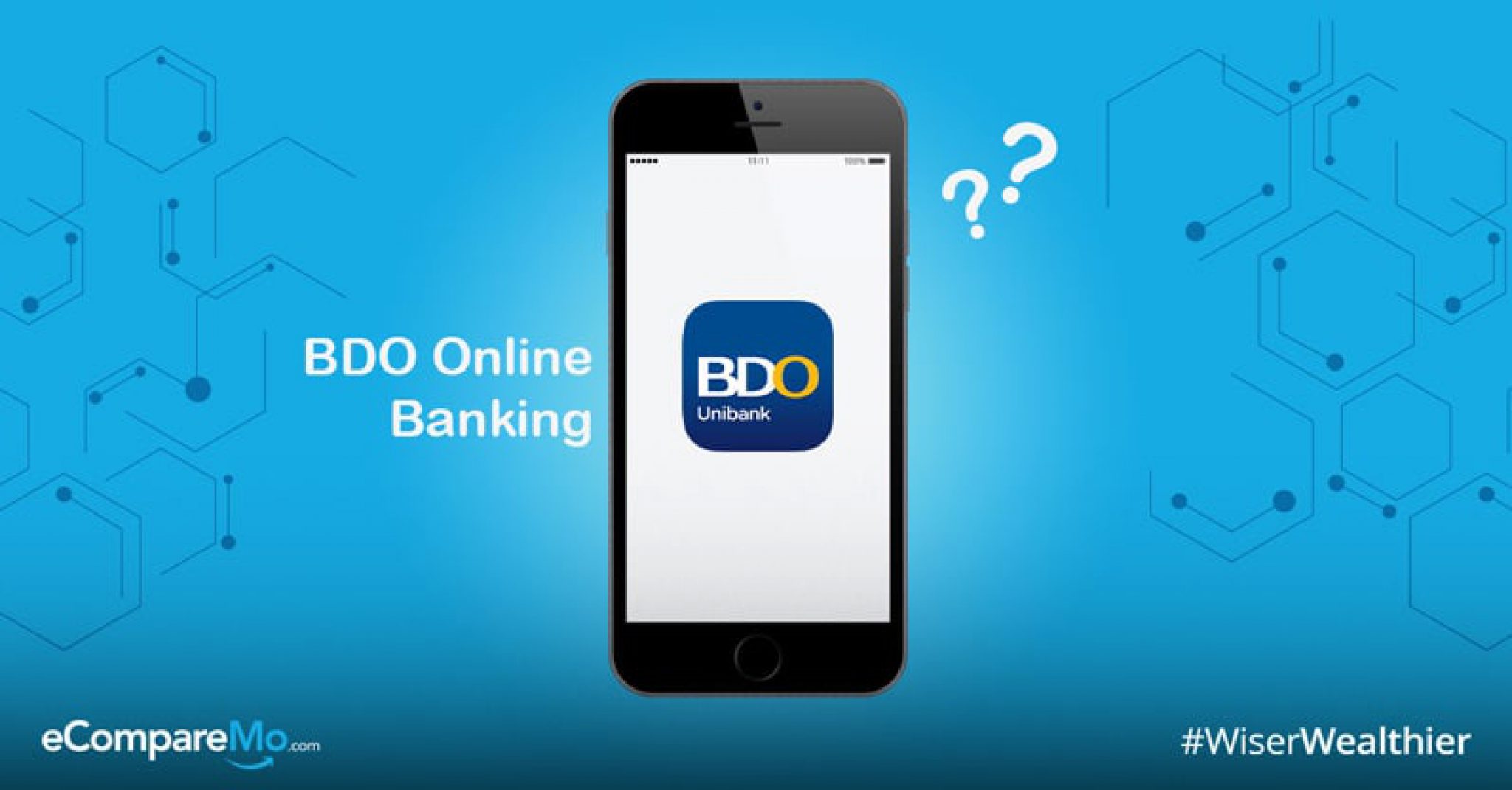 What is BDO Online Banking?
BDO Online Banking enables you to seamlessly perform banking transactions over the internet on your desktop, tablet, or mobile phone.
If you're on a mobile device, such as a smartphone or tablet, you can also download and use their mobile app.
These modern enhancements provide customers the freedom to perform tasks that, previously, could only be done at a branch. Instead of going to a bank, BDO customers can skip the lines and transact easily via BDO Online Banking.
What is the BDO Mobile Banking App?
The BDO Mobile Banking app allows you to conveniently perform various bank transactions using your Wi-Fi-enabled mobile devices (smartphones or tablets). Portability and reliability are just two of the many advantages which should convince you to download this app.
(Read: Top Mobile Banking Apps in the Philippines)
Services of BDO Online Banking and the Mobile App
The BDO Online Banking and mobile app allows you to have 24/7 access to your accounts and to many essential banking services. Let's take a closer look at those services.
1. Bills Payment
The Bills Payment feature is a great choice for customers who want to skip going to payment facilities, falling in line and filling out forms. In seconds, your monthly utilities are paid. You can find a list of accredited billers/ merchants here.
Please note that you allowed to pay multiple billers/merchants in one transaction.
2. Check account balances and transactions
Using the BDO mobile app allows you to have essential information about the state of your account available to you at anytime. You can check your account balances and transactions for the past three months on the app.
3. Fund transfer
Do you need emergency cash or are a rush to send money anywhere? The Fund Transfer services is your ally. BDO Online Banking enables customers to effortlessly send and receive money. Take note that you can enroll 20 accounts belonging to another person or third-party accounts.
4. Prepaid mobile reload
The Philippines being the text capital of the world means mobile load is a necessity for us Filipinos. Prepaid mobile users can attest how effective Prepaid Mobile Reload is. In matter of seconds, you can bring life back to your cellphone. You may enroll up to 20 prepaid mobile numbers.
You can purchase prepaid mobile load on the BDO app for the major mobile service providers in the Philippines: Globe, Touch Mobile, SMART, Talk 'N Text and SUN.
5. Wire transfer
Wire Transfer is a feature that enables a service request allowing relocation of US Dollar funds from your BDO US Dollar Savings Account to accounts in local and offshore banks. Take note that to relocate funds, a BDO personnel and the beneficiary bank must process the request.
6. Cash card reload
Transferring money from your registered personal account, both Current and Savings Accounts and BDO Cash Card) to any BDO Cash Card is the main purpose of BDO Cash Card Reload.
Take note that you must first enroll another person's BDO Cash Card for reloading. Be reminded that 20 BDO Cash Cards belonging to another person is allowed.
7. Request checkbooks
If you have a checking account with BDO and need a new one, you can put a request in through the BDO mobile app.
8. Stop payment
If for some reason, you have issued a check that you wish to cancel, you can request that they stop payment on the check through the mobile app.
How to enroll in BDO Online banking
Within the Philippines
Simply log in to www.bdo.com.ph, click "Online Banking Login" then "Enroll Now."
Choose "Within the Philippines," carefully fill out the form and click "Submit."
An ATM Activation Code found on the acknowledgment page will be shown that will be used for your enrollment activation, take note of this code.
Go to any BDO ATM and using your ATM Debit Card, click on "Other Services" then "Activate Electronic Banking" and key in your ATM Activation Code.
Activation of your BDO Online Banking account will be 24 hours after your request.
Outside the Philippines
Visit www.bdo.com.ph and go to "Online Banking Login" then click "Enroll Now."
Choose "Outside the Philippines" and carefully key in your details in the form and click "Submit."
To authenticate your online enrollment, a BDO Customer service Officer will contact you within 5 days so make sure that your line is available.
An activation email will be sent to your email address, so we suggest you regularly check for updates. Upon receiving, you may now access your Account.
How to activate the BDO Mobile Banking App
For activation, go to the "SMART MENU" of your mobile phone then choose "Mobile Banking." Click "Activate Bank" then "OK."
Choose m-PIN to switch on your bank then "OK". For the bank code, key in "BDO" then click "OK". Key in your m-PIN then "OK."
As a confirmation for your transaction request, you will receive a text message.
Note: If you are registered in BDO Online Banking, simply install the mobile app on your Wi-Fi enabled devices. To download from Google Play or the App Store, key in "BDO MOBILE BANKING" then click "BDO Personal Banking" with "BDO Unibank, Inc." under the app thumbnail.
(Read: BDO Personal Loan Application: Know The Ins And Outs With This Guide)
Frequently Asked Questions (FAQs)
How much is the minimum balance required to register?
There is no required minimum balance for enrollment.
Do I have to pay a service fee for Fund Transfers?
No, fund transfers are free of charge.
What are the requirements to open a Savings Account in BDO?
On your scheduled branch visit, do not forget to bring your accomplished application form found in the BDO website. You must bring two valid IDs bearing your signature and photo. `Take note that there is an initial deposit of P2,000.
What are the types of accounts that can be accessed?
BDO Online Banking gives you unlimited access to your Peso/US Dollar Savings Account, Current Account (Peso), Time Deposits (Peso/US Dollar) and BDO Cash Card.
Adding to your access are BDO Auto, Housing and Personal Loans Accounts, BDO Credit Cards and Trust Accounts.
Can I add numerous billers to pay in one transaction?
Yes, you can add various billers through the Bill Rack feature. Simply add, choose the billers you wish to pay and click "Financial Services" then "Bills Payment" and finally click "View Bill Rack."
Do I have to pay a service fee for Bills Payment?
No. Bills payment is free of charge.
Is there a cut-off time for paying bills?
Yes. All payments made through BDO Online Banking must be done before 11:45pm (cut-off time). Payments made after the cutoff time and during weekends/holidays will be verified and considered acknowledged the next banking day.
True to its title as "the largest bank in the Philippines today", BDO continues to show its massive power by innovating services for the comfort of their clients. Being number 15 on the list of the largest banks in Southeast Asia today is a rightful recognition fit for this bank that constantly seeks useful tweaks to make life easier through their online banking.