Awesome Discounts On Philippine Tour Packages With Your PNB Credit Card
3 min read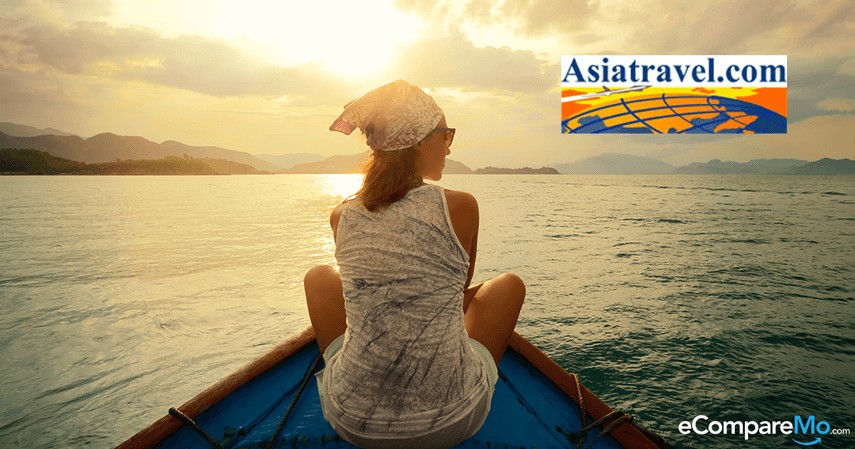 Now there's more reason for you to get prime Philippine tour packages with AsiaTravel.com. Simply use your PNB Credit Card when you book at www.asiatravel.com/cards/pnb and avail of tour packages for as low P2,059 per person on 3 Days/2 Nights travel packages to Baguio, Ilocos Norte, Ilocos Sur, Cavite, Batangas, Bataan, and Tagaytay. Booking period is until February 29, 2016, with travel period until May 31, 2016.
Program mechanics

1. This promo is open to all active principal and supplementary PNB-issued credit cards in good credit standing excluding Unionpay, Corporate, and Distribution cards.
2. Cardholders are entitled to the following 3D/2N travel deals with up to 51% discount when they use their PNB credit card at http://www.asiatravel.com/cards/pnb:
3D2N Cavite Package 51% off
Island Cove Resort and Leisure Park
(w/ entrance to Oceania Swim and Splash park/Animal Island)
3D2N Batangas Deal 50% off
Canyon Cove Beach Club Hotel
3D2N Tagaytay Deal 36% off
Chateau Royale Sports and Country Club
3D2N Tagaytay Deal 32% off
One Tagaytay Place
3D2N Bataan Heritage Tour Package 49% off
Las Casas Filipinas de Acuzar
3D2N Ilocos Sur Package 37% off
Casa Rica Hotel (with Vigan Heritage Tour)
3D2N Ilocos Sur Package 40% off
Hotel Luna – Ilocos Sur (with Vigan Heritage Tour)
3D2N Ilocos Norte Package 48% off
Plaza Del Norte – Ilocos Norte (w/ Batac Paoay laoag City Tour)
3D2N Baguio Package 23% off
Le Monet Hotel (with Baguio City Tour)
Inclusions:

– 2 Nights hotel accommodation (extension allowed)
– Daily Breakfast (as stated in room type)
– Activity / Tour (selected destinations only)
Black-out Dates:
– Island Cove Resort and Leisure Park (December 24-31, Holy Week and March 23 to 27)
– Las Casas Filipinas de Acuzar (December 20, 2015 to January 2, 2016 and March 21 to 27)
– Canyon Cove (December 24 and 31)
3. Booking period is from until February 29, 2016, with travel period until May 31, 2016.
4. To book, cardholder must:
4.1 Log on to www.asiatravel.com/cards/pnb/ then click the "Hot Deals" Tab.
4.2 Click the PNB Travel Deals Banner.
4.3 Choose the preferred product as listed above, and click "Book Now".
4.4 Fill out the reservation form with the complete details of his/her booking request.
5. The feedback on the status of booking request, including the product availability and applicable rates, will be sent to the cardholder within 24 hrs.
6. Cardholder will receive a preliminary confirmation (Credit Card payment form and details of reservation).
7. To process payment and booking, Cardholder must return the signed preliminary confirmation together with the following requirements to Asiatravel either thru fax at 635-6699 or (scanned copy) via e-mail at phrsvn07@asiatravel.com.
– Passport or any government-issued IDs with photo (e.g. Driver's license, SSS ID and etc.)
– Front copy of PNB Credit Card to be used for the payment
8. Payment will be processed and hotels, transfers and tour vouchers will be issued to guest through email as proof of his reservation upon submission of requirements.
9. The cardholder must present the vouchers upon check-in/availment of the product.
10. Booking must be made at www.asiatravel.com/cards/pnb to avail of the promo rates. The rates are in Philippine Peso and valid per person on Twin Sharing subject to change and availability.
11. The promo is "Book and Buy"; hence, cancelation/refund and amendment are not allowed.
12. Cardholders may call Asiatravel.com 24/7 Hotline numbers at (02) 910-4203 to 05 or email at phrsvn07@asiatravel.com for inquiries. For concerns, cardholders may email at customerservice@asiatravel.com.
13. The warranty of the products and the quality of the services being offered under this promo shall be the responsibility of AsiaTravel.com, subject to their terms and conditions. PNB shall serve only as a mode of payment for this program.
14. In case of any dispute, the decisions of Asiatravel and PNB on all matters, with prior approval of DTI, are final, conclusive and binding.
15. This program is not valid in conjunction with other promotions, discounts, offers, privilege cards and/or vouchers.
16. The Terms and Conditions governing the issuance and use of PNB credit cards are incorporated herein by reference and made an integral part hereof.