Ask An Expert: How Do I Pick My First Credit Card?
4 min read
Q: I'd thought of getting a credit card in the past but always held myself back, afraid that I wouldn't be able to pay my monthly dues. But now that I have just been promoted to a higher position at my company, I think I'm ready to get one. What are the things that I should consider when choosing my first credit card? –-Therese Ibanez, 24, junior supervisor
A: Credit cards provide the convenience of cashless payments and exciting rewards. But like other financial products, it's only as good as how you use it. If you're ready to take on the responsibility of owning one, here are the ways you can objectively choose your first credit card.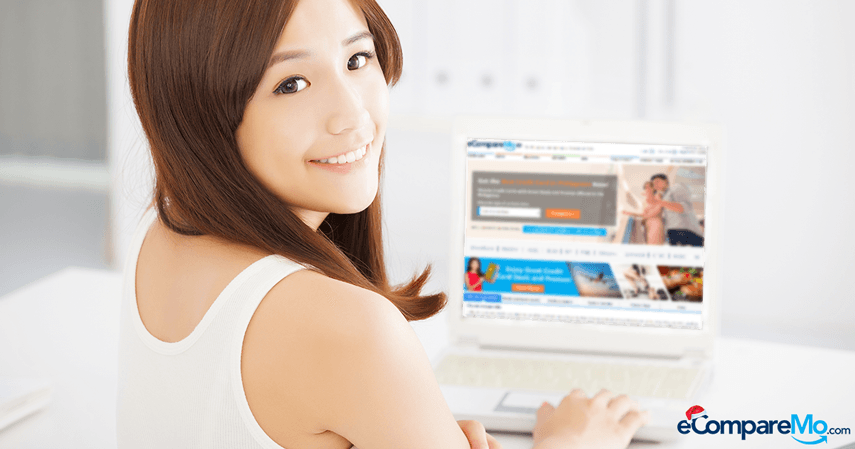 Choose a credit card
Type of lifestyle. Are you a young professional, a working mom, or a businessman? Your lifestyle will be the biggest consideration in choosing the right credit card. If you're a frequent flyer, then you'll do best with a card that provides air miles every time you use it to book your flight.
In time, you'll earn a free flight to your next destination. If you're a young professional or a parent that needs a card for shopping or dining, find one that provides the most rewards every time you use it. There are a lot of bank cards that provide discounts at your favorite shops or restaurants, and exclusive privileges suited to your lifestyle.
Florvinda Natividad, Banking Analyst at eCompareMo, adds: "Separate your needs from your wants. Normally, a simple, basic card will do for first timers."
Negative credit history. For individuals who earned a negative credit score, you may apply with a bank that provides a secured credit card. You will be required to set up a savings account with a minimum deposit. Your credit limit will be lower than the usual, depending on the bank's terms or the amount you deposited in your savings account. It can increase upon the bank's discretion as you continue to add more money to your account.
Choose the right bank
Banks offer cards that are aligned with the specific needs of their consumers. BDO credit card, for instance, offers the leading card brands: Visa, MasterCard, JCB, American Express, and UnionPay. They allow the cardholder to use the credit card anywhere in the world.  They also offer cards for exclusive use with their partner merchants, and cards with unique features suited to their customers' needs.
Metrobank also offers co-branded cards (with partner merchants), a card for online shopping, and even as specific as women's active lifestyle with their Metrobank Femme Visa cards.
Compare interest rates, credit limits, fees, and penalties
It's important to include your income into this equation. How much money can you set aside in paying your monthly bill? Your choice must not rely solely on the bank, but also in knowing how you'll manage your finances. If you're an impulse buyer, you're better off using your debit or prepaid card to avoid ballooning debt.
As eCompareMo's Senior Manager for Banking Products, Darla Emas, points out: "Basically the first thing to look for is the card with lowest interest rate. For a first timer, you should be careful with using your charge card. A low interest gives you the mindset that it is okay not to pay your monthly due in full because the interest is low, which shouldn't be the case."
Consider the rewards, installment programs, and other Incentives
Cardholders who maintain a good credit record are entitled to freebies, discounts, and exclusive programs. Some of the banks' unique privileges include providing access to business-class lounges, free travel insurance, or discounts with their partner merchants. Stay updated with the promos so you not only get to enjoy shopping, traveling, or dining, you also get valuable perks.
"It's okay to use the card, but pay your monthly due in full," Natividad notes. "I think it's wise to look for the rewards available for you since you are going to use the card. You might as well get something out of it for free. Find the lowest spending required to earn a point, and look for the available rewards offered by the bank."
Know the card issuer's Terms and Conditions
Before you sign anything with the bank of your choice, you must learn their terms and conditions. Know the cutoff dates so you won't make the mistake of late payment. Take note of consumer rights, cash advance fees, and dispute or chargeback resolutions among others.
Put your card to good use
Lastly, as any good consumer does, know the best practices in cashless transactions and use your bank card only when you need it. There are times when using credit is necessary, and instances when paying in cash is more convenient. Knowing the difference will greatly help you in maximizing the use of your card. –eCompareMo.com