An OFW's Guide To Passport Renewal Process And Requirements
4 min read
The Philippine government has been working on improving the lives of Overseas Filipino Workers (OFW) by streamlining the processes and documents needed for departure.
Of course, one of the most important documents needed is a passport.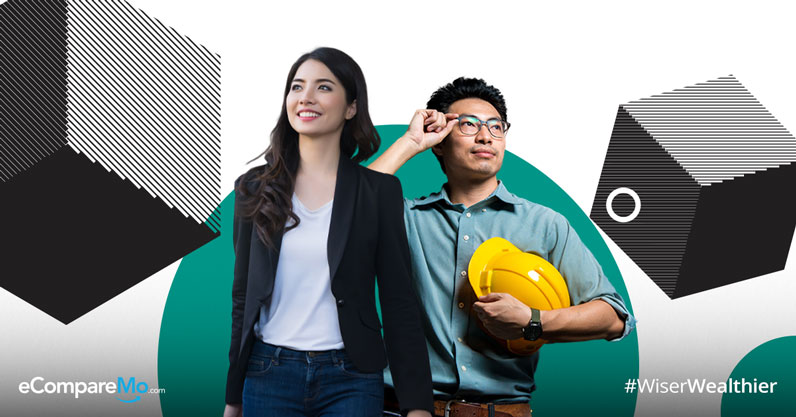 The OFW passport renewal system has been steadily improving due to strategic changes implemented by different branches in the government. For instance, the Philippine passport validity was extended from five years to ten years, effective last January 3, 2018.
But if you are an OFW or aspiring OFW with an expired passport, how do you renew it? And what are the passport renewal requirements for OFWs? How much are the fees? These are just some of the questions that will be answered in this article.
Courtesy lane for OFW Passport Renewal
We know how hard it can be to set up an online appointment with the DFA. However, if you are an OFW or a Seafarer, you get a bit of a break as there are courtesy lanes provided for you.
How does it work? Well, they accept walk-in passport applicants in the courtesy lane. Just visit the DFA Aseana or DFA Consular Office with the requirements needed by an OFW renewing their passport. We will discuss this more a little later in the article.
(Read: DFA Appointment: Your Definitive Guide To Philippine Passport Application)
OFW Exclusive Passport Renewal
On other news, the Department of Foreign Affairs has announced that the DFA Robinsons Galleria will be exclusive for OFWs Only. There is no need to set up an online appointment.
It is a really great move especially for first-time OFW passport renewal applicants. Though it is not perfect and not completely hassle-free, it is still better than having to wait for months just to set up an appointment, am I right?
If you're interested, DFA Robinsons Galleria is located right across the Philippine Overseas Employment Administration (POEA) in EDSA.
(Read: DFA Removes Birth Certificate Requirement For Passport Renewals)
Passport Renewal Requirements for OFW
These are the basic requirements you need when you are going to renew your passport:
Filled out the renewal application form. You can download it here: https://consular.dfa.gov.ph/images/2017/consularforms/Renewal_Application_Adult01.pdf
Current e-Passport
Two government-issued ID's (original and photocopy)
OFW documents

Employment Contract (OEC)
Exit Clearance
Plane tickets
Passport that has an employment visa stamp
In case your name does not match the documents you presented above (misspelled name, changed surname), these documents can be used to identify yourself:
Marriage contract
Spouse's death certificate
Annotated birth certificate
If you are an applicant with dual citizenship, DFA may require you to bring these additional supporting documents:
Affidavit of Election of Philippine Citizenship
Identification Certificate of Naturalization from the Bureau of Immigration
Identification Certificate issued by the Philippine Consulate/Embassy or Bureau of Immigration
Take note that the following passports that are scheduled for renewal will be considered as a new application:
Green passports issued after May 01, 1995
Brown passports issued before May 01, 1995
Machine Readable (Maroon) passports that are issued in 2007
Any older passports
Lost valid or expired e-Passport
Mutilated or damaged passport
If you are renewing your passport because, for some reason, you lost your old one, these are the requirements:
Confirmed appointment with DFA
Personal appearance
Submission of all the same documents required for those who are first-time passport applicants
Notarized Affidavit of Loss (it needs to have a very detailed explanation on how, when and where your passport got lost)
If your passport was still valid, submit a Police Report
There will be a 15-day clearing period prior to the processing of the application for the replacement of a lost valid passport
Step-by-Step Passport Renewal for OFWs
Prepare the documents needed

Tip: Prepare your documents the night before your scheduled appointment. In the morning, double-check again. This will save you time and money!

Go to the nearest DFA branch 30 minutes earlier than your scheduled time

Tip 1: Wear something that is appropriate for a passport photo, DO NOT WEAR A SLEEVELESS TOP. Though you are not required to wear business attire, be mindful that this will be used to identify you in local and international waters, so look sharp.
Tip 2: Earrings and contact lenses are not allowed when your picture is being taken

Your name will be called by the service counter, once called, present your documents
You will be asked to pay the fees at the cashier
Once you have paid your fees, you will be asked to go to another counter to fill out your biometric information
They will inform you when your passport will be released. You have the option to expedite it or not, though if you choose to expedite it you will be asked to pay a bigger value.
(Read: What Are The Costs Of Working Abroad?)
OFW Passport Fees
First-time passport applicants:
P950 – Regular Processing (15 working days)
P1,200 – Express Processing (7 working days)
Passport renewal:
P950 – Regular Processing (15 working days)
P1,200 – Express Processing (7 working days)
*A P200 additional fee is added for a lost valid MRRP/MRP and P350 for a lost valid e-passport
*For passports that are applied for overseas, refer to the consular fees as stated in Consulate websites or the Philippine Embassy
For further questions, try calling the following numbers: (632) 834-4000 (632) 834-3000 (632) 556 0000 (For Passport, Authentication, & Other Consular Inquiries)