An 11-Point Guide To Managing Your Finances
5 min read
We all know you have to immerse yourself in hard work to be successful—but George Siy has one piece of advice: Don't go faster than you can.
(Note: This is the second of two parts of an excerpt from Mr. George Siy's talk at the recently held #eCMRealTalk, a financial literacy series held in partnership with Kamuning Bakery Cafe's Pandesal Forum. Minor edits have been made by the editors.)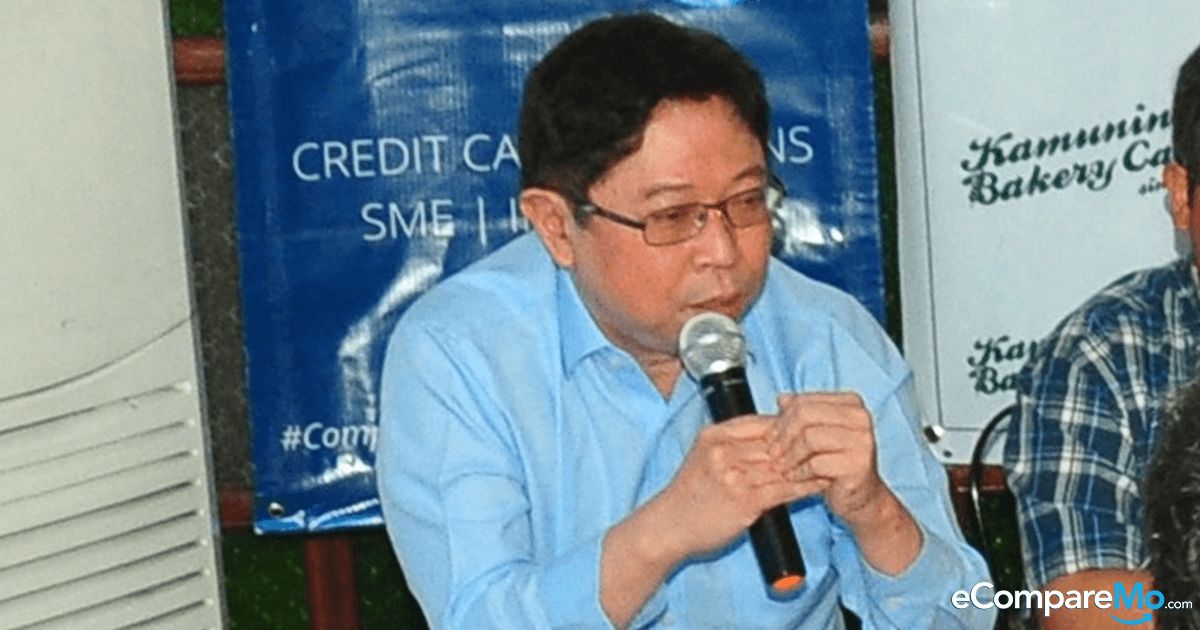 1. Before you get in trouble, plan your life.
There should be a course in school about planning your life because it's not a part of our culture. There needs to be a plan for your career, or spouse/partner.
2. For married couples, staying together is cheaper than breaking apart.
The most expensive investment you'll have will be your spouse, and it can also be the best investment that you'll made. If you're wealthy, that immediately cuts your assets in half. If you're not wealthy, maybe you already doubled or got half of the assets. You have to know the law such as the family code. If you are not going to stay together, then you'll want to work on settlements and getting a fair share of your assets.
3. Model yourself after successful and stable people.
Do not for fall get-rich-quick and illegal scams because it's not true most of the time. If they tell you they're paying you more than 1% a month, that's not true. Every two years there's a major scam that happens in the country. We just saw one in Lipa that wasn't highly publicized. The moment I heard it was paying 3% a month, I asked people to have it reported. In two weeks it was closed, and a couple of billion was gone. It happens every two to three years. There was another scam last year that was in the multi-billion. It will happen again three years from now. Don't fall for those schemes. Some people think they can at least get their capital back, but you can never be sure.
4. Read and read. Never stop learning.
One hundred percent of those people who succeed spend their time getting educated more, whether through books or other people. One hundred percent of the people who fail—and this is statistical—who don't make an effort to learn, spend their time being entertained. So if you spend most of your time being entertained and being on Facebook, you know the trajectory is not going to be as high.
5. You have to immerse yourself in hard work to be successful, but don't go faster than you can.
There are people who will tell you to venture into business, but you might not be the right person for it. Ask yourself the following questions prior to starting a business:
a. Are you going to work twice as hard as the next person?
b. Will you research better than the next person?
c. Do you react faster, are you more decisive, do you have patience and perseverance? Because you're going to make mistakes.
d. Do you have people you can trust?
e. Have you seen the track record of those who are going to work with you?
6. As a rule, don't go into business with family, unless they work for you.
If they work for you, they have to know they're working for you and not a family member. For Filipinos, if you are supporting another family member, the tendency is if you order them around, they'll say they're being treated unfairly because they don't have money.
For the Chinese, it's the opposite. If you're supporting a family member and you order them around, they're happy with the opportunity. Some of them might feel a little resentful that they're down, but that resentment is good because it drives them to catch up with the success. The very successful people, all of them had a very hard life—except of course for those who inherited their wealth.
7. You must study the dynamics of people.
Who can you trust? Who will deliver what you want them to do or not? You must build a good network and get to know the people who will work for you. Learn to impose when necessary, because democracy doesn't work if you want to move your way up.
8. Finish your studies and set up a career.
9. Do not buy jewelry for savings.
When you sell it, it's only at a fraction of the value. Do not fall for those schemes, and do not make decisions because friends invited you.
10. You should borrow only for producing income, or investing in yourself, like education.
This is the best time to borrow because the returns on bank deposit is 1% a year, and you don't get anything. It is not the same rule as twenty years ago. Today when you deposit and save, the price of everything is going up, and you end up losing. The house, the furniture, everything you buy tomorrow will cost a lot more and you're only making 1% annually with your bank savings.
Whereas if you borrow from the bank, you will most likely get 6% or 7%, unless it's a mortgage. Use eCompareMo.com to get good loan rates, and your returns will be far higher. Eventually, if you can look at over a longer timeframe, at 7 to 15 years, then you should invest in stocks or in the real estate market. So you don't really know if you're going to do well investing in a business.
11. Working hard is not going to cut it.
Working hard will not give you stability. If you want to be rich, working hard and well is not enough. You need to have a big idea. You have to be able to maneuver something that is significant to do that.
After doing your financial planning, happiness has to come from knowing what is enough, and what you're going to do with your life if you have an excess of wealth. If not, then you have to plan based on the timeframe that you have set for your life. And of course, it's not just about living a long life. It's about living the quality of life that you want.
George T. Siy is the President of Convergence Realty & Development Corp. (Condev), Ardent World Inc., and Marie-France Bodyline International Inc.; Director of Philippine Exporters Confederation Inc. and Integrated Development Studies Institute (IDSI); and Chairman Emeritus of Anvil Business Club and Confederation of Garment Exporters of the Philippines (CONGEP). He is also a former Director of Security Bank Corporation, Philippine Chamber of Commerce and Industries, and Philippine Retirement Inc. He assisted in trade negotiation with the Department of Trade and Industry (DTI) for the Philippines in Asean, Japan, and the US. He holds a BS Management Engineering degree from Ateneo de Manila University and a degree in MBA Finance from Wharton University, and is the former President of the Wharton-Penn Club of the Philippines of 2008.