5 Things To Do To Make Social Distancing Fun For You And The Family
4 min read
Social distancing changes one's life—drastically. It means that you can't go out or do the usual fun stuff outside of your home because we are trying to curb the spread of COVID-19.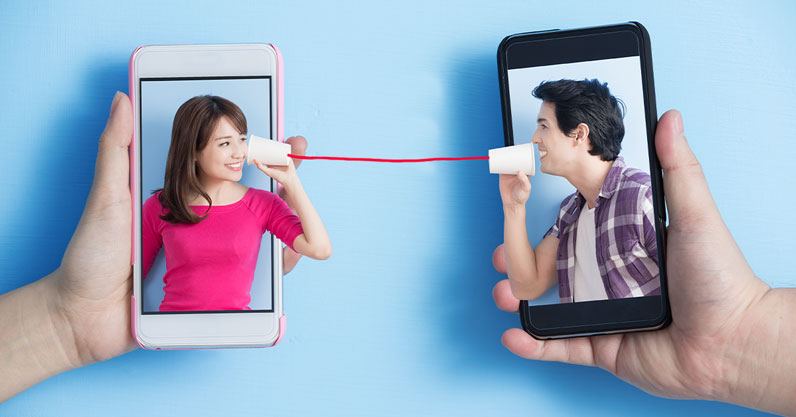 It also is necessary to make sure that we can slow down the spread of the virus so our healthcare system won't be overwhelmed. If you have the luxury of doing so—and we can never stress this enough—do your part by staying home.
Fortunately, social distancing isn't the end of the world. You can still make it fun. With these five activities, you can still make the whole situation work without leaving your home and exposing yourself to others.
1. Do a virtual tour of the world's best museums
Who says you can't be bothered to learn about culture even at home?
Although purists will say nothing beats seeing René Magritte's The Lovers II in real life, you can still expose yourself to the arts and culture even from your tiny smartphone screens. Take a virtual tour of the world's greatest museums through Google Arts and Culture.
Over 2,500 museums across the globe have partnered with the tech giant to make their collections more accessible to the public. You can virtually visit museums like Museum of Modern Art in New York, Van Gogh Museum in Amsterdam, the Louvre in Paris, among others. Just download the Google Arts and Culture app on your smartphone or visit the website using your desktop computer.
What about local museums? Fortunately, the National Museum offers the same virtual tour of its premises through its website. You can see all the finest local galleries of the complex in one handy portal. However, you can only access it from a computer with Adobe Flash Player.
(Read: 9 Ways To Stay Mentally Strong In The Midst Of The COVID-19 Outbreak)
2. Solve Mystery Manila's 'Justice for Jamila' online game
Mystery Manila, one of the leading escape room entertainment providers in the country, is bringing free entertainment to aspiring Raymond Chandlers and Sherlock Holmes fans.
With their free "Justice for Jamila" game, you can solve the mystery surrounding the suspicious death of Jamila. Listen to phone calls, solve puzzles, and examine crime scenes—you can do all these for free.
To play the game, go to Mystery Manila's "Justice for Jamila" game page and start wearing your detective caps. 
3. Watch films from TBA Studios for free
TBA Studios, the same film production company behind films Heneral Luna and Goyo and beloved microcinema Cinema 76, understands that movie geeks cannot go to theaters during the enhanced community quarantine. With that in mind, they will make some of their movies available for everyone free of charge!
Catch titles like Bliss, Dormitoryo, Patintero, Magtutubig, and others by going to their YouTube channel. You can watch their films in high definition without the need to wait for their screening.
Once you've burned through their catalog of free movies, you can always just go to Netflix, Amazon Prime Video, or any of your preferred video streaming service. You might want to compare streaming platforms first before you make a subscription if you don't have one yet.
4. Play discounted games from GOG
Last weekend, gaming platform Steam recorded an all-time high of 20 million global concurrent users. With citizens all over the world placing themselves in self-quarantine, it's only obvious that some people will tune to gaming to kill time while stuck indoors.
While Steam may boast of the largest catalog of games, GOG is a better choice for those who want their software DRM-free. Not only that they sell games without copy protection, but they also come with huge discounts.
Buy the Witcher games at a heavily discounted price. Learn farming and management with Stardew Valley. There are thousands of games in their collection, ranging from the newest AAA titles to the best classic games from yesteryears.
And if you don't want to spend anything at all, they have a collection of games that are available to everyone for free; no strings attached!
To start buying games, go to the GOG website and browse their catalog now.
(Read: 7 Personal Finance Projects To Undertake While On Self-Quarantine)
5. Take a free Ivy League course now
Schools, colleges, and higher educational institutions have suspended their classes for more than a month and has since shifted to online learning. If you somehow envy the learning they can do even without the typical classroom setup, you're in luck. Some of the world's best schools have put up online courses so you can keep gaining knowledge even years after college.
As compiled by freeCodeCamp, educational institutions such as Brown, Harvard, Princeton, Columbia, and other Ivy League universities have their online learning programs available to everyone for free. You can choose a wide range of topics from hundreds of classes, discussing topics about data science, humanities, engineering, the arts, and so much more.
To start your virtual Ivy League education, just go to the freeCodeCamp page on these free courses and pick your preferred course.