Affordable Wedding Gowns In Manila: Find The Perfect Dress Starting From P3,000
15 min read
Everyone looks forward to seeing a beautiful bride and every bride dreams of the perfect dress that will put her in the spotlight.
Weddings require careful planning as every element—the venue, dishes, theme, and entourage—plays an essential role to create a blissful, romantic vibe. This goes for the bride's dress as much as anything.
However, achieving a splendid wedding needs careful planning and, of course, can come at a huge cost.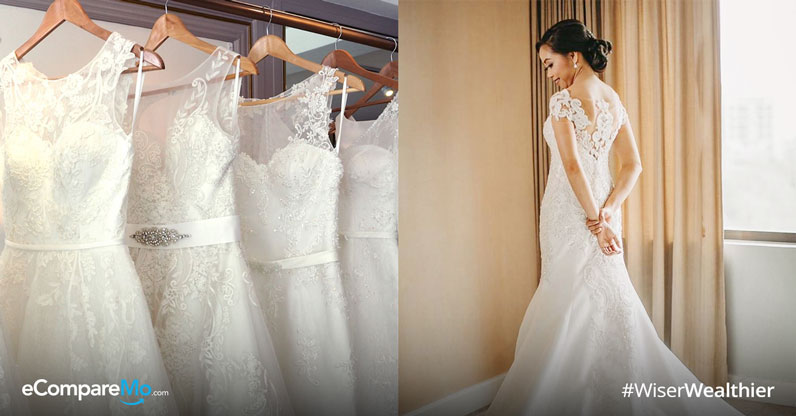 To help you in your plan, we give you options how and where to find affordable wedding gowns in Manila that will make the bride the most unforgettable of all on that truly special day.
What is an RTW wedding gown?
One way to keep down costs while still getting an elegant and memorable dress for a bride's special day is to buy or rent a ready-to-wear wedding gown.
Also called prêt-à-porter, RTW clothing is sold usually with a size that fits all unlike to those bespoke or made-to-measure clothing that is sewn specifically to a person.
RTW wedding gowns refer to ready-made wedding fashion for the soon-to-be bride. These gowns made by designers are either produced in numbers or follow certain basic specifications that can be modified according to need.
RTW bridal gowns versus custom-made gowns
Commissioning a designer to personally create a brand-new gown for you isn't the wisest decision to make if you want to keep down the budget. Having said that, there are designers who create gowns and dresses that are ready for donning. These designer creations can either be new or used—which doesn't really matter as long as the gown looks lovely on the bride!
Advantages of renting or buying a RTW wedding gown
1. It is budget-friendly.
Buying a ready-to-wear gown will cost you less than asking a designer to sew a new one for you from scratch. You may be getting the style you want, but the price of the materials and labor can skyrocket according to the designer's contract. Reducing that expense can save a part of the budget that you can spend on other wedding necessities or on the newlywed life instead.
2. You can have what you expect.
Even though they're pre-made or pre-used, the final choice on what type of gown you wear is still up to you. You still have a choice of color, fabric, style, accent, and silhouette. By choosing the dress that fits your sense of style and careful inspection of the product before buying, there's no need to worry about getting disappointing results.
3. If you buy it, you own it as a keepsake
People love remembrances, and buying the gown gives you total ownership. You can either store it to preserve the good, old memory or pass it as an heirloom to your soon-to-marry daughter.
4. If you rented it, you don't need to worry about its preservation.
If you are not that sentimental a person, renting a gown spares you from having the responsibility to preserve and repair it from damages. All you have to do, after wearing it, is enjoy the newly wedded life. Take note, however, you still need to take care as the rental company might make you pay for any damages incurred during use.
5. It may come with good surprises or extra deals.
Ready-made attire sometimes surprises you in a good way. It could happen that the gown you bought was first used by a celebrity you looked up to or originally carried at very special story, which can add an interesting story to your wedding memories. Other times, the designers would include apparels like matching shoes or accessories upon the purchase.
(Read: INFOGRAPHIC: The Cost Of Wedding In The Philippines)
Disadvantages of renting or buying RTW wedding gowns
1. You can't totally fine-tune the personal elements.
During weddings, couples sometimes put their personalities into everything: from their favorite color as the motif, personalized vows, and so on. But with RTW gowns, they are complete and done. Either you find one that fits your exact specifications and buy it or don't.
2. There is a need for fitting readjustment.
Since these gowns are already made either for a specific person or in certain sizes, readjustments are needed for you to get a perfect fit. If a quick fix seems impossible, even if the design fits your specifications, you must let go and look for another one.
3. Some pieces are low-quality and worn out.
This is basically what you should look out for. These dresses are cheap because of minor damage, wear, and fading that sometimes are irreparable.
4. It can take time to find the one.
Depending on the desired style, level of patience, and knowledge of where to look, a good deal of effort and time is needed.
Top suppliers of affordable RTW bridal dresses
Gowns at the P3,000 to P20,000 price range
1. Karimadon
Price begins at P3,000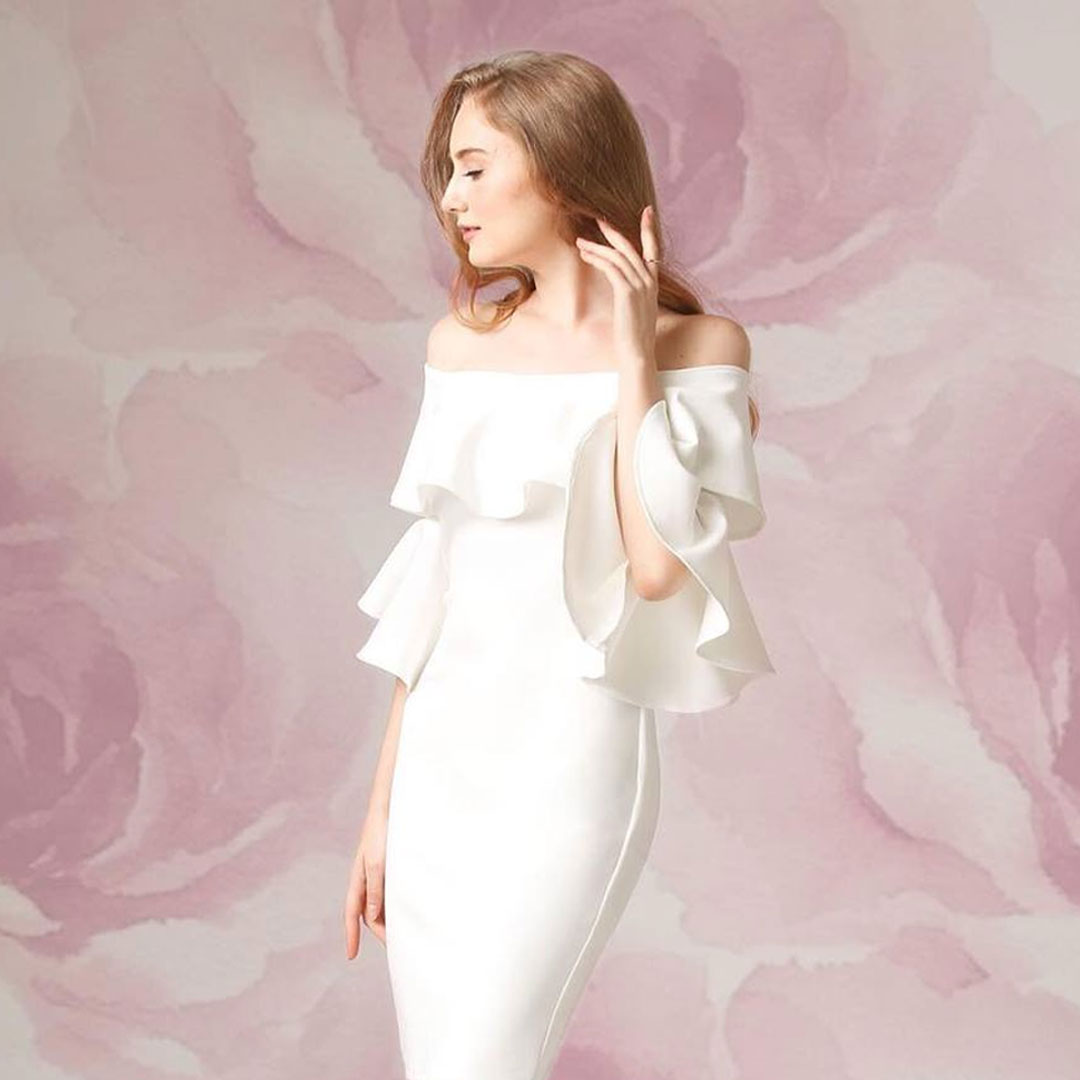 Karimadon was established in 1980 and had grown over the years, having 30 branches in the country at present. It also has seven stores in Indonesia and distributors in Canada.
Karimadon has partnered with Rosenthal Tee, an international fashion designer from Istituto Marangoni in Italy, to create pieces that are characterized by elegance and modernity.
Interesting fact: Kitchie Nadal, the singer-songwriter who went viral for marrying with P799 gown, bought it in this boutique in Makati mall.
Metro Manila branches: • SM Megamall, Building A • SM City North Edsa • SM Centerpoint • SM Fairview • Robinsons Galleria • Robinsons Place Metro East • Robinsons Place Ermita • Glorietta 1 • Ayala Fairview Terraces • Trinoma
Website: www.karimadonfashion.com Facebook: @karimadon.fashion Instagram: @karimadonph Viber: +63 915 235 2476
2. Style Staple
Price begins at P3,000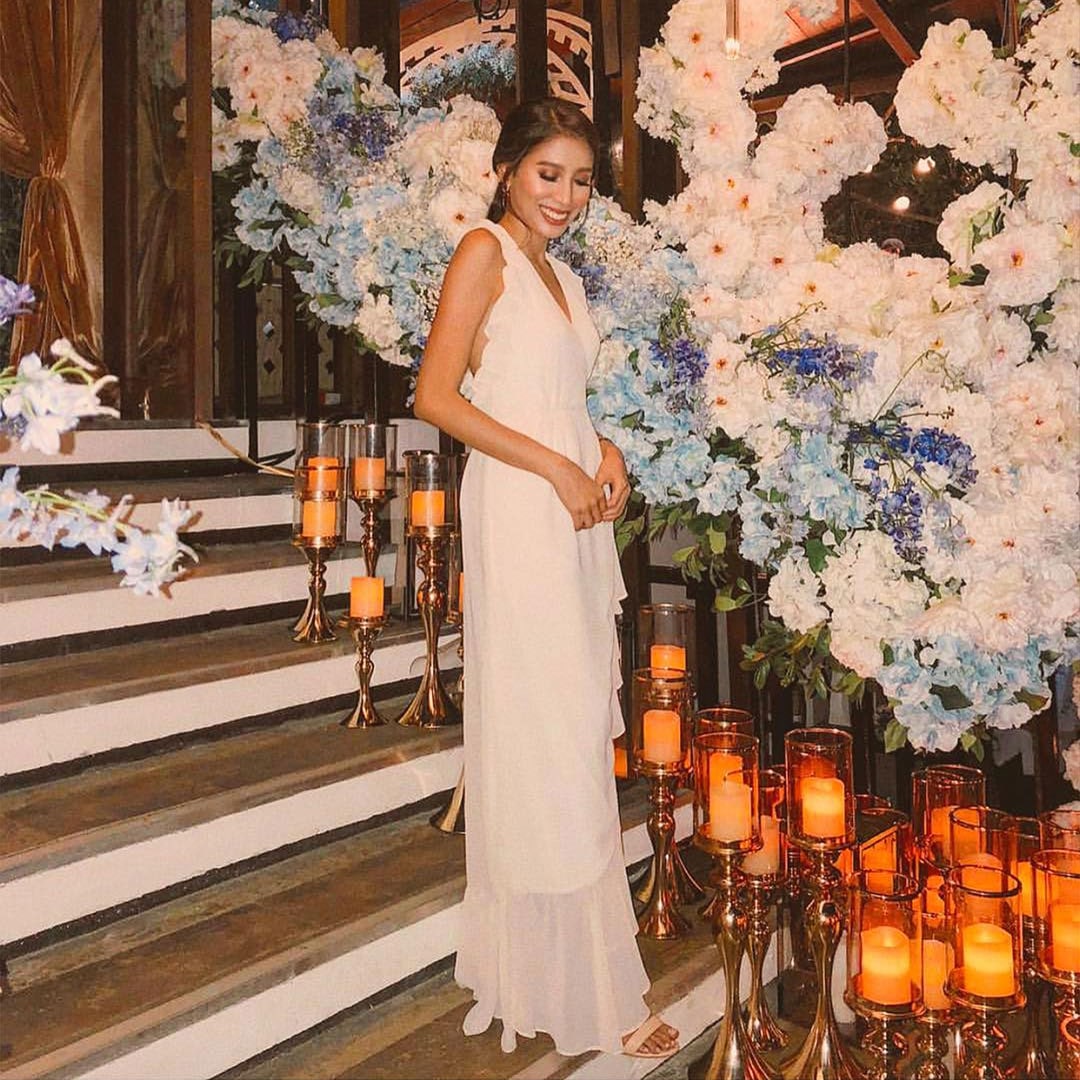 Style Staple is a fashion brand popular for its versatile designs that are minimalistic in nature and uses a variety of colors. They are designed by Arvie Aquino, who thrives hard to perfect his craft.
Each style depends on your desired motif and other criteria, suitable for an array of occasions.
Highlight: The frocks of Style Staple are simple yet chic and have been loved by many local celebrities.
Address: 94 Katipunan Ave, Quezon City Facebook: @stylestaple Instagram: @stylestaple Viber: 09175699220 Email: stylestaple@yahoo.com Contact number: Arvie Aquino (09278440898, 09157106587)
3. Zoo Shop
Price begins at P7,500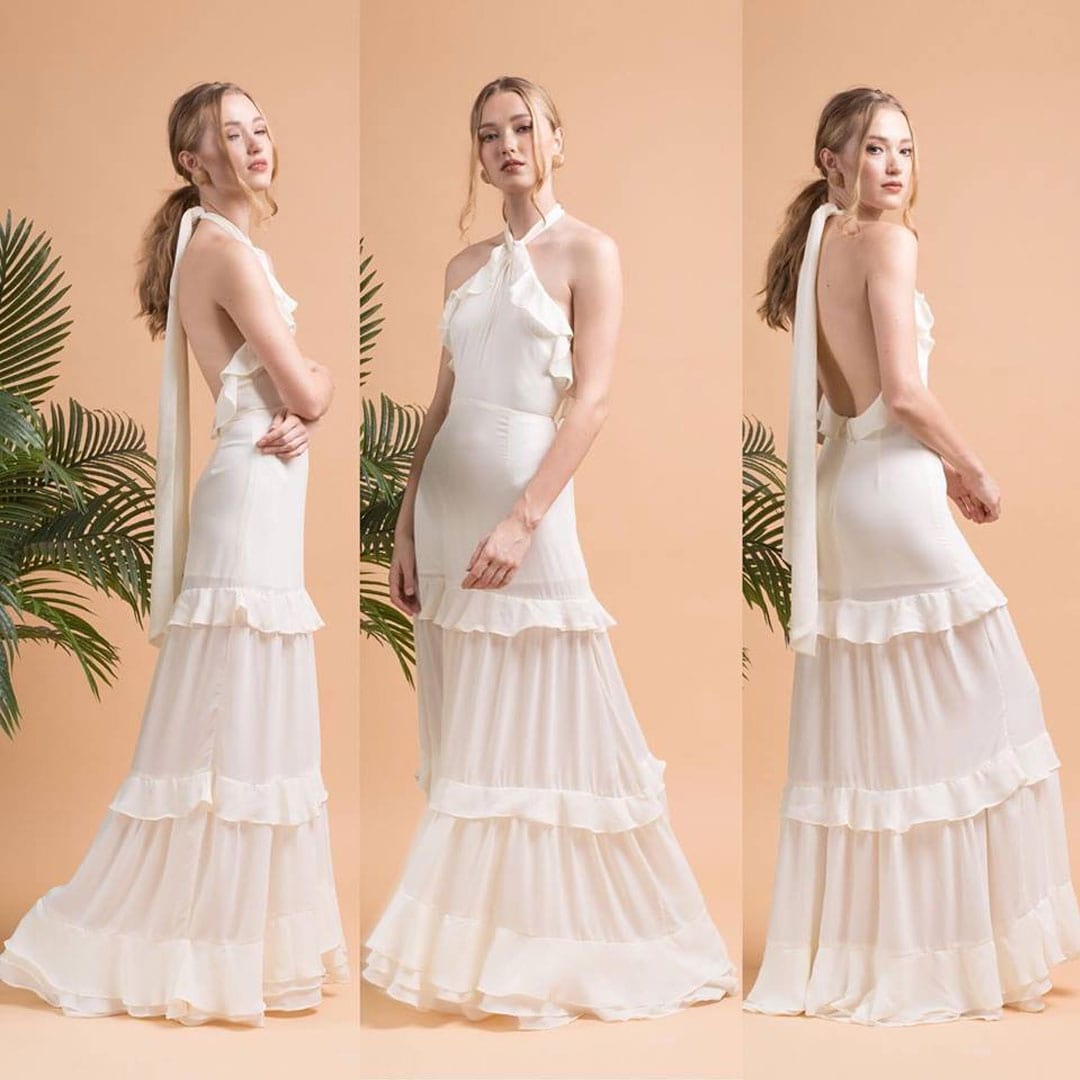 During an occasion when long dresses are normal, a bride should be the center of attention. Zoo Shop offers simplistic gowns with a variety of silhouettes that you will love.
Founder Kat Zulueta lives the brand's essence, believing that off-the-rack gowns can be sophisticated and well-tailored.
Interesting fact: The store was designed by top Interior Design firm HEIMA giving a hotel-like ambiance. Clients can enjoy free drinks and access to their jewelry and accessories for browsing.
Address: G/F The Address at Wack Wack, 567 Old Wack Wack Rd, Mandaluyong Operating Hours: Monday-Sunday 11:30 AM – 8:30 PM
Website: www.zooshop.com.ph Facebook: @shopZOO Instagram: @zoo.label Landline: +632-946-69-67 Email: inquire@zoo.com.ph
4. Tiana Bridal Collections
Price begins at P10,500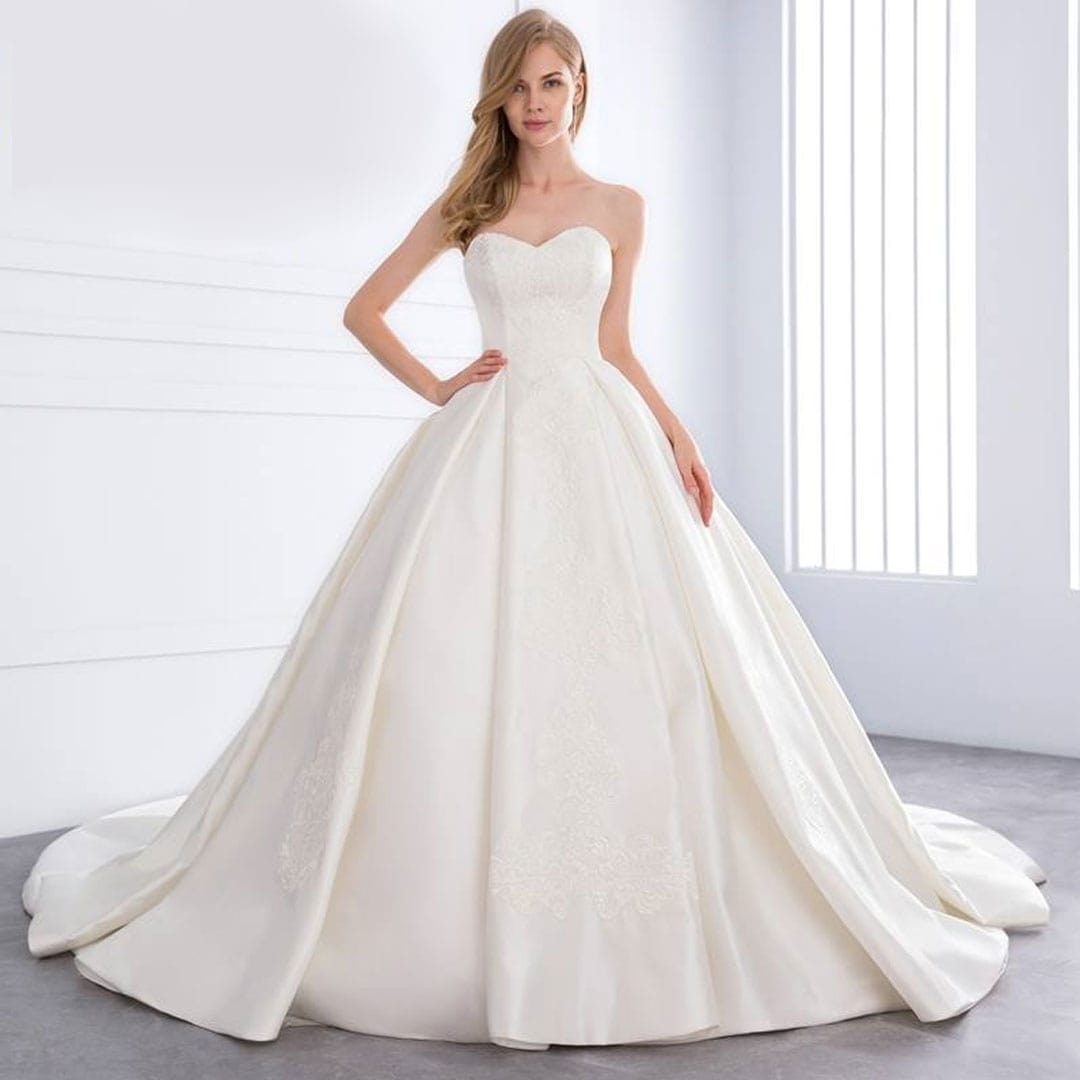 TBC is the direct manufacturer of the Infinity Gowns that are best known for providing dresses that don't just embrace the 'one size fits all' concept but also introduced the idea that one dress could suit a multitude of styles.
This is probably the most affordable wedding gowns supplier you can find! The shop also accepts re-sellers and distributors.
Highlight: The collections include the Infinity Dresses which are gowns for bridesmaids, made of spandex and polyester. These are well-loved as they're non-transparent but stretchable with a price of P799!
Address: 512 5th Floor Solare Commercial Bldg Capri Oasis Dr. Sixto Ave., Maybunga, Pasig City Philippines 1607 Operation Hours: 10:00 AM – 6:00 PM daily Website: www.tianabridalcollections.com Facebook: @tianabridalcollections Landline: (02) 871 7519
5. White Label Bridal
Price begins at P20,000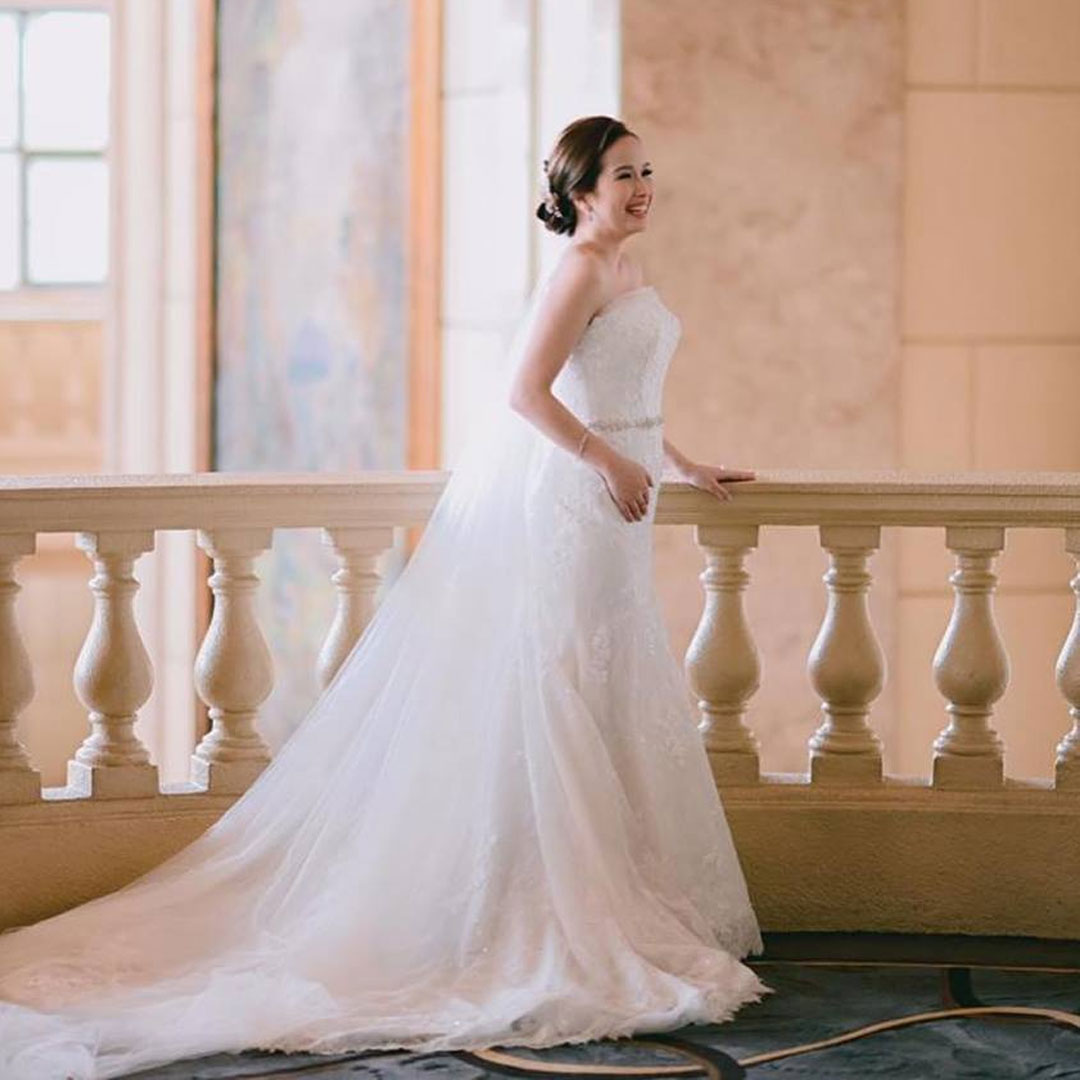 This local shop has a wide variety of ready-made wedding gowns with beautiful designs. They want to provide the future brides have the perfect dresses fitting to their style and, of course, budget. This is to realize their goal of changing the perception of Filipinas in wearing RTW wedding gowns.
Interesting fact: The store has partnered a project with Chapter One Studios.
Address: • 1278, Batangas St., Makati • Mezzanine Level RBL Place 549 Banawe St. Quezon City Operation Hours: • Makati – Mondays to Saturdays (9:00 AM to 6:00 PM) • QC – Mondays to Saturdays (10:00 AM to 7:00 PM) Contact Numbers: • Makati – Mobile 09189594211, Landline (02) 8167822 • QC – Mobile 09175212342, Landline (02) 7127379
Website: www.whitelabelbridal.com Facebook: @whitelabelbridal Instagram: @whitelabelbridal Email: whitelabelbridal@gmail.com
Gowns at the P21,000 to P40,000 price range
1. Apostle Bridal Couture
Price begins at P25,000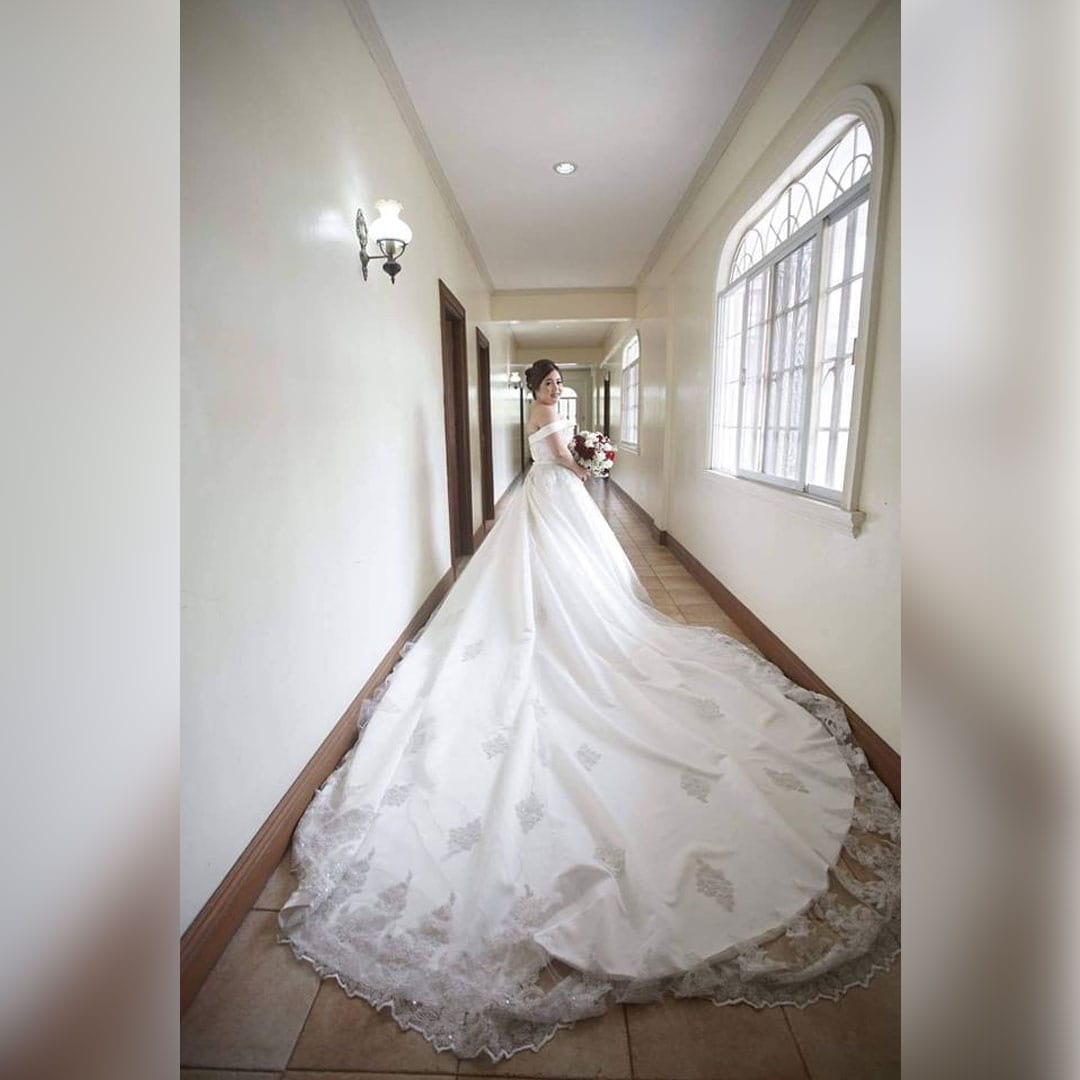 Owned and managed by a woman named Tiffany Legaspi Apostol (hence the brand name), this wedding retail brand knows how to please her clients. Since it's generally a starting shop, it only operates online for now. It offers very affordable and elegant wedding attire, so you should check this out.
Interesting fact: This retail brand was featured in Weddings Tagaytay Magazine.
Address: 2nd-floor Creencia Bldg., Indang Rd Trece Martires, Cavite Operating Hours: • Monday – Saturday (10:00 AM – 6:00 PM) • Sunday (9:00 AM – 4:00 PM)
Facebook: @ApostleBridalCouture Mobile: +639568996612 Email: apostlecouture@gmail.com
2. Miss Merie Designs
Price begins at P26,000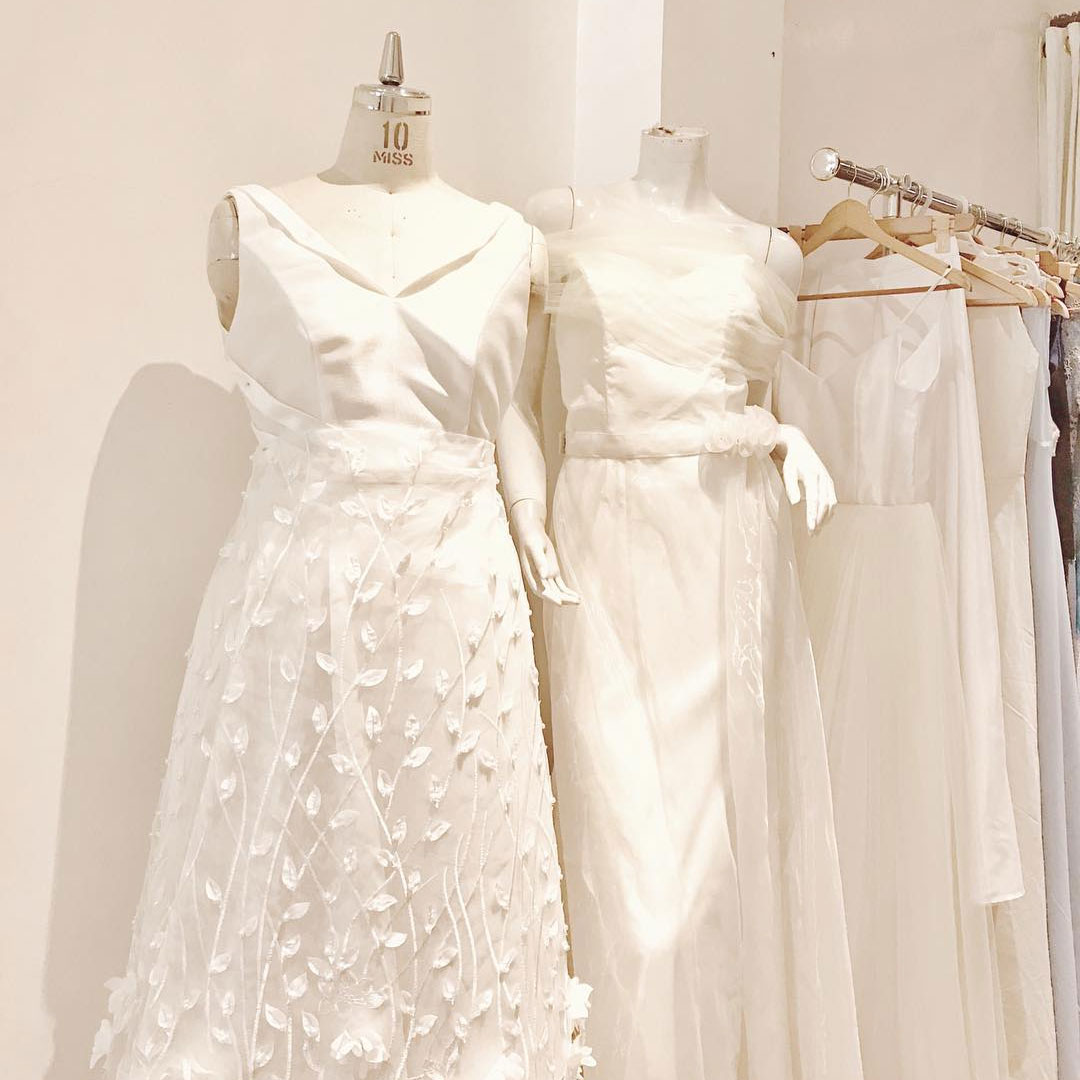 For a great wedding experience, Miss Merie makes sure to balance your preference and comfort to get a gown that really suits you. By starting with a one-to-one conversation with the brides-to-be, they ensure that they provide a gown that is suitable for your body type and at the same time matches your idea of the perfect wedding outfit.
Highlight: Destination wedding? Don't worry, Miss Merie provides their services in other cities and countries.
Operating Hours: by appointment Instagram: @missmeriedesigns
3. Ivory and White Bridal Store
Price ranges from P28,000 to P45,000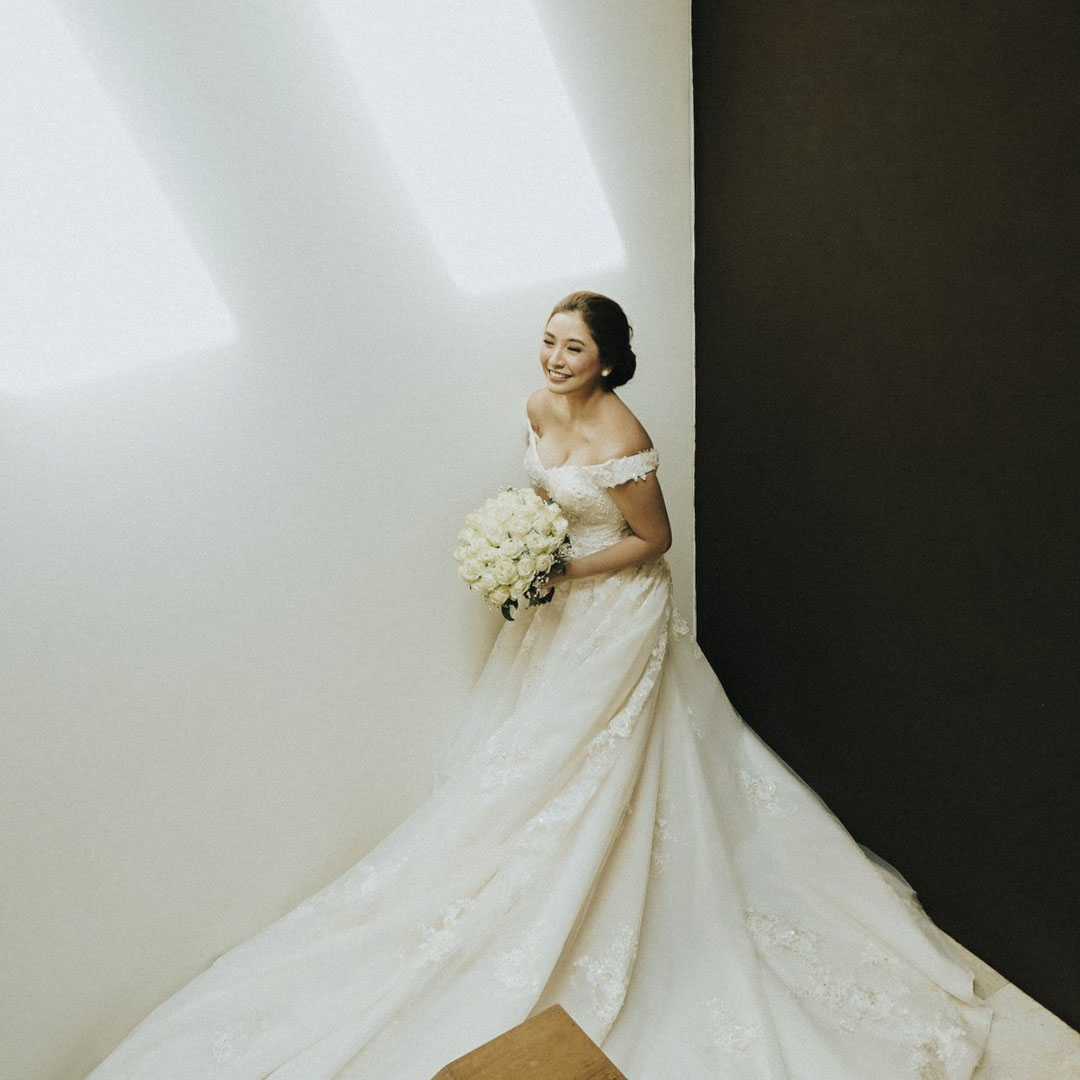 This store knows the importance of the right gown, and so they're familiar in addressing what does the bride need to be beautiful. With the spacious and comfortable fitting rooms, the bride can try on the carefully curated gowns of various fabrics and silhouettes. There are experienced consultants and skilled seamstresses to help you in the process.
Interesting fact: The store offers sales once and gown price can go below P20,000.
Address: G/F EagleStar Condominium, 25 Fabian dela Rosa Street, Loyola Heights, Quezon City, Philippines Operating Hours: Tuesday – Sunday (by appointment)
Website: www.ivoryandwhitebridal.com Facebook: @ivorywhitebridal Mobile: 0917 324 2280 Email: hello@ivoryandwhitebridal.com
4. Olivia Grace Clothing
Price begins at P30,000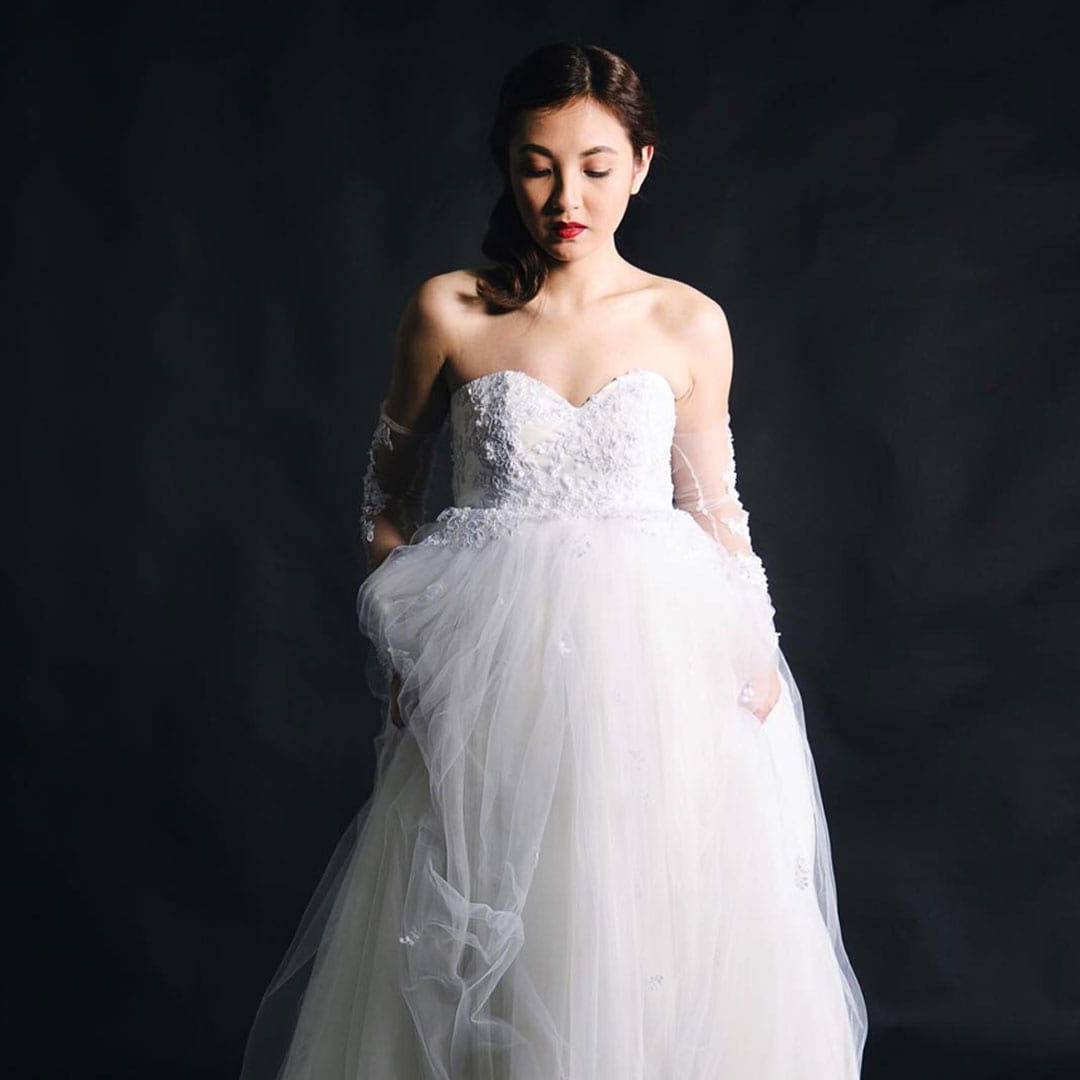 Since the store designs bespoke bridal gowns, there is a wide collection of RTW pieces that you can choose from!
Olivia Grace also offers a package where they include all the wedding fashion necessities and another one the other can cover your six bridesmaids! Robes, lingerie, and sleeping masks for a great beauty rest can also be had free.
Interesting fact: Three girls run this store who met in a graduate school case study. Aside from weddings, they all love brunches, coffee, and beer pong sessions. How cool they are! Their ideas are certainly amazing.
Website: www.oliviagraceph.com Facebook: @ogclothingph Instagram: @oliviagraceclothing Email: ogclothingph@gmail.com
5. The Bridal Room
Price ranges from P30,000 to P80,000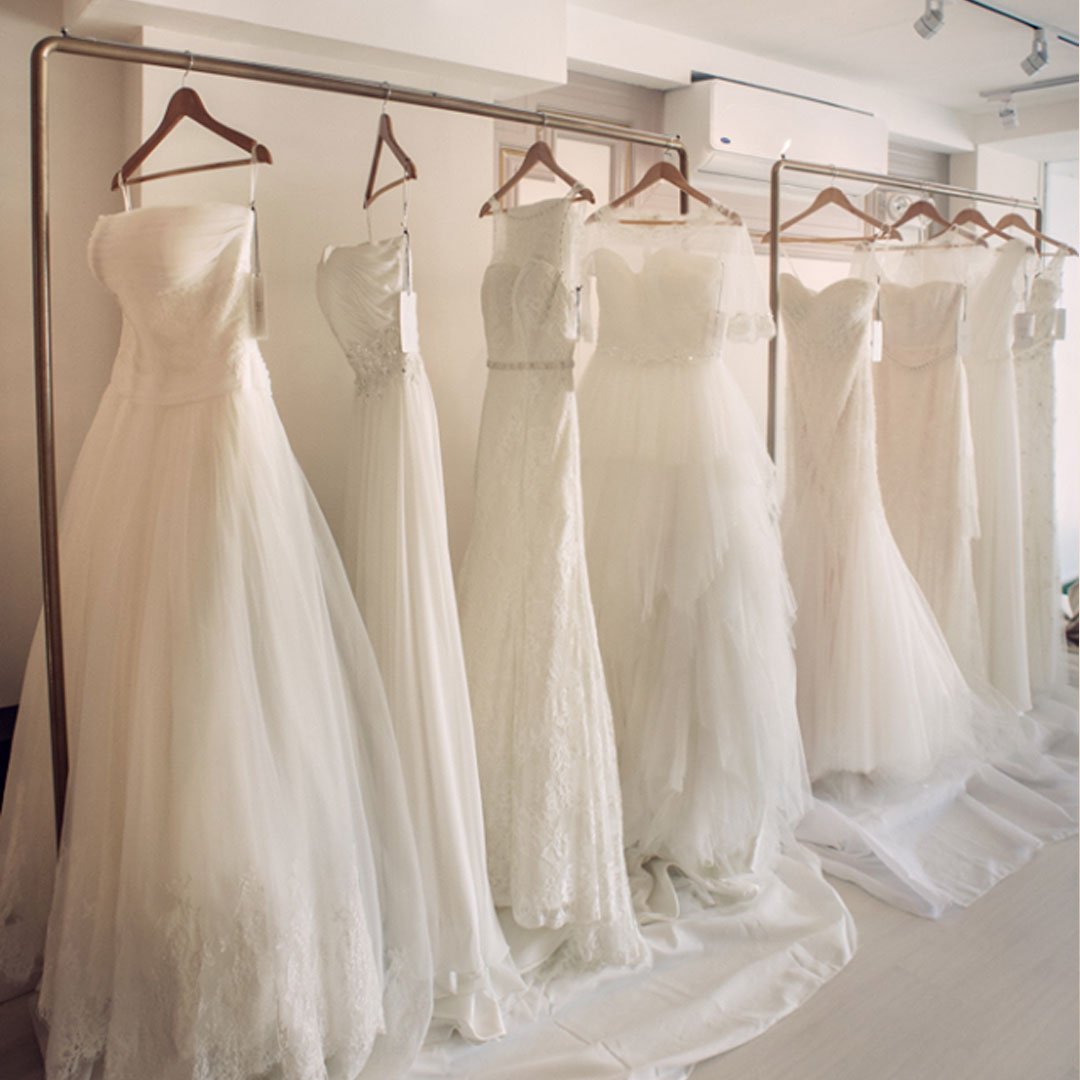 This wedding boutique boasts a vast collection of ready-to-wear wedding gowns paired with other services such as the entourage clothing, bridal gown alteration, wedding accessories, and consultation to make sure the big day special and perfect. The Bridal Room also sells US-based sizes ranging from 2 – 18.
Interesting fact: Contact them 8 to 6 months before that special day because of their long list of clients.
Address: Mezzanine Floor, JJACC Building, 169 Aguirre Ave, BF Homes (7.41 mi) Parañaque Operating Hours: Tuesdays to Saturdays (10:00 AM – 7:00 PM) Sundays (12:00 PM – 9:00 PM)
Website: www.thebridalroom.ph Facebook: @thebridalroomph Instagram: @thebridalroomph Mobile: +63 919 636 9674 Landline: (02) 893 6726 Email: thebridalroomph@gmail.com
6. Maureen Reeca Cruz Haute Couture
Price begins at P35,000.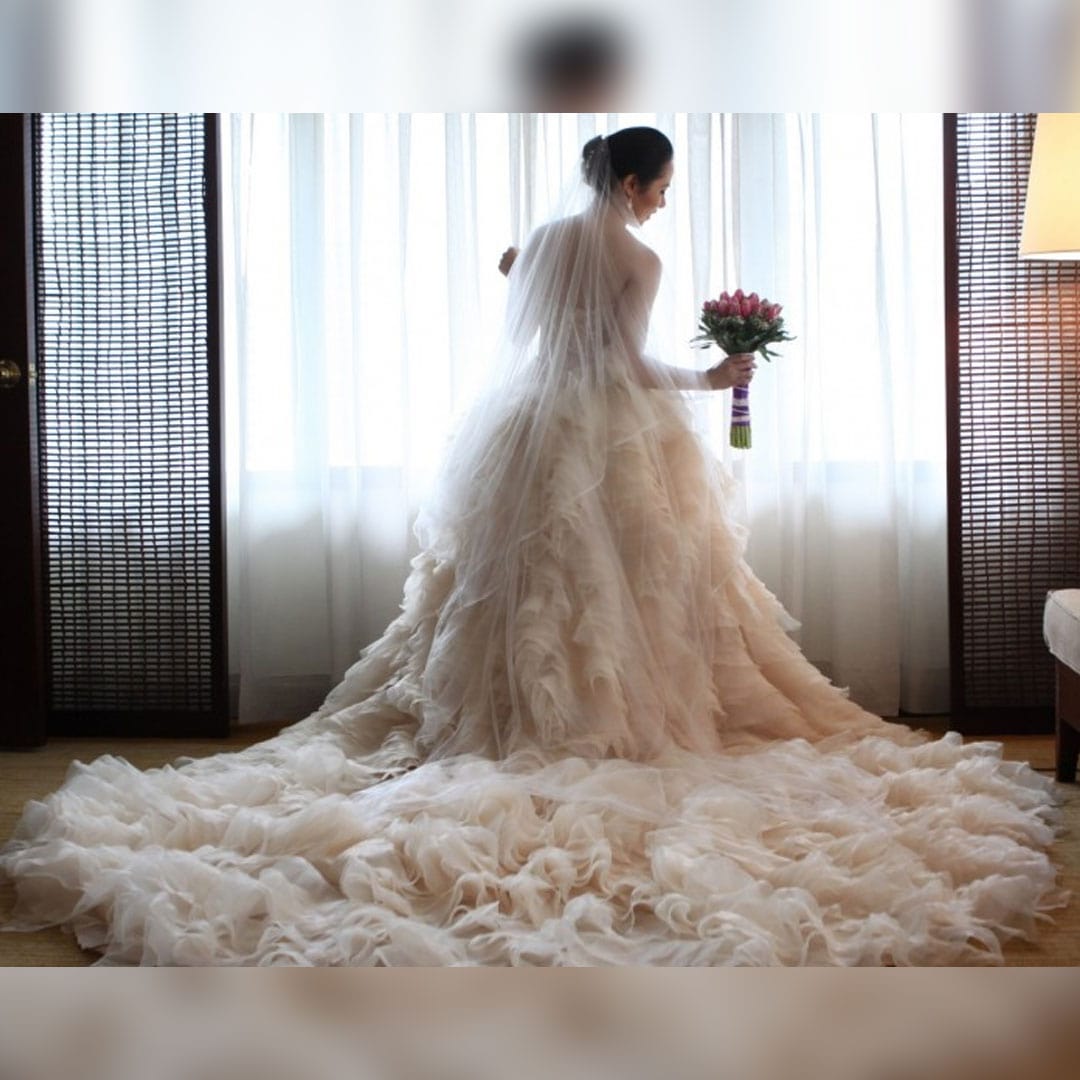 Since the gowns are personally managed by Maureen, you are assured to receive a personal service. She'll help find THE dress that will fit the body shape, color desire, and personality style of the every particular bride.
Interesting fact: Maureen won a Hello Kitty design competition joined by 3000 participants.
Address: M8, Mezzanine Floor, Prince Tower, Tordesillas Street, Salcedo Village, Makati City Operating Hours: • Monday – Friday (9:00 AM – 6:00 PM) • Saturday – Sunday (8:00 AM – 5:00 PM, by appointments only)
Website: maureensweddinggowns.com Facebook: @MaureenReecaCruz Instagram: @maureensweddinggowns Mobile: 0927 675 0188 Email: ecahcruz@gmail.com
7. Adorata Weddings
Price ranges from P35,000 to P120,000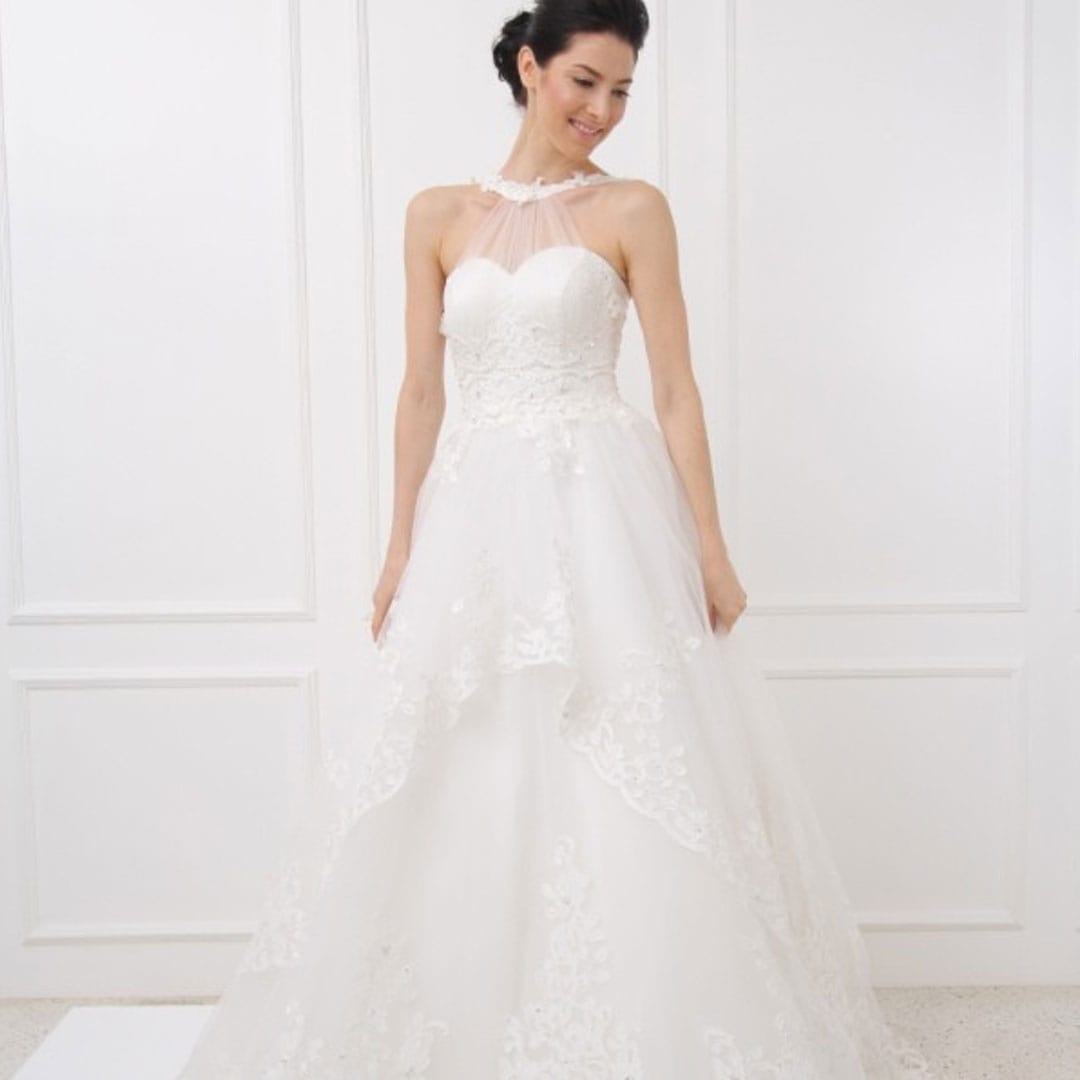 Pepsi Herrera and Edwin Tan are local designers who work with the biggest names and celebrities in the country such as Regine Velasquez, Kris Aquino, Claudine Baretto, and Kristine Hermosa.
As they opened a store that sells designer wedding fashion at a friendlier price, you can say the deals are more than worth it. Their RTW wedding collections are often boasted through fashion shows.
Interesting fact: Kim Chiu is a partner of this bridal gown business venture.
Address: PT Square Bldg., 85 P. Tuazon Street Brgy. San Martin de Pores, Quezon City
Facebook: Adorata Weddings + by Pepsi Herrera & Edwin Tan Instagram: @adorataweddingsph Mobile: 09173754963 Landline: 02-4776964 Email: adorataweddingsph@gmail.com
8. Fascino Luxewear
Price begins at P40,000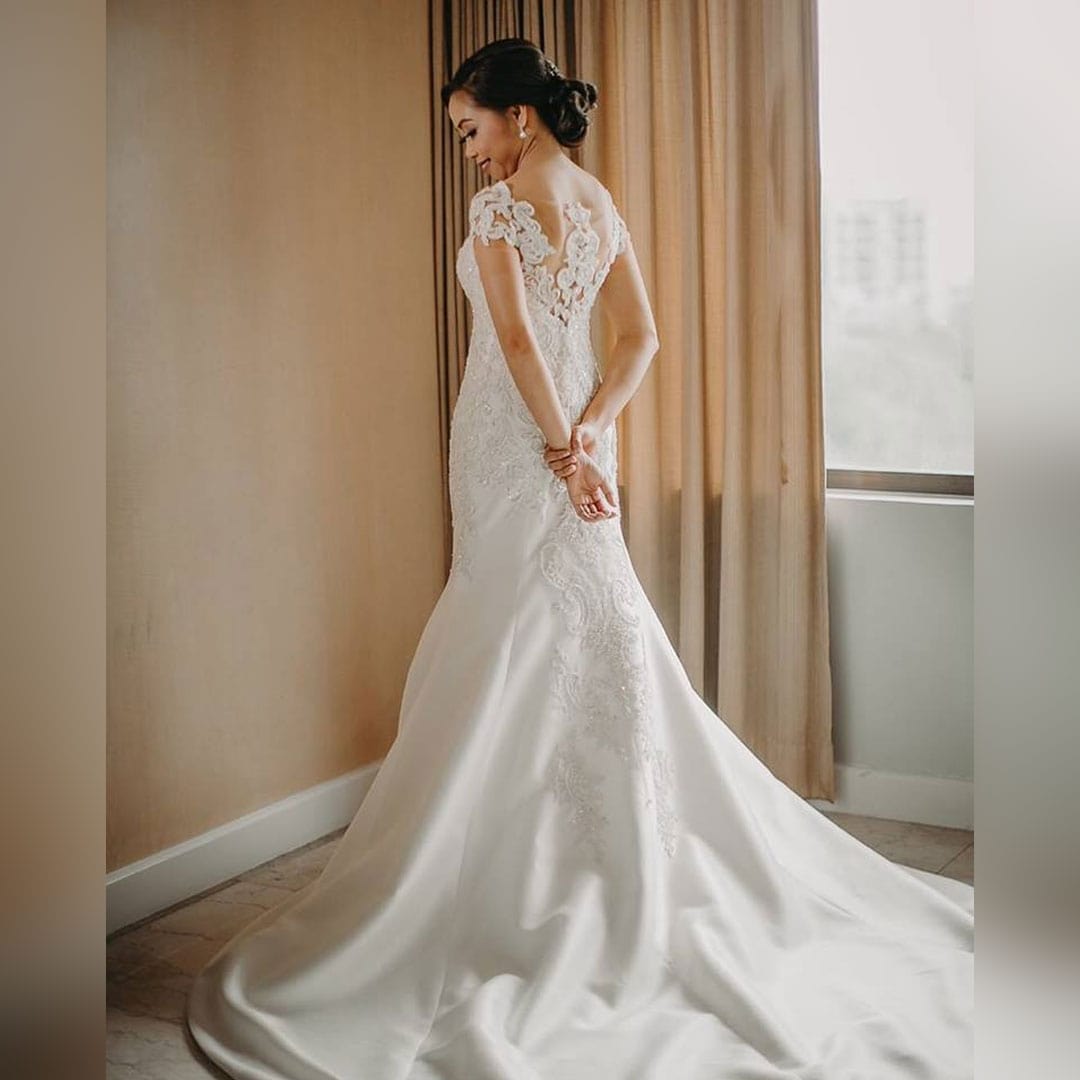 Fascino Luxewear focuses on giving excellent services for the bride and entourage. It offers affordable wedding fashion that doesn't sacrifice the quality and experience. Their slogan bears the words, "their taste and preference are our needle and thread".
Interesting fact: Their wedding gown packages includes styling and use of three gowns for your prenuptial shoot without an extra charge.
Address: Unit 1816 Rada Regency Rada Street Legazpi Village, Makati Operating Hours: 10:00 AM – 5:00 PM
Facebook: @fascinoluxewear Instagram: @fascinoluxewear Mobile: (+63) 917-334-606, (+63) 916-359-0731 Landline: (632) 552-3398 Email: fascinoclothingph@gmail.com
9. Tony Evan
Price ranges from P40,000 to P100,000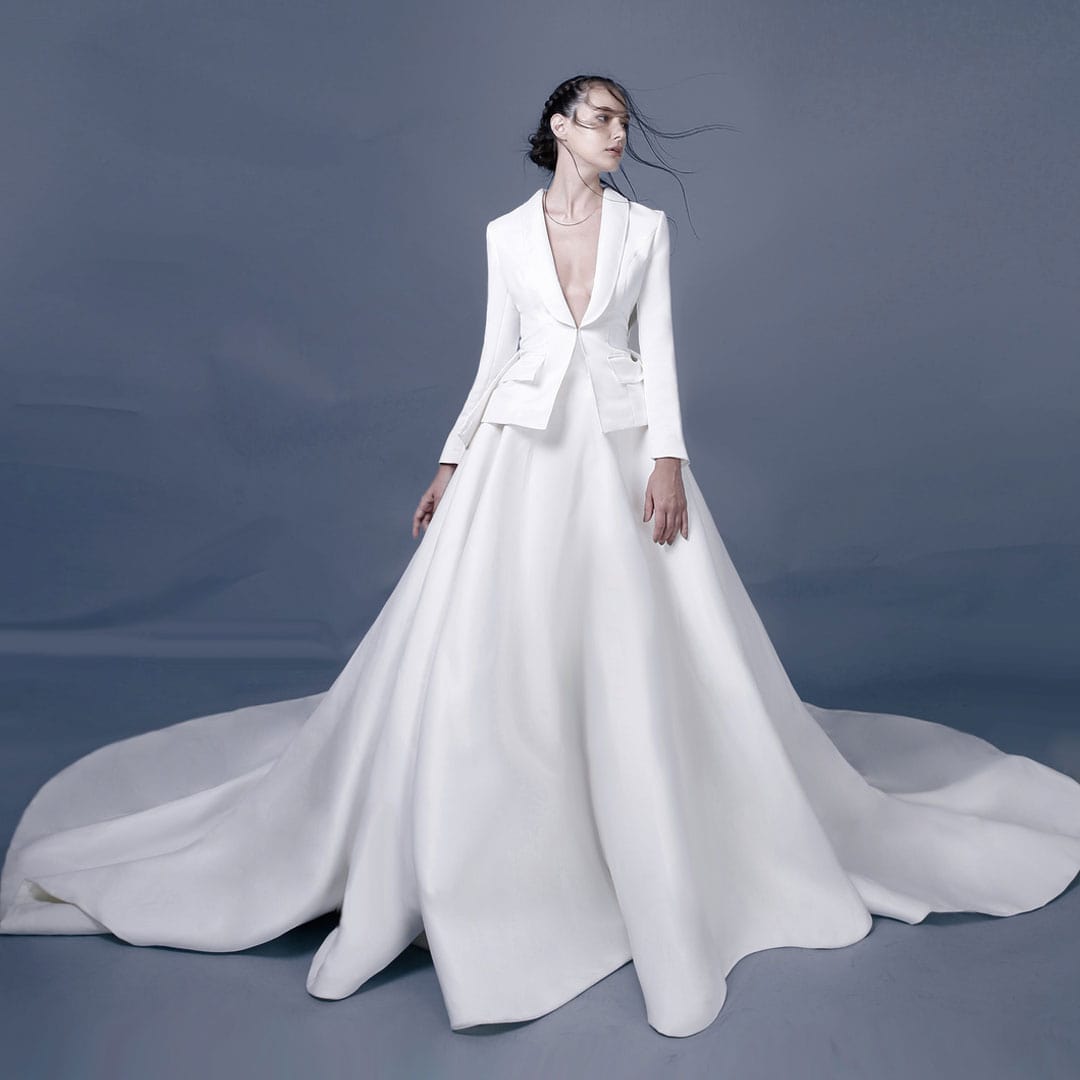 Tony Evan is a world-class designer who believes in minimalism is a fashion movement. For him, minimalism embraces the concept of simplicity as an unfailing element of sophistication and beauty. He is best known for classic silhouettes as opposed to complex cuts and prolific details, emphasizing a woman's sublime form.
Highlight: Tony Evan is hailed by Preview Magazine, Fashion Designer Council of the Philippines, international publications, Hollywood stars, and International Fashion Showcase London.
Address: #1 Our Lady's Court Subdivision, Congressional Avenue, Quezon City Operating Hours: Strictly by appointment only
Website: www.tonyevan.com Facebook: @tonyevanmanila Instagram: @tonyevanmanila Email: tonyevanmanila@yahoo.com
(Read: The Hidden Costs Of Wedding Planning)
Gowns at the P41,000 to P65,000 price range
1. La Mariee Couture
Price begins at P50,000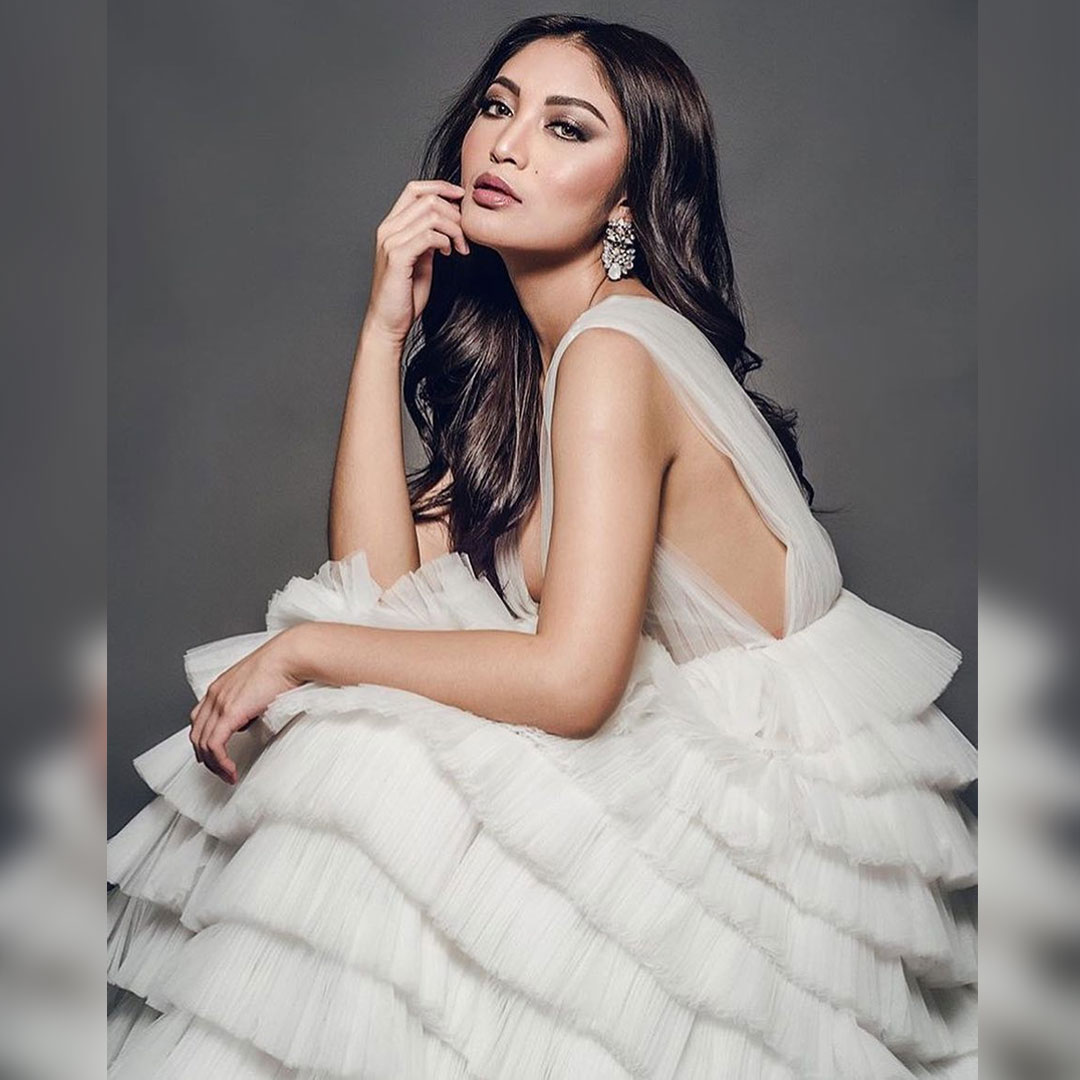 This powerhouse couture contributes to uplifting the fashion brands in the country by creating bridal gowns that are filled with sophistication and timeliness. Their designs offer a variety of options for different personalities – bold, modern, whimsical, or classic.
Highlight: Local celebrities are the usual clients of this store.
Address: 1100, 80 Eulogio Rodriguez Jr. Ave, Bagumbayan, Quezon City Operating Hours: Saturday – Thursday (10:00 AM – 7:00 PM)
Website: www.lamarieecouture.com.ph Facebook: @lamarieeph Instagram: @lamarieeph Mobile: 09178567305, 09175514218 Email: lamarieecoutureph@gmail.com
2. LASALA Label
Price begins at P50,000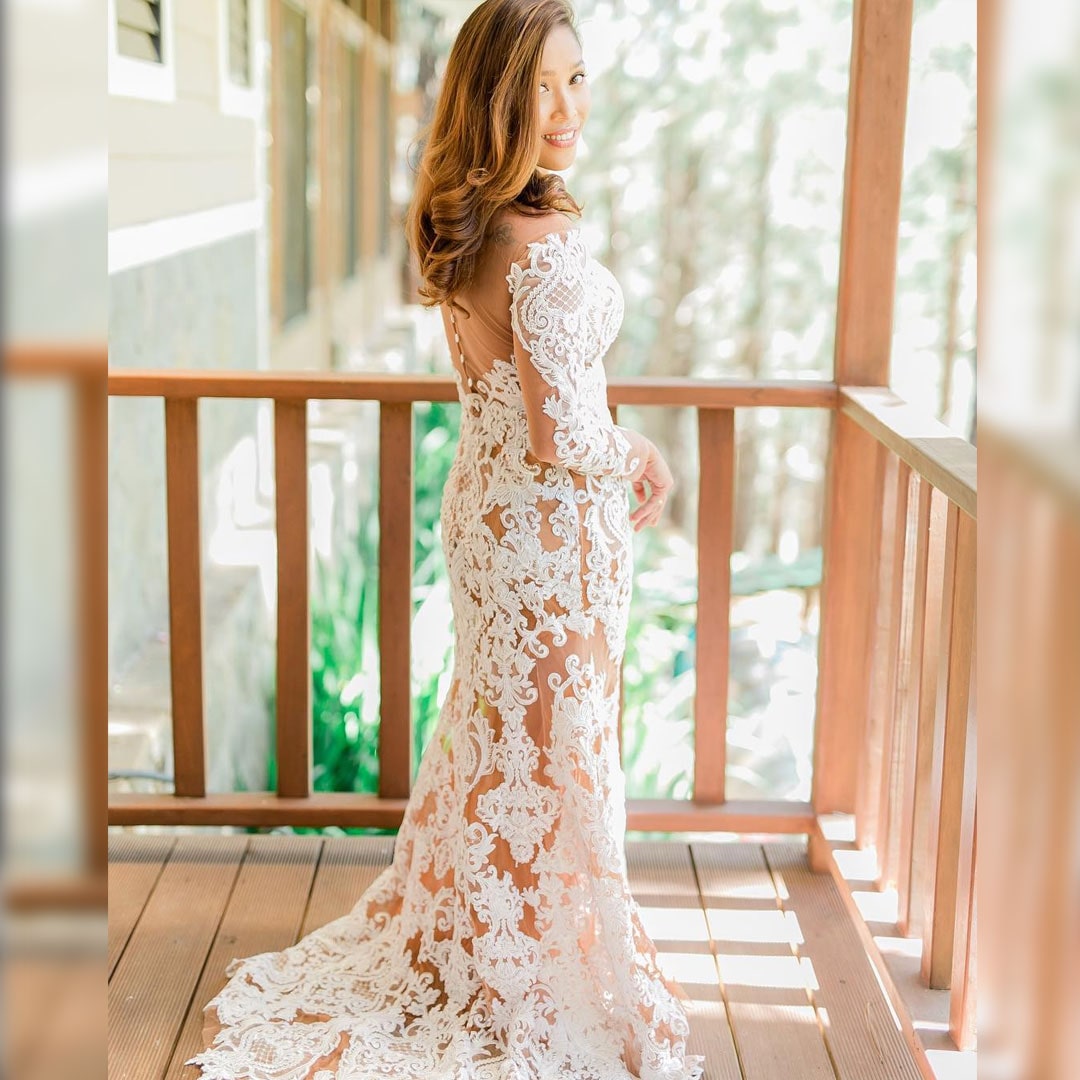 LASALA is an eponymous fashion wear brand established by Jian Lasala after his graduation. It was launched at the Philippine Fashion Week in October 2009. It also penetrated the international Asian market in May 2015 as a delegate at the very first Phnom Penh Fashion Week and at the CENTRESTAGE Hong Kong Fashion Week.
The advocacy of this clothing line is to create clothing that allows women to embrace their own skin, sexuality, and femininity in order to achieve goals in career and personal life.
Interesting fact: Jian Lasala sponsored a gown for Sierra Leone's Miss Universe candidate.
Address: 7F Burbank 2, California Gardens Square, Libertad Street, Mandaluyong City
Website: www.lasala-label.com Facebook: @lasalaofficial Instagram: @lasala_label Mobile: +639178908662 Email: lasala.jian@gmail.com
3. Emil Ocampo
Price begins at P55,000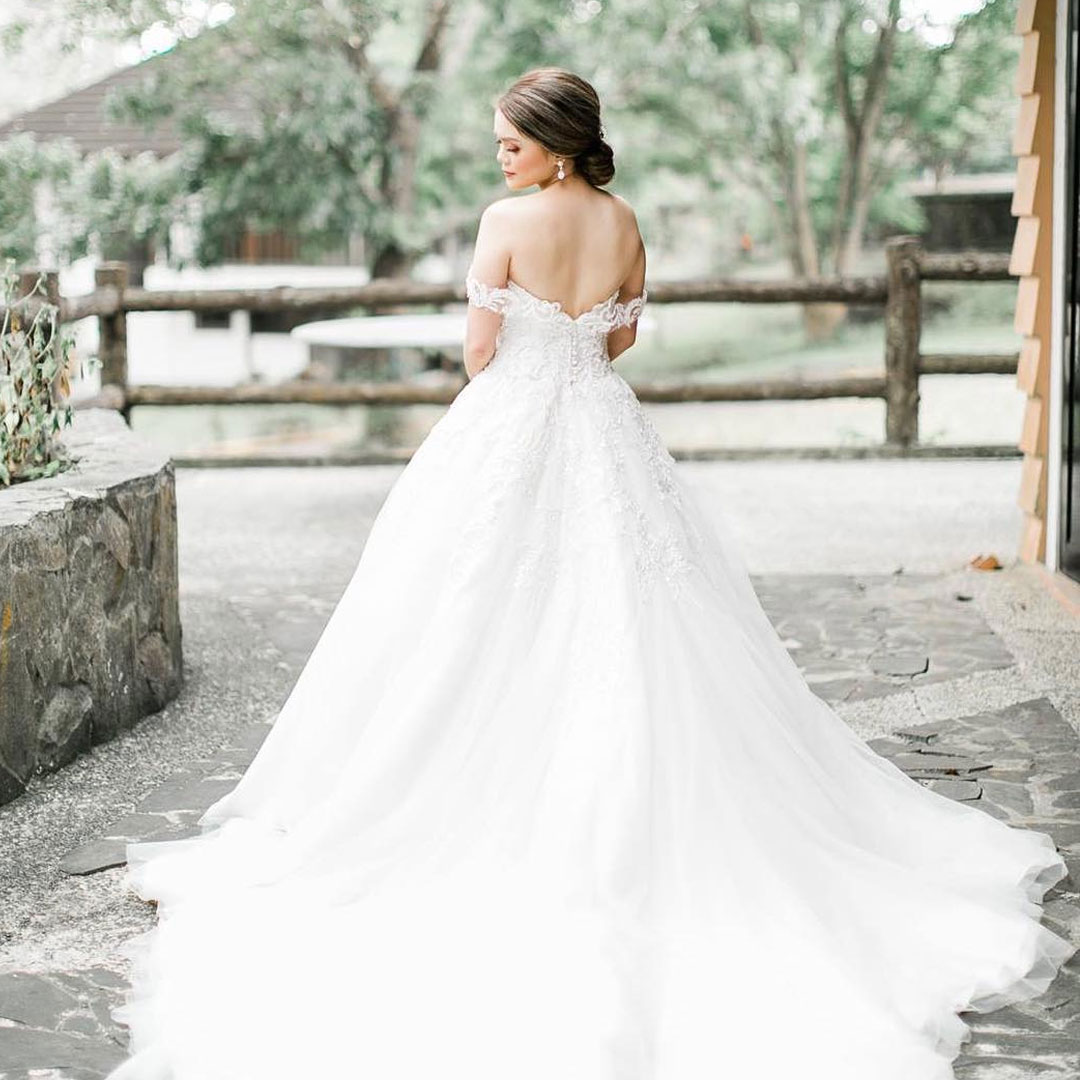 Emil used to join bridal fairs and fashion shows before he became known for wedding retail business through the word of mouth. His goal is to make every woman fulfilled by getting their dream wedding gown a reality.
Highlight: The price comes with set (inclusive of accessories).
Address: 1613 Alvarez St., Sta. Cruz, Manila
Website: www.emilocampo.com Facebook: @emilocampobridalgown Instagram: @emilocampo Mobile: 09175005890 Landline: (02) 711-8868 Email: emil15_ocampo@yahoo.com.ph
4. Vania Romoff
Price begins at P60,000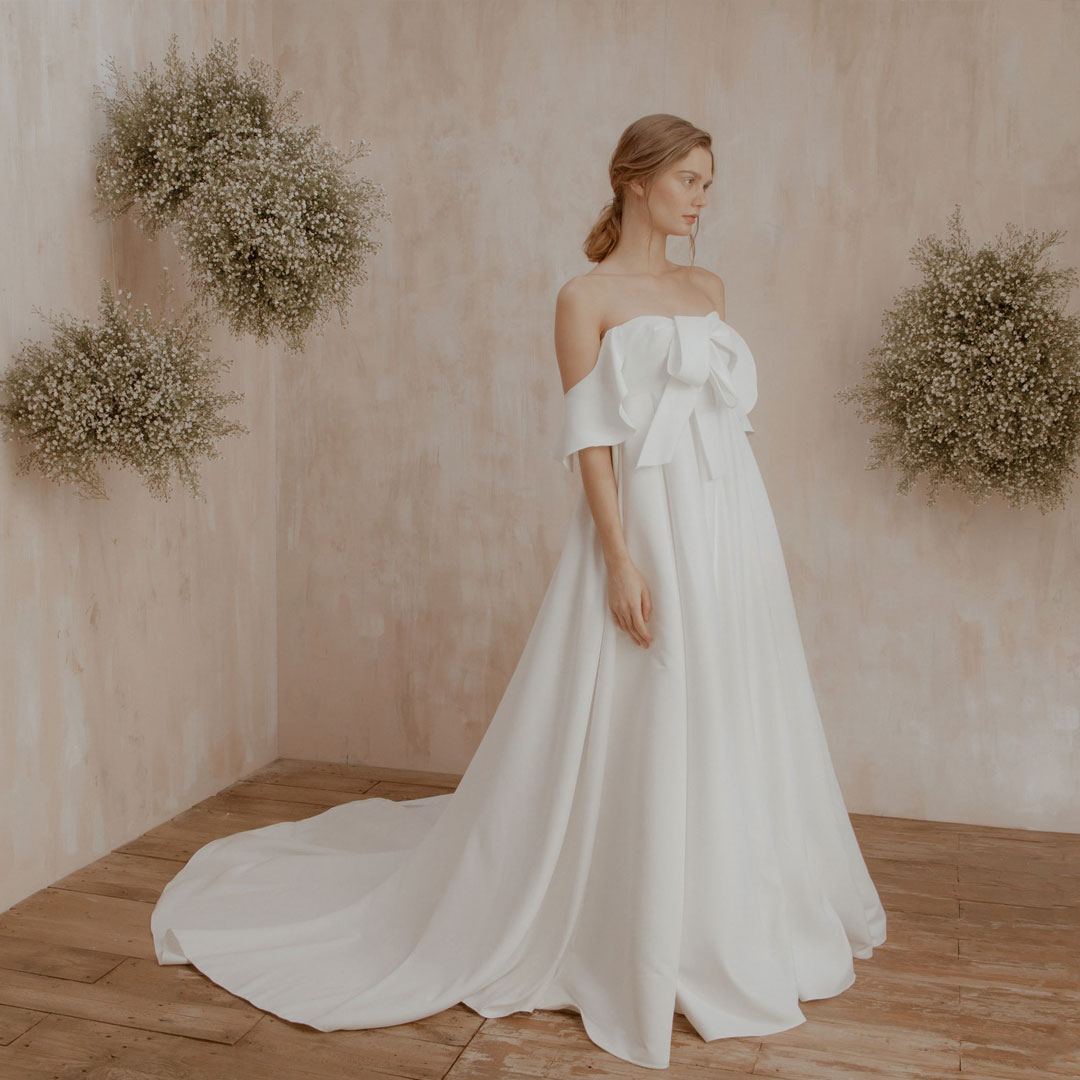 Vania Romoff, a designer raised in Cebu, never gets off the A-list of fashion gurus and celebrities when it comes to frocks and wedding gowns. She's familiar in incorporating the style of designs to the character and body shape of women. She loves to use subtlety, gracefulness, and ethereal impression on her creations.
Interesting fact: The ruffles, bows, and low backs Vania started broke the monotonous style of beads and laceworks.
Address: Unit 7B LPL Towers Corner Greenbelt Drive Legazpi St. Legazpi Village Makati City, Philippines 1229
Website: www.vaniaromoff.ph Instagram: @bridalvaniaromoff Mobile: +63966 345 1245 Landline: 632 8053042 Email: vania@vaniaromoff.ph
5. Mi Sueño
Price ranges from P65,000 to P175,000 (Pronovias) and P35,000 to P60,000 (Atelier Pronovias)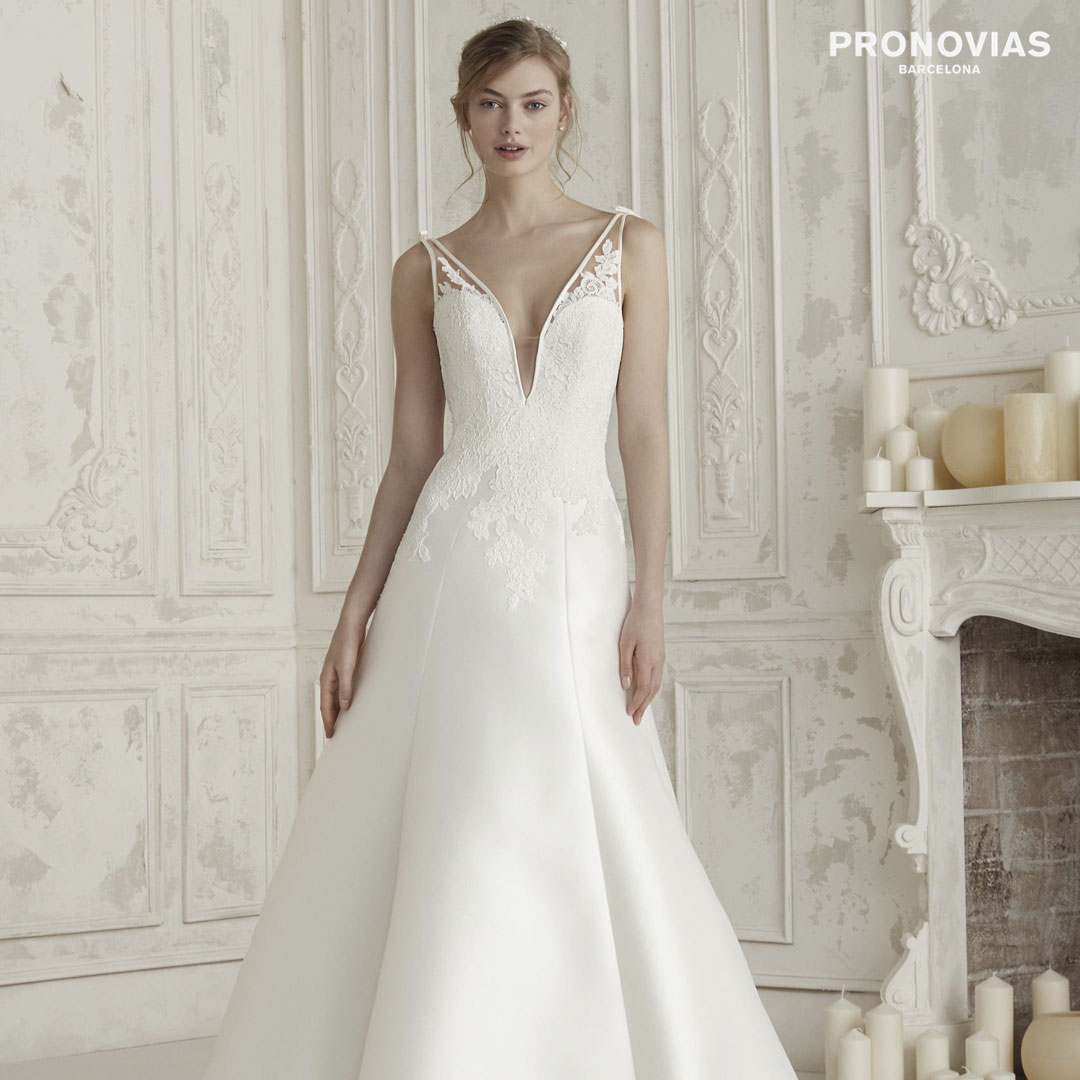 Mi Sueño Bridal Boutique is a bridal shop operating for so long in the Philippines. The decade of its service has proven to be successful and efficient in delivering good relationship and service to the clients.
The boutique offers RTW gowns all the way from Spain: Pronovias and Atelier Pronovias.
Highlight: Mi Sueño is the only distributor of Pronovias in the country.
Address: Penthouse, The Athenaeum Building, 160 L.P.Leviste St., Salcedo Village, Makati City Operating Hours: Monday – Saturday (9:00 AM – 5:00 PM)
Website: www.misuenobridal.com Facebook: @misuenobridalboutique Instagram: @misuenobridal Landline: (02) 729-5617 Email: info@misuenobridal.com
(Read: 10 Financial Questions You Should Ask Your Soon-To-Be Spouse)
Take note that the prices of these gowns according to the retail shop may vary depending on circumstances.
Finding the right wedding gown for the bride is like a quest that can be long and difficult. When others get lucky, it may take patience, rapport, and, of course, love for you to make your dream wedding a reality. At the end of the day, it's not about the wedding dress, it's your vow.