9 Travel Tips For A Worry-Free Long Weekend
6 min read
Holidays are great. But holidays that fall right next to a weekend are the best.
As you carefully plot and plan your next trip for 2019 and 2018's remaining long weekends and holidays, make sure that your trip stays stress and worry-free.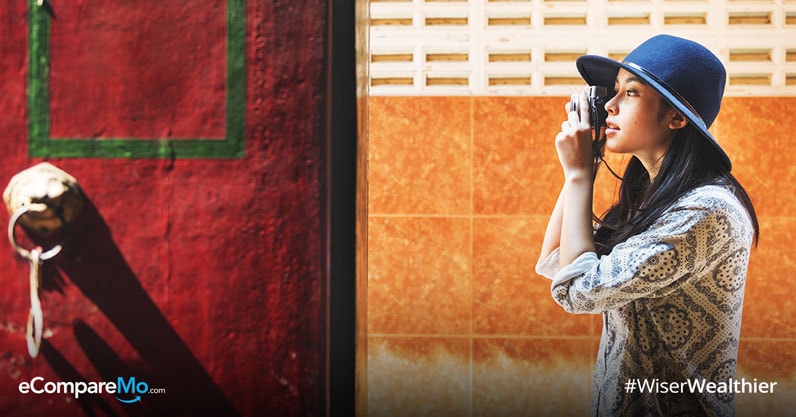 Here are nine tips to avoid vacation hassles that can ruin your long-awaited trip.
Tip No. 1: Plan well ahead.
Planning ahead of time is one of the most effective ways to make sure your holidays are as stress-free as possible. Being ready for unexpected emergencies such as flight delays or cancellations will save you precious time and money, not to mention keep you on track with your trip itinerary.
Pro tips:
Schedule your work leaves as early as possible to avoid delays and postponement.
Try learning local words and phrases.
Have some currency of your country of destination already in your wallet.
Do your research on weather conditions at your destination. Have weather-appropriate clothing, such as an umbrella or thick jacket, on hand.
Buy travel insurance. It won't only protect you in case of accidents and medical emergencies but also in case of flight delays, cancelations, and even lost luggage.
 Tip No. 2 : Keep your home safe.
Holiday trips are supposed to be relaxing, but there's no denying that they can deplete your savings. As such, you want to ensure you are not coming home to even more expenses.
Make sure your home is safe and secure before you leave on your vacation. Unplug all unused gadgets and ensure all entrances are locked and secured. It is always better to be safe than to be sorry so try investing in and installing a home security system, especially if you are traveling for a longer time.
Pro tips:
Ask a trusted friend or family member to drop by every now and then.
Be careful what you post. Unscrupulous people could see your travel posts and realize your home is sitting there empty. If you absolutely can't live without 'graming daily, check your privacy settings so your posts are not too public.
Tip No. 3: Double-check the vehicles you will be traveling on
Check up on the condition of every vehicle you will be taking on your trip.
If you're going on a holiday road trip, make sure your vehicle is roadworthy. Schedule an appointment with your mechanic to make sure that the BLOWBAGETS—brakes, lights, oil, water, battery, air, gas, engine, tires, and yourself—are in good shape. Don't forget to include some first-aid kits, jumper cables, and other important items on hand.
Fuel up a day before. Also, be sure to pack a map and set your destination on your GPS app for easy navigation.
As much as possible, drive with a "co-pilot.." You can review the route together and plan to avoid getting lost. Have ready to eat snacks to fuel up your stomachs during the trip.
If you're leaving on a plane, make sure you know the terminals and check-in times by heart. Check on your flight schedule and itinerary several hours before your set to leave. Have your route to the airport planned out. You don't want to be late because you weren't able to get a cab or you got stuck in traffic.
IF you are planning to drive to the airport, leave at least 1 hour ahead because parking spaces fill up quickly during this travel days. You can try reserving a parking spot with a shuttle that will take you to the terminal.
Tip No. 4: Check and double-check your important documents.
Keep all your important travel documents in a safe place. You don't want to be pouring out your bags in search of your passports or your plane tickets.
Have a second copy of all your travel documents and keep them in ANOTHER safe place. That way if you lose one set, there's still another set you can refer to. Have a third copy of all your documents on your phone or other mobile devices.
Tip No. 5: Pack in advance.
Finish packing a day or two before your trip. This is to assure that all the things that you will be needing during your whole travel are already in your suitcase and up for grab.
Try making a checklist of the things that you will need so that you will not waste time searching through your closets or worse, find out that the outfit that you need is still in the laundry.
Tip No. 6: Pack light.
When you go on a travel holiday, bear in mind that it is always better to travel light.
Maximize your luggage space by preparing your day to day outfits. Lay each one out, place it in a compressed bag and label it per day. This will not only save space in your luggage but also save you time searching for day to day outfits.
Your toiletries should be light as well. Buy and bring only items that are travel size. Pack these items in zip-lock plastics to keep them from leaking. Remember, only the 100mL variant is allowed on hand carry luggage.
Prepare a smaller, carry-on bag, for personal essentials like gadgets, books, snacks, power banks, wallets, medicines etc.
Don't fill your bag with outfits you'll end up not wearing. Save the extra space in your luggage for gifts and souvenirs instead. Packing light will also help save your wallet from buying another kilo for excess luggage.
Tip No. 7: Do your research.
Whether you are traveling by land in a car or train, by the sea on a ferry or by air in a plane, every destination during the holidays is jampacked and busy. You want to make sure you're not missing out the must-see places there is.
If you're traveling abroad, research about the culture and traditions being observed in that place. Be confident in interacting with the locals and respect their customs as well as their local dress codes. A nice outfit may be perfect to get a nice photo, but it is important to pay respect to their beliefs.
Tip No. 8: Take different routes and try underrated destinations.
Breaking from the usual and familiar pattern, even if it may take you a few more minutes than your usual travel time like taking a side street with a fresh view is way better than your busy, overcrowded usual main street.
Also, visiting an underrated destination with shorter lines at times can be better than heading to the major tourist spots with all the tourist and long queues.
Tip No. 9: Have fun!
Taking a break from all the stress and going on a vacation shouldn't make you feel guilty at all.  Entertain yourself with worthwhile experiences and don't let them be ruined by small annoyances.
Prepare for the worse but hope for the best. Get yourself savvy with the ins and outs of a place and be vigilant, but never forget to be open to new experiences.
Sources
https://www.brusselsairlines.com/en-be/misc/content/hassle-free-holiday.aspx
https://www.independent.co.uk/travel/news-and-advice/8-tips-for-a-hassle-free-holiday-9659336.html
https://www.menshealth.com/trending-news/a19541386/hassle-free-vacation/
https://www.mybpstation.com/bp-driver-guide/5-travel-tips-hassle-free-holiday-season
http://parkdia.com/4-tips-hassle-free-holiday-travel/
https://www.axa.co.uk/insurance/personal/travel/tips-and-guides/12-tips-for-a-hassle-free-holiday/
https://lifehacker.com/top-10-tips-for-having-a-perfect-stress-free-vacation-1722867267