6 Ways Criminals Will Try To Steal Your Money During The Holidays
2 min read
Stay alert and be extra vigilant this Christmas season.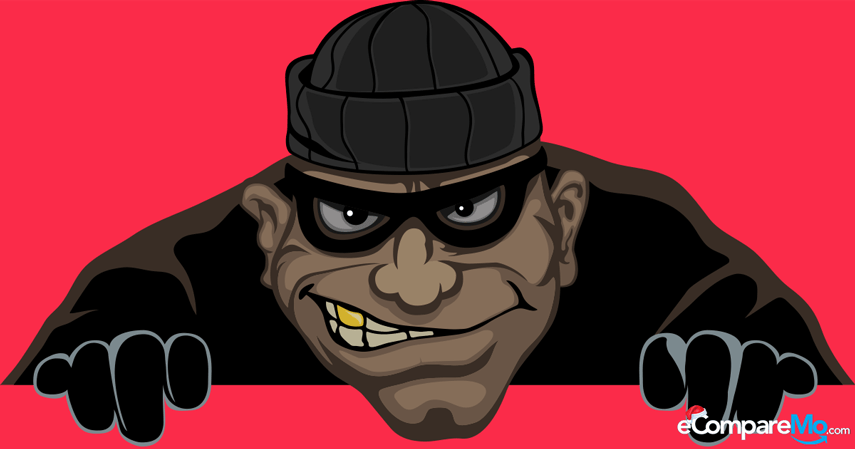 While the government claims there is downward trend in criminal activities, particularly in Metro Manila, because of the "deliberate, programmatic, and sustained approach" that the Philippine National Police has taken, it doesn't talk of zero crime rates at all. High-traffic and therefore high-crime areas include malls and shopping centers in Marikina, Pasig, Mandaluyong, San Juan, Moriones, Ermita, Pasay, Makati, Muntinlupa, Taguig, Masambong, Cubao, Kamuning, and Eastwood. Evil components of society are likely to shop in these places for the day's catch as well—and you could easily be the next victim if you're not too careful.
Here are some of the most common "balance-transferring" modus operandi that lawless elements are trained to do. Learn about their methods and avoid being the next victim.
1. Dura-Dura
The ploy: The gang positions themselves around you and, once in place, one of the members will call your attention, saying you have spit on your hair or clothes. The moment you try to wipe it off, other members slyly take your belongings. Substitutes for spit include ketchup or water with food coloring. Not as gross, but dangerous just the same.
2. Laglag Barya
The ploy: In a crowded place, a member of the gang intentionally drops coins and asks for your help in picking them up. The moment the Good Samaritan in you kicks in, his accomplices take away your valuables and run off.
3. Salisi
The ploy: Criminals suit up to blend in with victims at cafes and posh places, acting like a cultured yuppie or businessman to make you let your guard down. Once you engage in a conversation with your companion or leave your table, the perpetrator takes your bag in one swift motion and casually walks away.
4. Bespren
The ploy: Gang member stands close to you, a busy shopper, and pretends to borrow the item you're checking out to give the shop owner the impression that you're friends. The thief then runs off with the item, leaving you accountable for what your "friend" just did.
5. Tutok-Kalawit
The ploy: Thief wraps his arm around you as you walk on a dark street like you're lovers—yes, the perpetrator could be a man or a woman—as they discreetly point a sharp object on your side while quietly asking for your money and valuables. Tutok Kalawit Version 2.0 involves two thieves accusing you of a "crime" you didn't commit. They ask for your ID for confirmation and run away with your wallet.
6. ATM skimming
The ploy: Organized groups tamper ATM teller card slots with a device that scans and copies the information found on the card. With the help of a hidden camera, they're also able to capture the users' passwords. The crooks will then make copies of your cards and casually withdraw all the cash you have. Note that this doesn't only happen in isolated areas, but also at ATMs inside big malls. For your safety, always check if the machine has been tampered with and cover the keypad whenever you're typing your PIN code. -–Dino Mari Testa