6 Most Expensive Preschools In The Philippines
3 min read
Preschool is a crucial time for your kids to be exposed socially and gain a sense of self by being with their peers in school. It is therefore important to choose which institution to send them early on.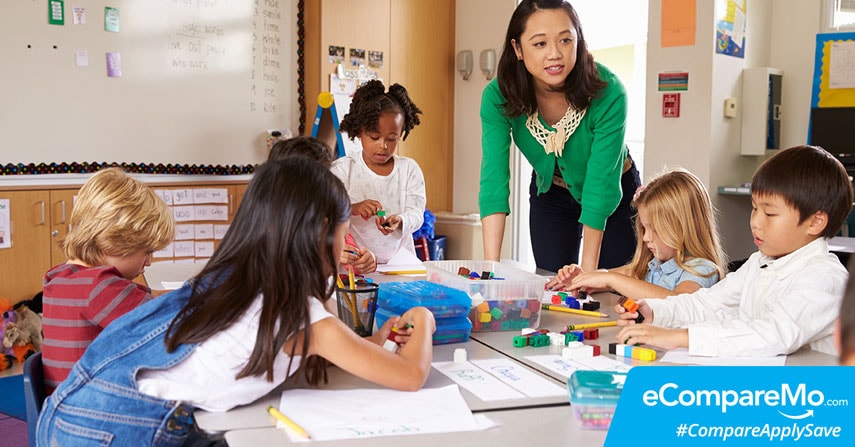 The school is where they will be spending most of childhood, after all. Education aside, it's important that your kid is exposed to a good academic environment.
If you've been looking for good schools to send your kids, here's a list of six prestigious preschools in Metro Manila, ready to provide your kids with quality and progressive type of world-class education.
1. Chinese International School Manila (CIS)
Annual tuition fees
Nursery: P260,000
Pre-Kindergarten/Kindergarten: P280,000
Despite what the name says, this school is not exclusive to Chinese students. CIS is an International Baccalaureate-accredited school for English-speaking students who want to achieve academic excellence in a non-sectarian school with focus on Western and Chinese cultures.
It is expected that students are already proficient in English at their grade level. Admission comes on a first-come first-served basis to ensure the quality of education and number of students that teachers closely cater to.
2. Cambridge Child Development Center
Greenhills; Bonifacio High Street;, Makati; Quezon City

Annual tuition fee: P120,000+
If accessibility is your priority, Cambridge Child Development Center has over six schools around Metro Manila.
The Singapore-based international pre-school accepts full-time preschool classes that start at ages 10 months to six years old.
Their Montessori-type of education teaches kids to be more involved in a learning environment that lets them explore and become more creative.
Some of their programs help promote independence and a sense of responsibility at a very early age, with a group of nurturing and caring staff to take care of them for the entire 10 months in school.
3. The School of Academics And Arts
1157 Chino Roces Ave., Makati City
Annual tuition fees:
3 years old: P87,500
Kinder 1: P95,000
Kinder 2: P112,000
Founded by multi-awarded stage actor and director Audie Gemora, TSAA is one unique progressive school in that it not only promotes academic excellence for its students, it also focuses on nurturing the students' creative talents through their strong arts programs.
You can be sure that your child is surrounded by their talented staff from all types of arts programs—from music, dance, and theater, among others—who will hone your kid's talents early on.
4. British School Manila (BSM)
Annual tuition fees:
Nursery: GBP2,295 plus P218,100
Reception to Year 6: GBP4,590 plus P434,115
BSM's Nursery to Reception levels accept students from ages three to five years old. Their close-knit community ensures that all students are well taken care of. They follow the highest quality of the British curriculum and are IB-accredited.
Their facilities are topnotch, and the student-teacher ratio is kept at a small number. The school encourages children to learn on a more logical and progressive approach, centered on self-discipline in a global environment.
5. International School Manila
Annual tuition fee
Preschool 3 to Preschool 4: $7,310 plus P236,080
Arguably the most well-known international school in the metro, ISM also offers preschool programs for your toddlers.
It has one of the most diverse students, with curricula that promote independent and creative thinkers in each one of them.
6. Brent International School Manila
Brentville Subdivision, Barangay Mamplasan,
Biñan, Laguna, 4024 Philippines
Annual tuition fees:
Nursery: US$3,376 and P154,664
Pre-Kindergarten: US$4,336 and P198,900
Kindergarten: US$8,204 and P376,812
Brent is one of the leading international schools in the Philippines. Located outside of Manila, their campus is much wider, providing a wide and complete array of world-class facilities. Positive reviews from parents also highlight their enrollment process, which is said to be much easier compared to other international schools.
Sources:
http://www.cismanila.org/admissions/page/8/tuition-fees
http://shegathersnomoss.com/?p=2604
http://cambridge.com.ph/bhs/
http://www.philstar.com/health-and-family/2013/04/16/931006/audie-gemoras-new-school-combines-academics-arts