6 Companies Expected To Go Public In 2017
3 min read
This year, the Philippine Stock Exchange (PSE) looks more exciting than ever with a number of companies eyeing initial public offering (IPO). In case you're wondering what companies will make their grand debut in the stock market, we've got you covered.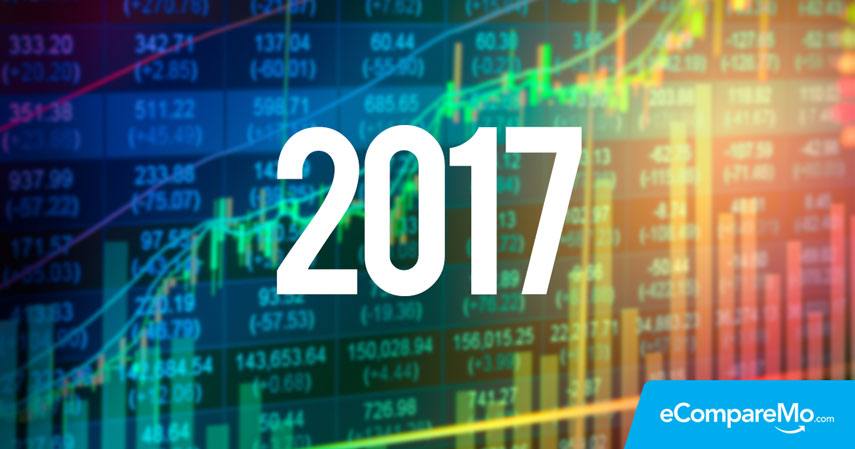 Wilcon Depot
In a bid to become the leading hardware chain in the country, Wilcon Depot Incorporated filed for stock market flotation last November in an attempt to raise P7.9 billion this year. The company will sell up to 1.393 billion shares with an introductory price of P5.68 per share.
According to a report by Rappler, Wilcon is planning to expand "in areas that include Isabela, Tuguegarao, Cabanatuan, Cavite, Lucena, Bicol, Iloilo, Tacloban, Zamboanga, Davao, Tagum, General Santos, and Surigao."
In addition, part of the capital Wilcon will raise from its IPO will be used to pay its obligations from different banks amounting up to P1 billion.
AirAsia
Malaysian low-cost airline mogul Tony Fernandes loves flying people all over Asia, and this has been his ethos behind the budget carrier AirAsia.
Hoping to expand his market share in the burgeoning Philippine tourism market, Fernandes said that he would like to fast-track Philippines AirAsia's IPO to this year, instead of the original plan in 2018.
In an interview with Filipino journalists in Kuala Lumpur, Fernandes mentioned that he's initially planning to raise around $200 million through equity offering.
However, he said that it's better if they company can raise more, which will be used to acquire more Airbus A320neo units to size up its fleet.
SL Agritech
For a country that's totes in love with rice, it's ironic that the Philippines has little to no support for developing new technology for better rice production.
However, SL Agritech Corporation, the biggest producer of hybrid rice seeds in the country, aims to change the game by raising capital this year through its venture in the stock market.
SL Agritech initially planned to float capital in the PSE in 2012, but the idea was shelved by chairman Henry Lim Bob Liong after the Greek economic crisis hit the global market.
According to Reuters, Lim said that the company is planning to sell 25 percent of its stakes to the public for P8 billion to speed up its expansion plans and boost its seed production, farming, milling, and export.
Bermaz Auto Philippines
How do you zoom into the future? Bermaz Auto Philippines Inc., the sole distributor of Mazda vehicles in the Philippines, aims to raise as much as P1.24 billion in the stock market, which is equal to around 155 million primary and secondary shares in the company.
Aiming to offer 15.6 percent of the company's total stock to the public, Bermaz Auto wants to further improve its services to the Philippine market.
A Rappler report notes: "Expected offer period for the company's maiden share offering has been scheduled from March 15 to March 22, while listing date is tentatively March 28."
The capital to be raised by the IPO will go to the construction of a warehouse, body repair and paint facility, training center for automotive repair and services, and additional Mazda showroom and satellite centers.
Pure Energy
While 2016 may be full of grim news, it also provided some positive changes to the world. One of them is the display of stronger support for cleaner and more sustainable energy solutions.
Among the first people who banked on the sustainable energy gig are Dexter Tiu and Eric Roxas, who founded Pure Energy Holdings Corporation in 2013. This year, the duo wants to expand its capital by opening its doors to the public.
According to the documents filed by Pure Energy with the Securities and Exchange Commission (SEC), Pure Energy shoots to raise P1.58 billion by selling 930 million common shares, which is around 15.6 percent of the company's capital stock.
In addition, the IPO will give the energy and water company the option to sell 46.5 million shares. Pure Energy is looking at selling its shares for P1.62 apiece.