4 Ways You're Wasting Money On Your Car Insurance
2 min read
From simple haggling methods to pro-level life hacks, Filipinos will stop at nothing to get anything at the lowest price possible.
This is particularly true—and totally acceptable—when shopping for a car insurance. We all want to find the widest coverage for our beloved rides at the lowest possible cost.
However, some "money-saving" tactics people employ when buying car insurance may do more harm than good. Here, eCompareMo's resident insurance expert Cecilia helps us weed out the bad moves.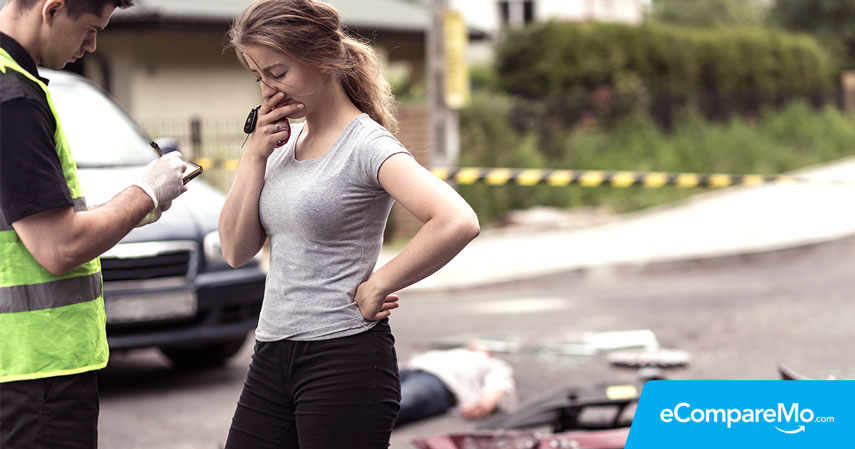 1. Insuring the car after the damage has been done.
Some people think they can play it smart by not declaring previous damages upon getting an insurance policy.
But according to Cecilia, this trick will not work since insurers make it a point to check the car's state before covering it. "Usually, they ask for the pictures of car to ensure there are no previous damages," she says. "In some cases, insurance agents will physically inspect the vehicles themselves to make sure before they even make the contract."
2. Not declaring accessories and other modifications.
Nothing's wrong with spiffing up your vehicle with mods and trimmings here and there. However, insurance companies may charge a bigger premium for accessories since they add value to your car.
Some people think they can cut costs by not declaring the accessories installed in their vehicle. But it's the other way around, as Cecilia says this may backfire in the future.
"When you apply for a car insurance, you are asked to declare additional accessories and modifications to your vehicle," she says. "If you deliberately omit them from the coverage and file for a claim in the future, take note that the damage to these accessories will not be paid for by the insurance company."
3. Getting "cheap offers" without careful evaluation.
Going for the cheapest insurance policy without reading the fine print is never a good idea. "Most car insurance companies offer the same price for the same amount of the sum insured," says Cecilia. "The only time insurers can provide lower rates is when they decide to deduct the annual rate."
While some car companies offer the cheapest rates to clients, others add additional costs for premium services like 24/7 roadside assistance, free towing, transportation allowance in case of car repairs, among others. "You may be paying less for one coverage, but others may give you more bang for your buck because of their value-added services," our in-house expert explains.
4. Not availing of add-ons.
While much more expensive than the mandatory third-party liability insurance, comprehensive insurance comes with the standard coverage for a multitude of incidents, and then some. However, to think of comprehensive car insurance as an all-in-one protection for your vehicle for all types of events may cause disappointment.
"Comprehensive car insurance covers damages that arise from theft, vandalism, fire, riots, man-made disasters, and driver error," Cecilia says. "However, acts of nature such typhoons and earthquakes aren't automatically covered by comprehensive insurance; car owners have to add this to their policy."