5 Things Car Salesmen Don't Want You To Know
3 min read
More and more Filipinos are buying cars, and data from the Chamber of Automotive Manufacturers of the Philippines Inc. (CAMPI) back this up. The industry has posted a 24.6% growth in 2016 sales, and CAMPI attributes this increase to attractive financial programs and popularity of subcompact vehicles.
But before you run to a car dealership with a brown envelope of cash in hand, you may want to read on this primer first.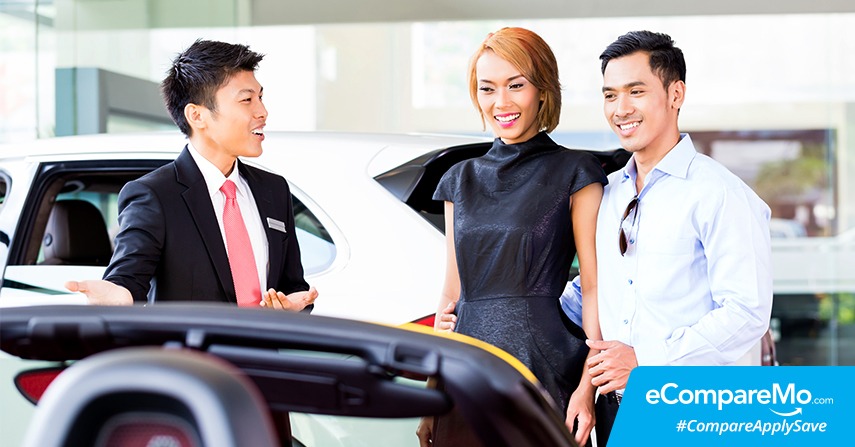 1. You pay more with lower monthlies.
Logic dictates that it's always better if you can pay in cash, but because not a lot of us (make that very few of us) are equipped to go all in on a vehicle purchase, dealers are more than happy to offer you financing schemes. But by paying "less" every month, you are actually paying more.
The longer the installment term you sign up for, the bigger the total sum you owe the loaning facility. And it's not only because of higher interest rates; keep in mind that by the time you're able to pay in full—say, after five years—the car will have greatly depreciated in value.
2. You really don't need those "protective" add-ons.
Rustproofing? Paint protection? Fabric protection? Sound like good deals to pamper your brand-new baby. But know that new vehicles already come with factory rustproofing before they're brought to the dealerships. Availing of the rustproofing package offered by the dealers is just adding another layer of corrosion protection on top of the initial one, at an extra cost. Unless you drive in seawater every day, skip this offer and save the currency for gasoline expenses.
3. They'd rather go for the forest than trees.
Step inside a showroom and car dealers would be eager to give you a "lowest possible" price for a certain model and make. But just when you think you're the best haggler ever, do know that the "lowest possible" price could possibly go so much lower.
Depending on the time of the year—and your negotiating skills—some salespeople would be willing to let go of their commission in favor of the number of vehicles sold by their branch. This is called sacrificing for the greater good. Go for dealerships who like sacrificing for the greater good.
4. Discounts come in many forms.
Not all car dealer secrets are bad. They can give you perks and discounts in ways you don't imagine. Some dealers really offer the lowest price across all dealerships. And most of them offer perks that would cost you more if you get them yourself, such as free Land Transportation Office (LTO) registration. A really good deal, if you ask us. Who wants to squander precious time falling in line at the LTO anyway?
5. Car dealerships are not as lucrative as you think.
You might think that car dealers drive luxury sedans on a daily basis because, you know, perks of the job. But it's actually the other way around. Gene De Jesus, Honda Cars Quezon City Group general manager and COO, told TopGear.com.ph in a 2013 article that a dealership's gross profit is a mere five percent of the car's retail price.
"Deduct the [one percent] sales tax, the sales agent's commission, the LTO registration, the freebies and other incentives, and the net profit dwindles to a paltry sum," the article says. "And don't forget that the dealership still has to pay the salaries of its work force." A dealership's average total commission per vehicle sold? Php6,000. Now why wouldn't they want us to know?