5 Financial Mistakes Pinoy Fresh Grads Make
2 min read
In starting your professional life, the biggest risk is not failing; it's getting too comfortable.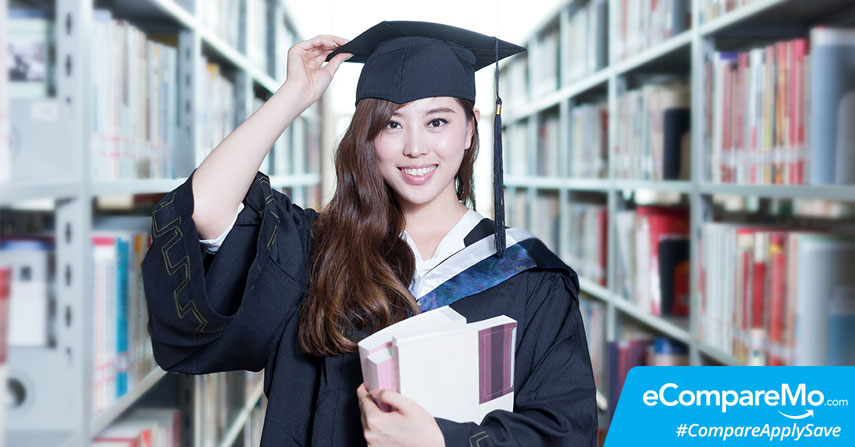 After what seemed like forever, you've finally graduated from college. Surely holding a degree means you're ready to start with the rest of your life.
You're either excited to go on a sabbatical or conquer the corporate world. But most probably, making your own money and spending your earnings are on top of the list. However, the flow of your finances won't be exactly as you've always pictured in your head.
Before you hit rock-bottom, start learning about the realities of life. Below are common money mistakes Filipino graduates tend to commit, and how you can avoid them.
Quick lifestyle inflation
Most fresh grads think that it's but right to get a new smartphone, Netflix subscription, gym membership, a brand-new car, and maybe a condo. You deserve it, sure, but why the rush? Instead of having your debt pile up early in the game, set a timeline for your life goals and start saving up for big-ticket items—like that condo. That smartphone will come much easier once you get on with that budgeting habit.
Saving—but only a little
As per the 2014 Consumer Expectations Survey by the Bangko Sentral ng Pilipinas, Filipinos who save up to 10% of their income decreased to 36.2% from 38%. The thing is, 41% of them save only small amounts. This is rather alarming, as a separate 2015 World Bank survey shows that 23 million Filipino adults run out of money for basic necessities "sometimes" (29%) or "regularly" (26%). "Save a little money each month and at the end of the year you'll be surprised at how little you have," once said Ernest Haskins.
Not knowing what you're worth
It's your job to find out your value, not the company's and definitely not your parents'. Do an in-depth research on the salary range in the industry and job you're applying for before the interview. "It is a composite of three components: your objectively researched value, your individual value, and your future value," says salary expert Jack Chapman. Expecting too much or too little won't do your career any good in the long run. If you are already on the payroll and think you are underpaid, show extra enthusiasm and don't be shy to raise your concern with your supervisor and human resources manager.
Payout extravaganza
Few things will be as memorable in your professional life as receiving your first pay. And nothing will be more regrettable than blowing your paycheck to the hilt just because you believe you deserve a treat for a job well done—each and every time. There's no escaping a paycheck-to-paycheck lifestyle once you get used to it. Beware of this trap.
Not making more money
Money at hand is not only meant for spending on needs and wants. It should be served, not spent. Aside from having a savings account, it is also essential to set aside a portion of your money for emergency funds. But don't stop there. Gear yourself up for financial success by investing your hard-earned money in stocks and mutual funds at an early age—you might regret not doing this in yours 20s later on. –Diana Lyn Balbalosa