20 Social Media Posts About Being Broke That Are Too Painfully Real
1 min read
Nothing hurts more than three weekends before the next payday. If it's any consolation, it's comforting to know you're not alone. Here we've compiled more heartfelt hugot lines about money woes that are too downright relatable, you'll laugh before you even cry.
Best advice: "Swiper, no swiping."

How to be numb?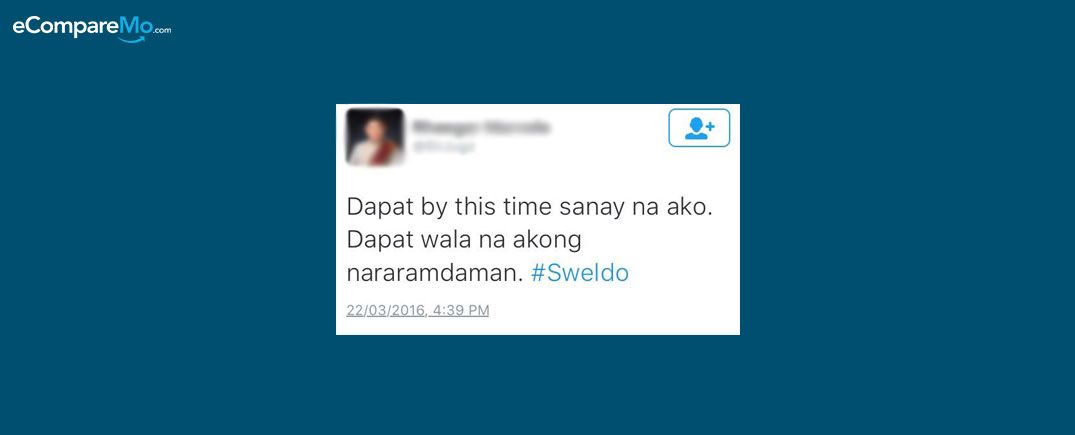 Because the pain of adulting is really not about love.
Sometimes, you just have to let go.
Everybody gets emotional from these monthly splits.
Ang SWELDO parang SIBUYAS
Paghinati hati NAKAKAIYAK…

hahaha #realTalk

— Jhon Paulo (@phaux04) April 8, 2016
#angsakitbes
When you watch a movie and regret it.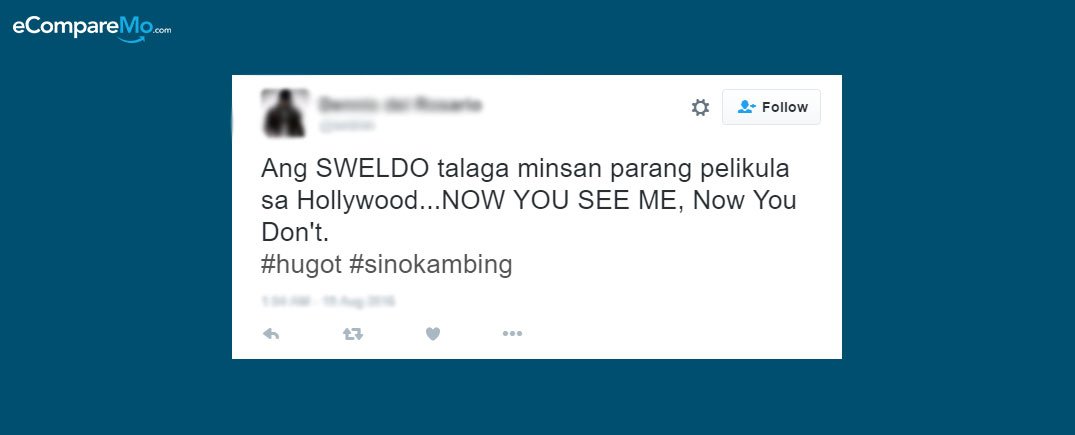 It's bloody painful.
This is gold: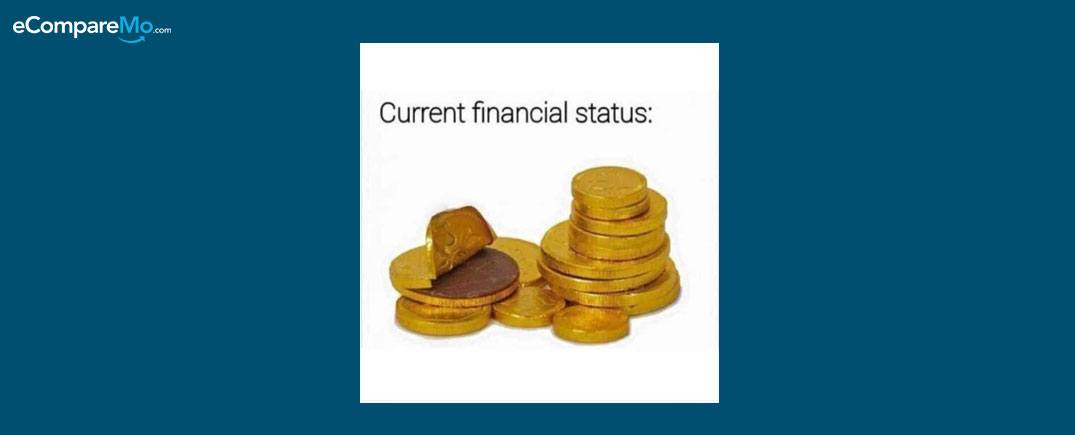 This rhetorical question needs answers though.
The real meaning of "Pak Ganern," explained:
The worst kind of situation to be in.
Saddest ode, realest rhyme.
You have it, I have it.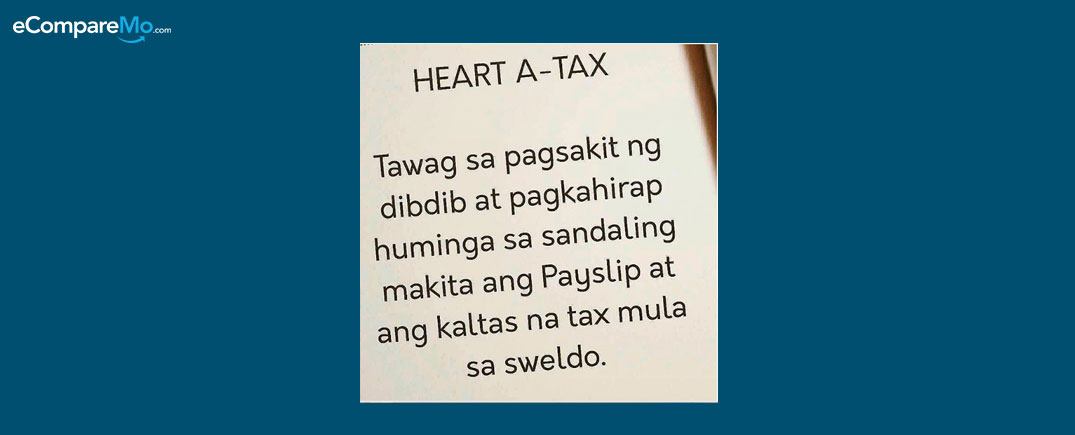 Take the "joy" out of chicken and this is what you get.
Slowly but surely.
When you've been slapped by reality—this hard.
If only being an "Alipin ng Pag-ibig" pays the bills.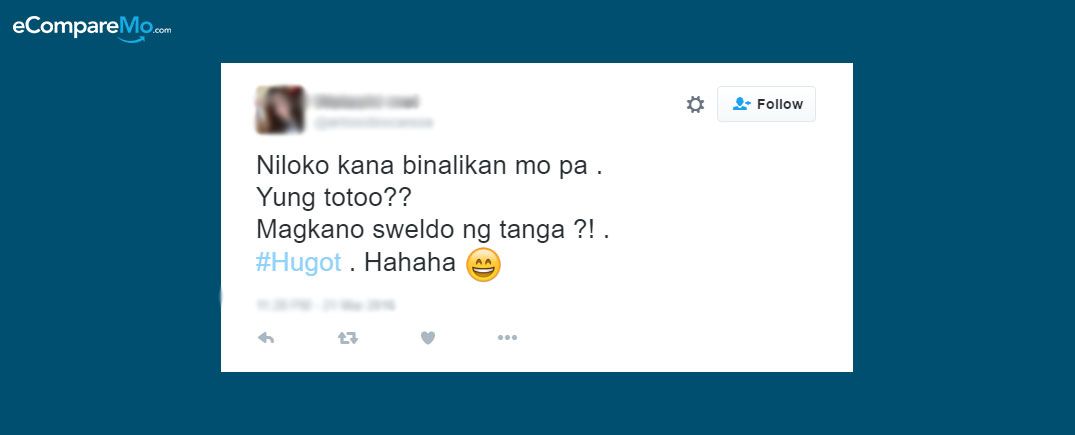 You can't have it all.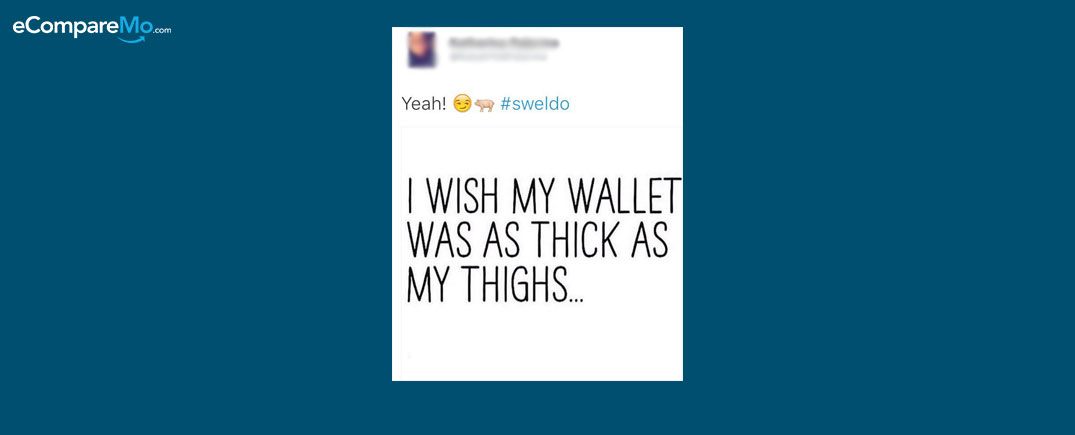 Hopelessly devoted to you.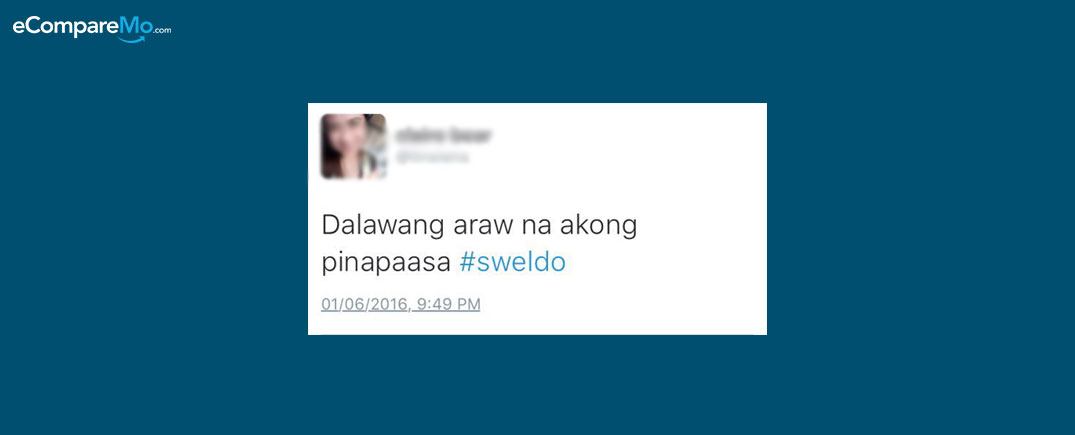 Have your own hugot lines? Share them in the comments.