18 Hilarious Tweets About Driving In Manila
1 min read
Metro Manila takes pride in so many things–our awesome food finds and rich culture, for instance. And while we are fortunate enough that we haven't been subjected to tragic three-day traffic jams, like the one that recently befell Indonesia, much can be said about the traffic here.
These people are saying something on Twitter, things that just might help you alleviate the stress whenever you're stuck in a gridlock.
1. You know what they say: If you can't beat 'em, join 'em.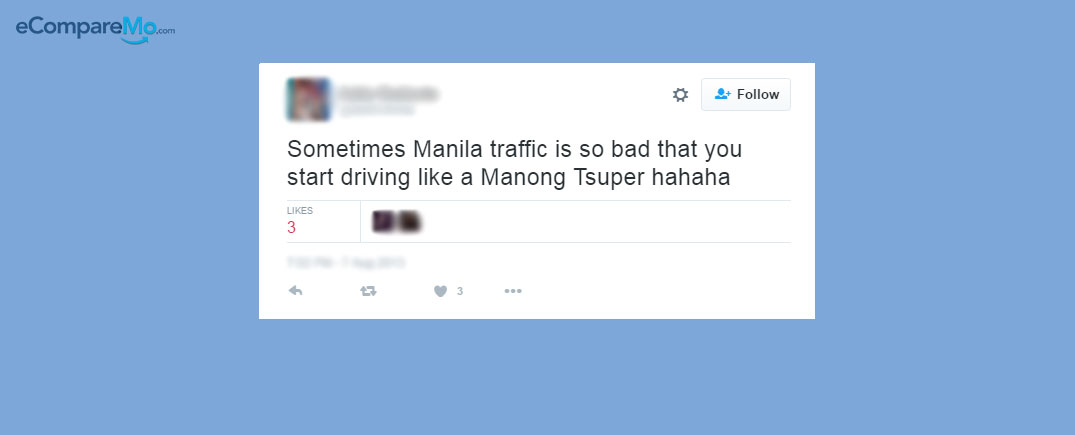 2. Good thing you have a foreignay friend who knows the way so much better than you do.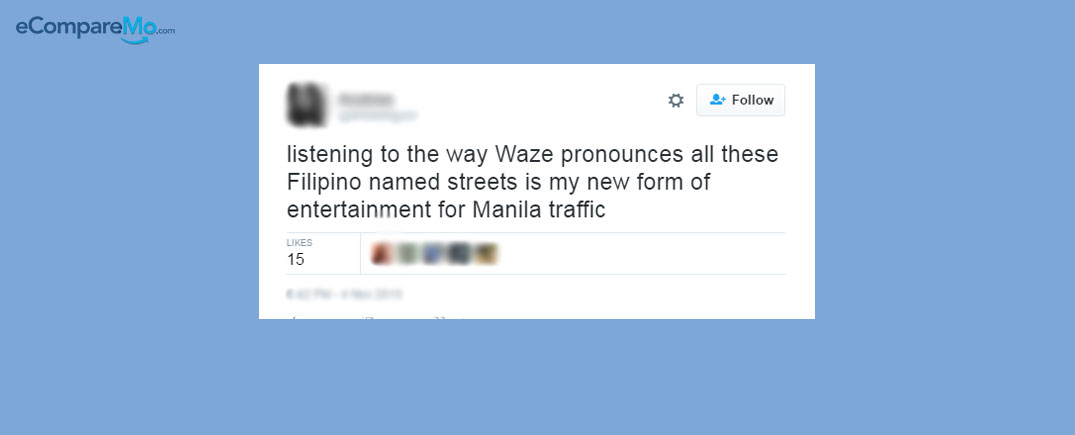 3. The need for amphibious cars has never been more urgent.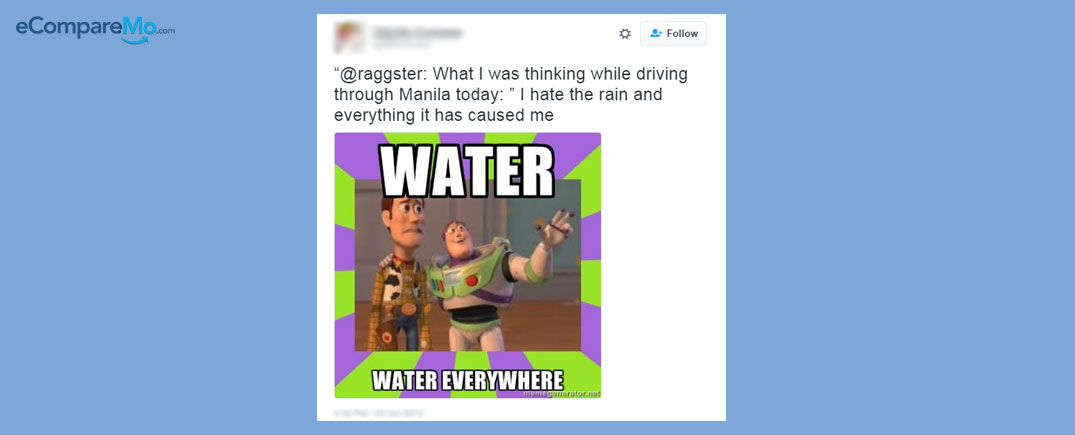 4. Grammar Nazi on the loose.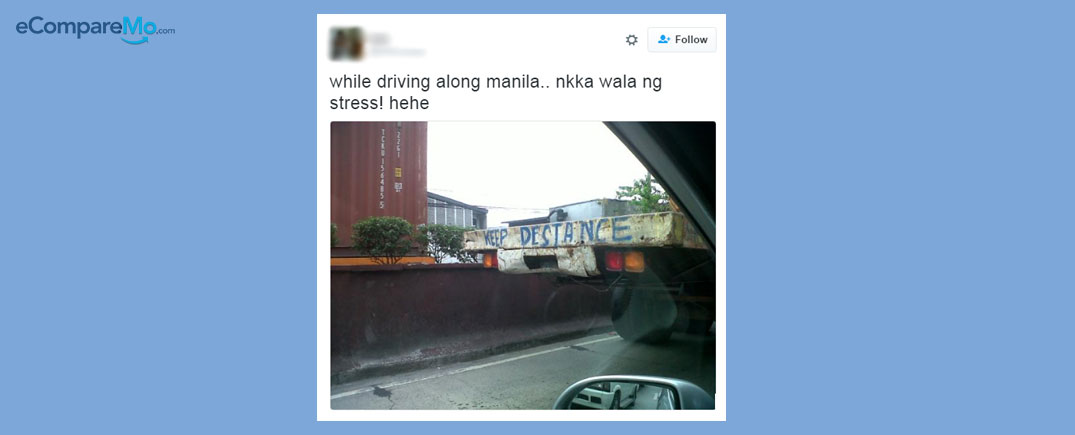 5. Minsan part of your body, minsan necessary evil.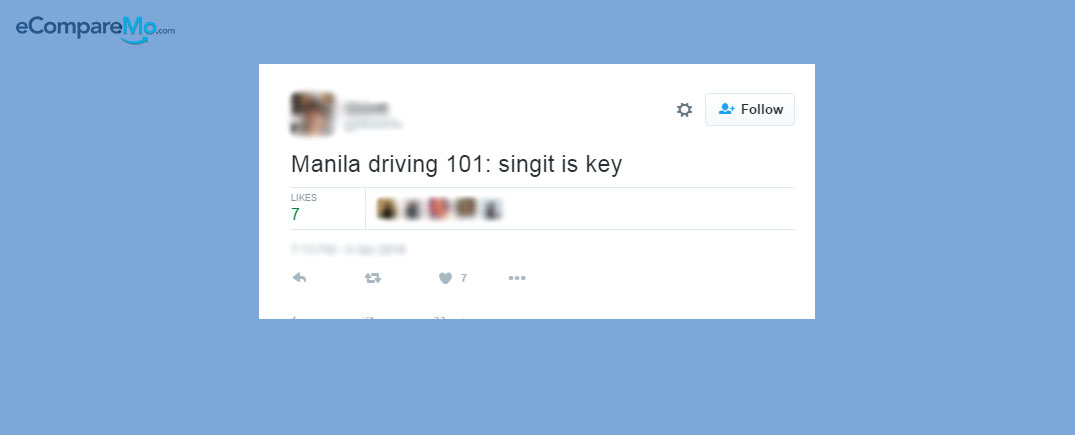 6. When you literally have nowhere to go.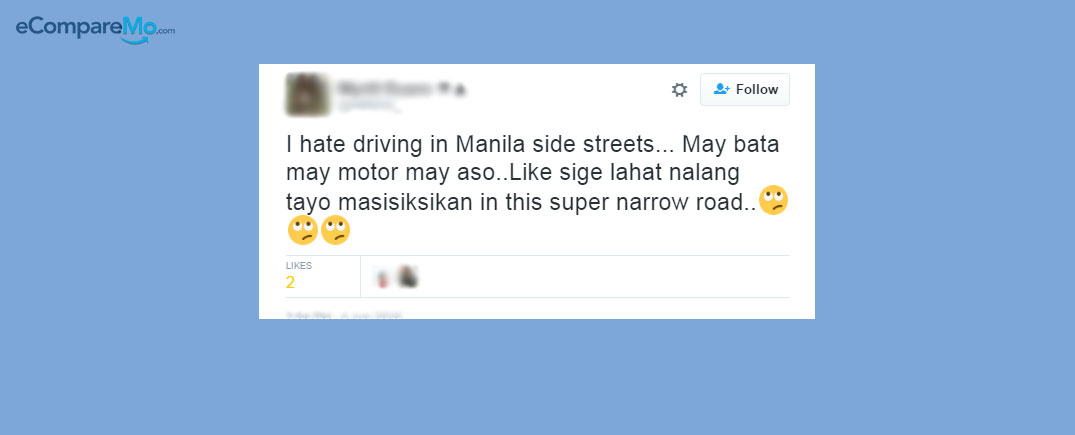 7. All hope is lost in love, but never in traffic.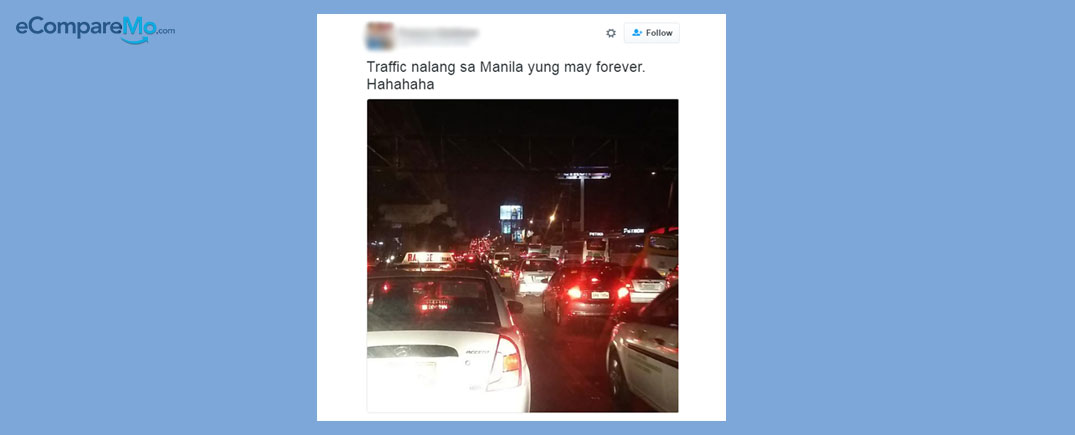 8. When you read MMDA tweets a lot that you start to talk like them.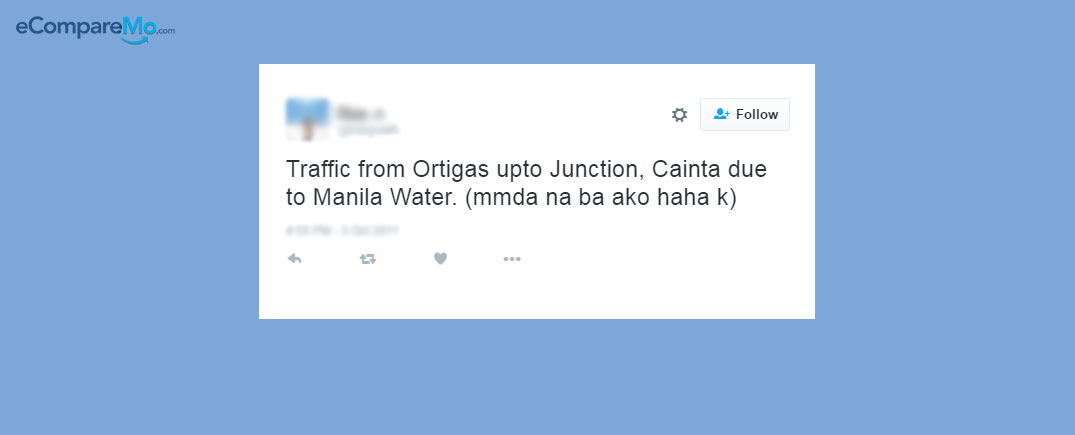 9. Must love dogs.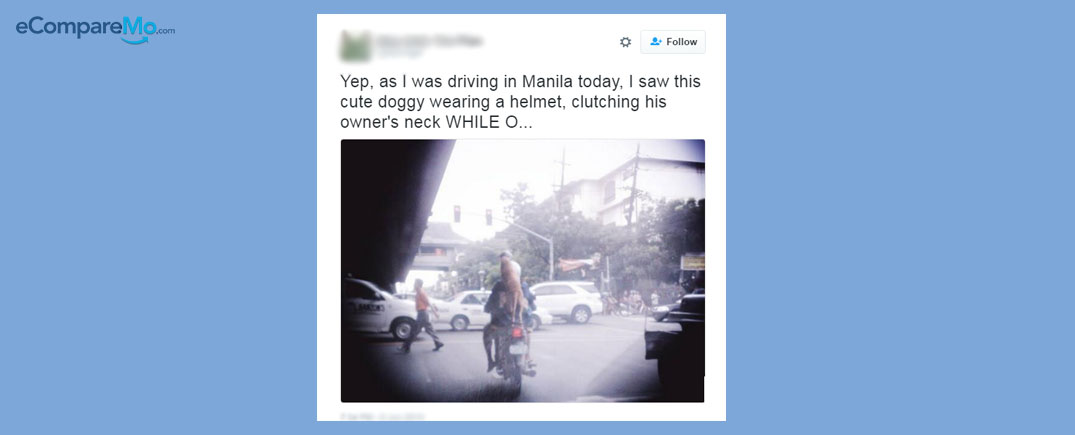 10. 100% accurate.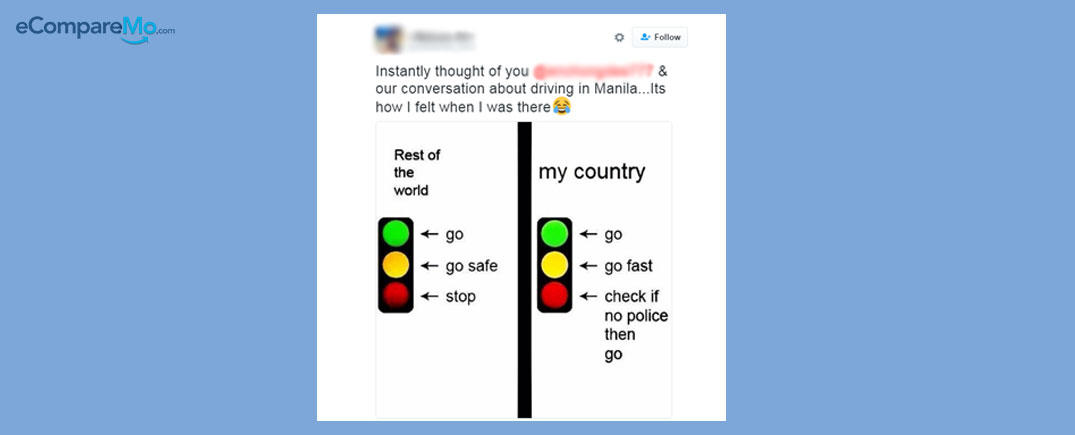 11. "Same here." -Manila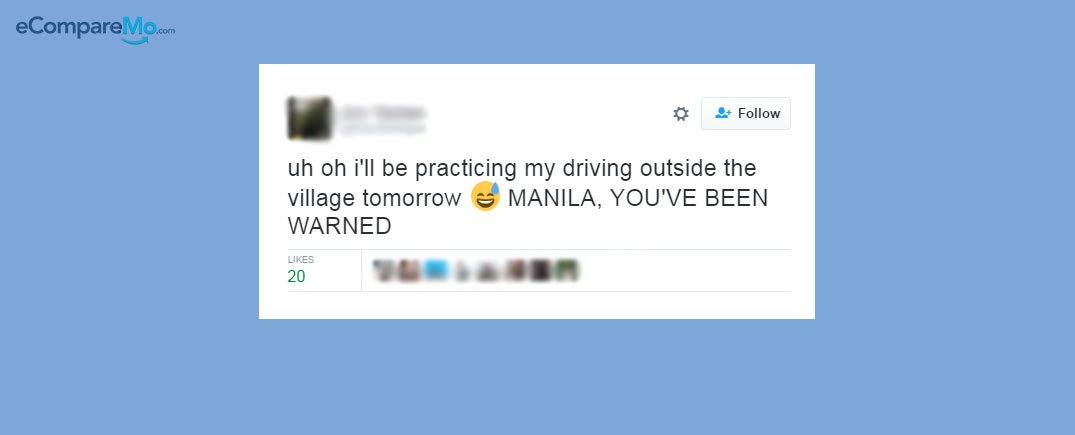 12. Exam day + ghost sighting. What could be scarier?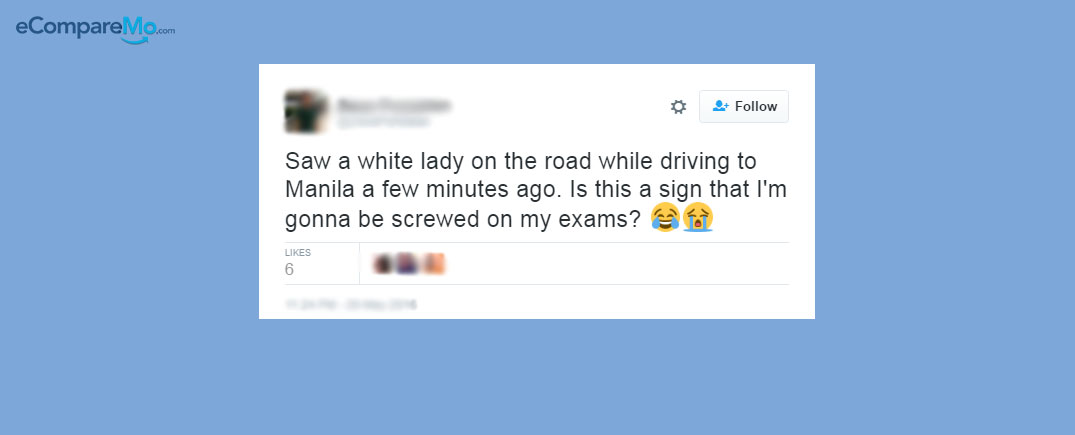 13. Because everyone else's time is more precious than yours.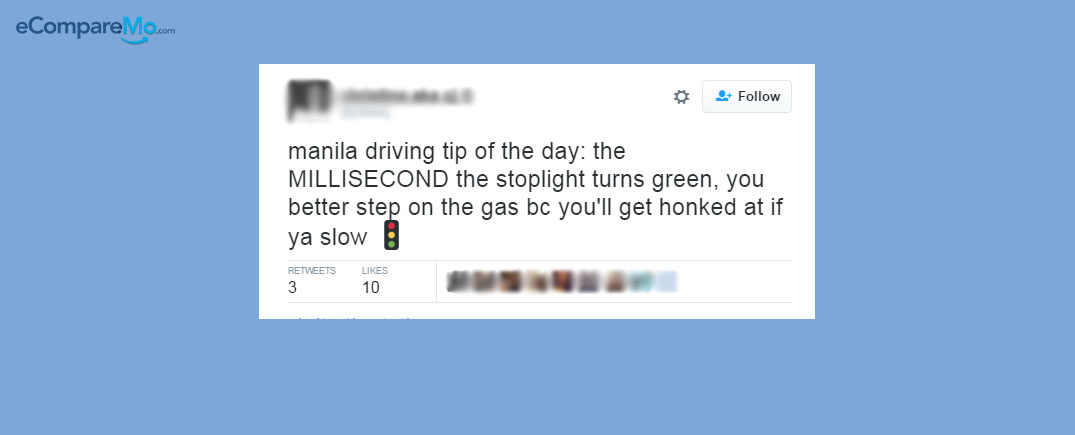 14. My, haven't you both grown!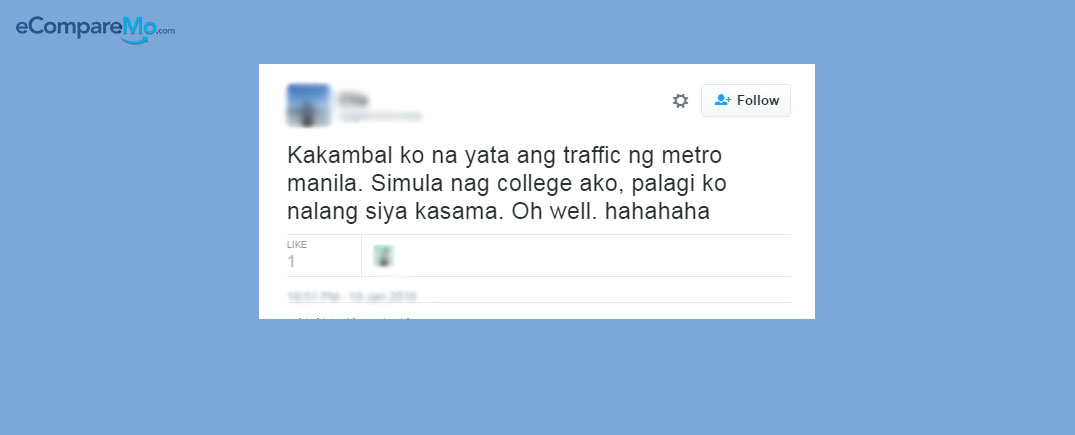 15. Reminder: Always be clear with the directions you give manong driver.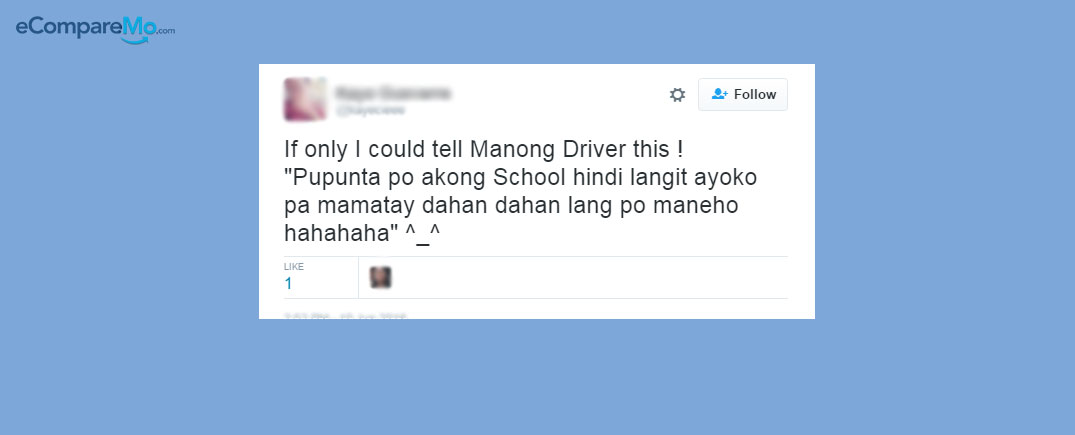 16. Sometimes it's too bad even technology is starting to give up on you.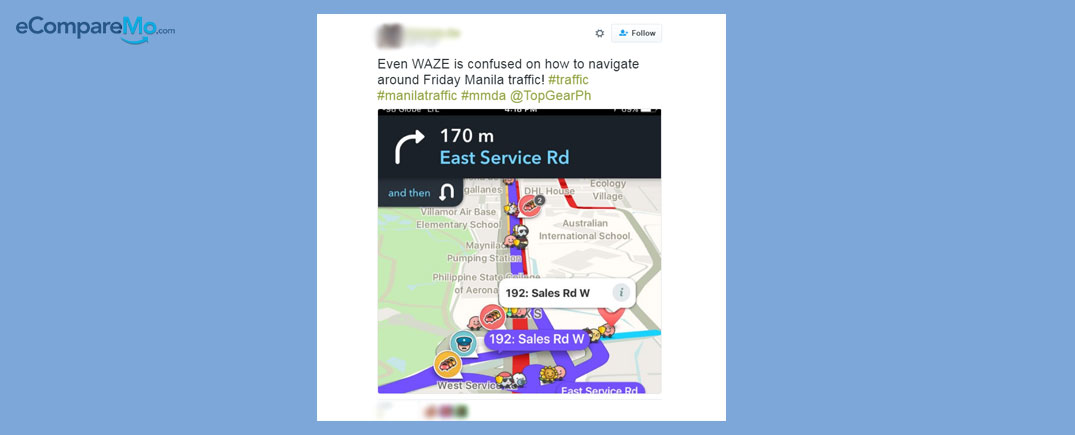 17. Fact.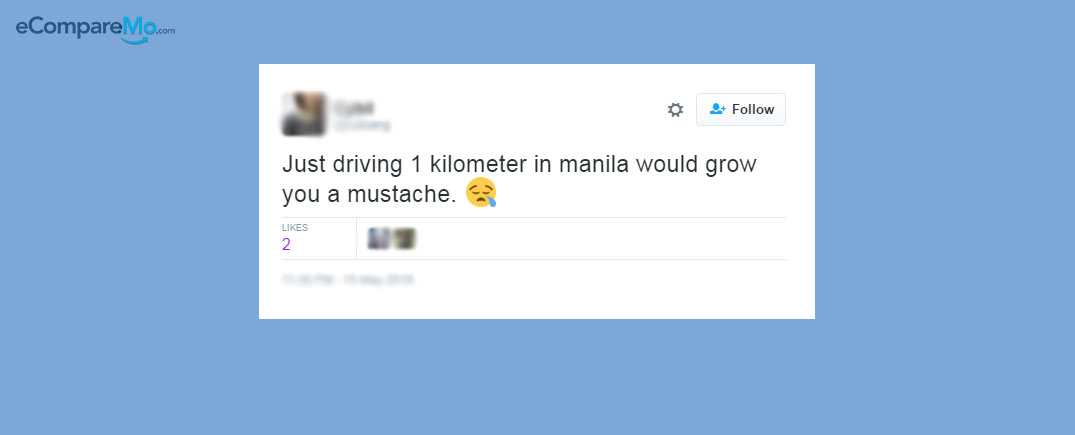 18. If anything, it brings out your creativity.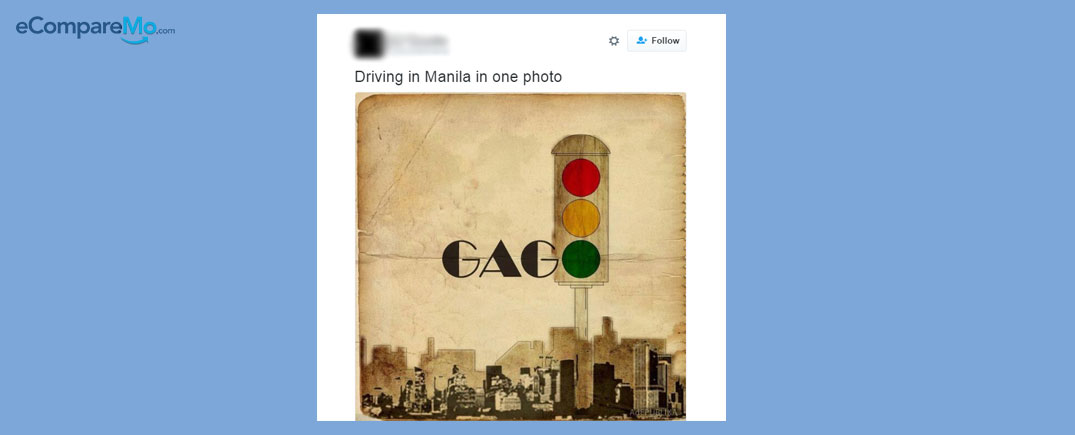 –Diana Lyn Balbalosa
Have something to add to this list? Share it in the comments.