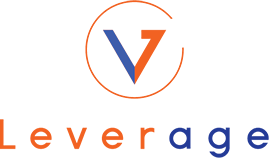 Leverage Loan for Business Owners
Perfect for businesses looking to finance short-term needs whether it's for purchasing new equipment, getting capital for new venture, or covering emergency expenses, Leverage ph offers fast and hassle-free SME loans for business owners to help you achieve your goals. Flexible payment terms of up to 36 months and fastest turn-around time of 5-10 business days. Fulfill your dream business. Start applying today!
eCompareMo lets you compare all the personal loanrates available on the market to help you find the best one for your needs.
Product Overview
| | |
| --- | --- |
| Product Name: | Leverage Loan for Business Owners |
| Remarks: | Loan for Business Owners |
| Minimum Amount of Loan: | PHP30,000.00 |
| Maximum Amount of Loan: | PHP500,000.00 |
| Minimum Loan Tenure: | 12 months |
| Maximum Loan Tenure: | 12 months |
| Payment Options: | Post Dated Checks |
Eligibility and Requirements
| | |
| --- | --- |
| Age Range of Borrower: | 21-65 years old |
| Minimum Annual Income: | PHP360,000.00 |
| Income Requirement Remarks: | Apply for as low as PHP30,000.00 monthly income |
| Employment / Work Status: | Permanent Employee for 0 year / 0 year Business Operations for Self-employed / 0 year of Practice for Professionals / Government Employee for 0 year |
| Borrower has to have Credit Card: | NO |
| Guarantor Required: | |
| Collateral Required: | |
| Other Requirements: | |
| Need to Open Linked Bank Account: | NO |
Application and Approval
| | |
| --- | --- |
| Application Channel: | |
| Approval Duration: | 5 to 7 days |
| Approval Duration Remarks: | |
Fees and Charges/Penalties
| | |
| --- | --- |
| Loan Processing and Dispersal Fees: | |
| Early Repayment Penalty: | |
| Late Payment Penalty: | |
Interest Rates Offered
| Product Name: | Interest Rate | Effective Interest Rate | Interest Type |
| --- | --- | --- | --- |
| Loan for Business Owners | 3.50% | | Monthly Add-On Rate |
---