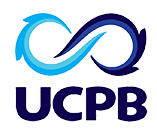 United Coconut Planters Bank
United Coconut Planters Bank, more popularly known as UCPB, is one of the largest banks in the Philippines. From its name, the bank is built to serve and provide financial products and services to coconut farmers, but also serves a huge range of clients. Established in 1963, UCPB is the first private bank to become a universal bank, getting its extended commercial license in 1981.
UCPB is also one of the first banks to introduce the ATM service in the late 1980s. Since then, they continue to deliver a full range of innovative banking services. Their products consist of Loans (Auto Loan, Home Loan, Business Loans, and Personal Loan), to Deposits (Time Deposits and Savings Accounts including foreign currency deposits) among others.
Their multi-channel service delivery networks all over the Philippines continue to provide excellent customer-centric products and services to their ever-growing clients. UCPB banks and ATMs can be accessed anywhere in the country and support banking services 24/7.