How Travel Insurance Works
Most of us are excited by the notion of traveling abroad that we obsess over every detail. But be honest: in all of your travels, when have you thought of travel insurance first?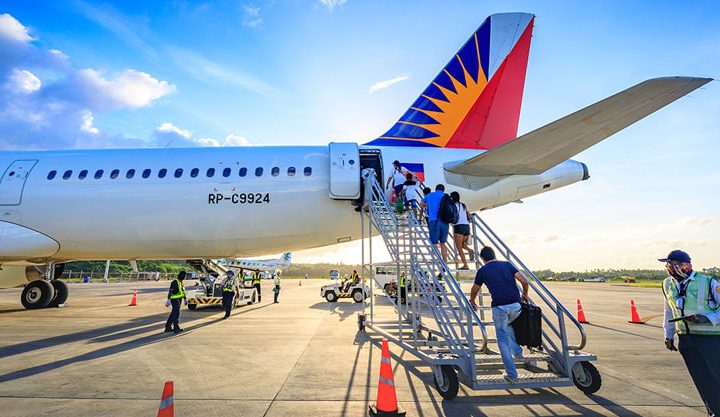 We go so far as making detailed travel itineraries. We make it a point to be at the airport hours early so we don't miss our flights. We take extra precautionary measures while on the road. Yet people, especially, first-time travelers, sometimes completely forget about travel insurance.
What is travel insurance and why is it needed?
Planning is always good, but you can't leave it all to fate. Some travel emergencies just can't be avoided. And this is when travel insurance comes through.
Most Filipinos find travel insurance unnecessary unless, of course, they're applying for a Schengen Visa. It may also be due to a lack of information regarding its importance and affordability.
You may be asking, "Is travel insurance necessary?" The short answer is yes. And contrary to popular belief, there are very affordable travel insurance plans whether you're going on a domestic trip or abroad.
Why is travel insurance important?
Travel Insurance is still necessary because aside from covering medical emergencies, it also gives you monetary compensation for covered losses or inconvenience on your trip.
Seasoned, risk-averse travelers may opt for cheaper premiums, which provide financial reimbursements for basic policies.
Reimbursements include, but are not limited to:
Lost, stolen, or delayed baggage
Prepaid costs in the event of trip cancellation
Accidents while in transit
Lost or stolen passports or Visas
Emergency evacuation
Medical or dental emergencies
Damaged baggage or damaged/stolen rental vehicle
Travel assistance is also provided, which include, but are not limited to:
Hospital assistance
Medical repatriation
Referrals to legal, medical, and dental assistance
Emergency travel arrangements
Coverage varies for each travel insurance company. If you need to cover preexisting conditions, you will need to pay a higher premium. Here are some of the things you need to check in finding the best travel insurance deals.
Travel insurance coverage explained
The coverage of travel insurance is not only limited to medical treatment, but also cancellation costs, which may come in handy when you miss your flight. It also covers airport delays, lost or delayed luggage, trip termination, and emergency assistance.
Some possible scenarios include:
Missed flight for a non-refundable/non-rebookable promo fare.
Flight delay or termination in the event that your airline can't accommodate your flight—either for a few hours or moved to another day, due to (a) bad weather, or (b) strikes, air traffic congestion, or other unforeseen events, all without prior notice (sound familiar?).
Lost luggage, or misplaced, and was mistakenly transported to another flight
Medical assistance in case of an emergency
Hotel accommodation for Scenario No. 2
You still need travel insurance even if:
You're a risk-averse type of traveler.
You have an existing medical insurance which is enough to cover all medical expenses while you're away.
Where can I get travel insurance fast, easy, and suitable to my budget?
There are a handful of providers catering to domestic and international trips in the Philippines. To make sure that you get reliable, low-cost travel insurance, or one that fits your budget and preferred coverage, eCompareMo highly recommends PGA Sompo's TravelJOY.
PGA Sompo TravelJOY: travel insurance for every budget and every destination.
PGA Sompo's TravelJOY extends travel insurance coverage to all types of compensation for any losses due to unwanted incidents. The insured need not worry about medical expenses, trip cancellation, baggage/flight delay, loss of personal money/travel documents, and evacuation/repatriation to name a few. You can travel without worries with TravelJOY!
Plan ahead with travel insurance from PGA Sompo TravelJOY. They have a three-tiered plan that fits any budget.
Key Features:
Convenient – With online application through eCompareMo, getting your travel insurance is fast, easy, and can be done right in the comfort and safety of your own home.
Hassle-free claims – When it comes to claims, PGA Sompo TravelJOY continues to make your experience hassle-free with an online claims filing. Settle every claim fairly and quickly so you can get back on tracks as soon as possible. TravelJOY will take care of your hospitalization and cover emergency treatment.
Schengen Visa Accredited – Travelling to Europe? Then get your travel insurance for Schengen visa with TravelJOY. It is Schengen accredited and approved.
Key Benefits:
Medical expense
Evacuation and Repatriation
Repatriation of Mortal Remains
Personal accident
Personal & Liability
Trip cancelation/curtailment
Rescuers Expense Indemnity
Baggage delay
Baggage & personal effect liability
Flight delay
Loss of personal money extension
Loss of travel documents
Strikes & Hijacking
Eligibility
All trips must commence and terminate in the Philippines.
Age eligibity is from 1 month old up to 75 years old (maximum insured age).
Filipinos travelling as fare-paying passenger on a commercial scheduled flight outside of the Philippines and Foreigners officially residing in the Philippines at the time of purchase of policy, who want to travel as fare-paying passenger on a commercial scheduled flight outside of the Philippines to a third-party country are eligible for cover.
The maximum duration of a single trip should be 365 days.
Family package is only up to 4 members only.
For married couple, members shall include Insured and spouse (up to 75 years old) and two dependent children (up to 21 years old)
For single parent, members shall include Insured (up to 75 years old) and three dependent children (up to 21 years old)
Going overseas? Make the most out of your travel without carrying a suitcase of worry. Get your travel insurance here at eCompareMo and PGA Sompo TravelJOY.