By Air, Sea, or Land: How Travel Insurance Gives You Peace of Mind
Are you planning to finally take yourself on an out-of-town vacation this year? At long last! But before anything else, make sure to plan it in a safe and smart way; and the easiest way to do that is by buying insurance to protect yourself.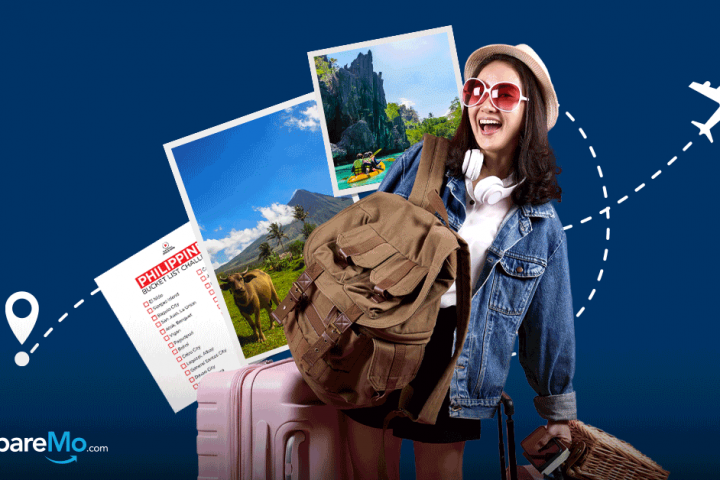 After being stuck at home for the past year (almost two, even) because of the COVID-19 pandemic, you may have been gearing up to take a big trip this year. And given that many countries are finally opening their doors to tourists, the timing may seem perfect for your well-deserved getaway.

Planning is always good and exciting, however, you should not leave it all to fate. In the current situation of the world, you have to plan smartly. Travel emergencies can't be avoided especially with COVID-19 continuing to linger just around the corner. As such, you will need a safety net. This is where the importance of having travel insurance comes in.

You may have been shaking your head in disapproval upon hearing the word 'insurance' but don't say 'no' just yet. Contrary to popular belief, travel insurance doesn't always have to take up most of your budget. There are many affordable yet decent travel insurance plans available whether you're going on a domestic trip or abroad.

However, not all travel insurance plans cover COVID-related problems. If you're planning an overseas trip, you'll want to look for an insurance plan that contains compensation for virus-related trip cancellations and other medical expenses. But before you go on and look for the insurance fit for your kind of travel, it's best to know why you should actually need to apply for one. Listen up, traveler. Here, we list down the importance of travel insurance amid the risk of a global pandemic:
Get financial assistance for the unexpected with travel insurance
First and foremost, travel insurance covers claims for personal liability. Unpredictability and surprises make an adventure exciting for the most part but it is not the case all the time. The same reasons could cause potential danger to you and your family. So, whether you're in an unfamiliar country or at home, getting the right travel insurance for your needs will give you greater peace of mind.
Personal liability coverage basically means financial protection against any kind of damages. It allows you to recoup your losses against any unforeseen events and situations. Say, for example, something bad happens and you have been involved in an incident and found legally responsible for someone else's injury or damage to their property, travel insurance can cover you.
Travel insurance provides beyond financial relief
With the right travel insurance, you won't have to worry too much during your trips around the world, even in a foreign country. Insurance offers dependable services where you can call any time, from anywhere, and get assistance promptly. From changing plans or hotel reservations to finding a doctor for emergency situations; getting in touch with the nearest embassy, and travel planning services, your insurance will be with you every step of the way.
Take note that the amount of coverage may vary for each travel insurance company. If perhaps you need to cover preexisting conditions, you may have to pay a higher premium. Also, make it a habit to read plan coverages to avoid future problems.
Travel insurance covers medical emergencies
Among the aforementioned concerns, this may probably be one of the most essential. Regardless of whether you are traveling locally or going on an international trip, the risk of getting exposed to different health and safety risks is high, especially due to the pandemic. Availment of travel insurance, not just for you but also for your family, will give you the benefit to access treatments during your travel if ever specific physical injuries or health maintenance procedures cause you to seek immediate medical care.
Receive just compensation and reimbursements with comprehensive travel insurance
Aside from covering medical emergencies, travel insurance also gives you monetary compensation for covered losses or any other inconvenience on your trip. For instance, if your luggage is stolen, lost, or damaged overseas, you will probably end up significantly out of pocket—and if you don't have travel insurance, you alone will be responsible for that misfortune.
Fortunately, if you take out the right coverage, you can be reimbursed for your losses and expenses, which means you won't lose money due to an airline or hotel blunder, or any sudden misadventure that is beyond your control.
Travel insurance also provides for worst-case scenarios
Another reason why travel insurance is essential is that even in the worst-case scenario, it will provide you the peace of mind you need, both for yourself and your family. Nothing in life ever prepares us for death, but insurance can somehow aid in the aftermath. God forbid you contracted COVID-19 or another illness or injury during your vacation, and death ensues requiring your body to be repatriated back home, travel insurance can help cover all costs required in transporting your remains back home.
The odds are right, life is short and we only got one chance to live it, and then it's over in a blink of an eye. Make sure to not spend the days and nights confined in the four corners of your room, drowning in responsibilities. Go out and experience what the world has to offer before it's too late. Remember that we all deserve a break for all the hard work we have been putting out and that includes you. But above all else, you deserve security should you decide to take on that once-in-a-lifetime adventure.
Final word
With the evolving coronavirus situation, things might continue to remain exceptionally unpredictable in the future, increasing the need and importance of insurance for travel purposes. Make certain to have one in your luggage along with other travel essentials ready before you take off.
Lucky for you, you can apply for travel insurance online now. Unlike in ancient times where you had to go out and brave the traffic and other inconveniences, now you can do everything with just a click away, from the comfort of your home. Do your research and canvas for the best travel insurance plan, select one that fits your need, complete your requirements and submit online, then you can go on with your day as per usual.
Easy, right? Now get yourself insured before booking that flight. Have a safe trip!