Why You Should Get A Credit Card With No Annual Fee
1 min read
When shopping around for a credit card that will suit your lifestyle, it's important you look into the different rewards and perks that your card can get you. One great perk to look for is whether or not there is the option to waive the annual fee.
An annual fee is an extra charge that the credit card company asks from their clients that they pay, you guessed it…annually or once a year. The reason banks impose an annual fee is, the amount they collect this way can be used to offset the rewards and perks they give to their cardholders.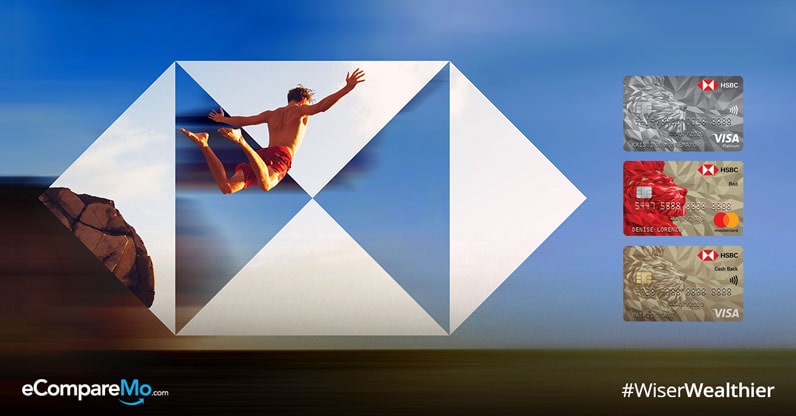 While a credit card that is loaded with reward points, discounts, and freebies is very attractive, the downside can be that the annual fee might be higher then a less loaded credit card. So, you need to weigh the benefits of the rewards a card gives against the annual fee they might charge.
If, for example, you're just looking for a supplementary card or don't plan to use your card often, you might not get the full benefit of a reward points earing card and end up saddled with a big annual fee anyway. If that's the case, maybe you should look for another type of card.
HSBC Credit Cards are often loaded with rewards and perks, and as such, charge an annual fee. And now they have a great program that enables their clients to waive their annual fee for life.
The Free Annual Fee for Life Online Acquisition promo of HSBC Credit cards is open to new credit card applicants for the HSBC Red Mastercard, Gold Cash Back Visa, and Platinum Visa credit cards. Applicants must not have an existing or cancelled HSBC credit card.
All you need to do is apply online for one of those three mentioned HSBC credit cards not later than December 31, 2019.
If your credit card application is approved, you can go on to enjoy all the perks and rewards of your chosen HSBC card secure in the knowledge that you will never have to pay an annual fee.
This benefit is non-transferable and cannot be availed of in conjunction with any other HSBC credit card acquisition promos.
No HSBC Credit Card yet? Apply online today and enjoy freedom from annual fees for life!