What Chinese Astrology Says About Your Finances In 2017
5 min read
January 28, 2017 chimes in the year of the Fire Rooster, said to be a lucky year for many. If you're looking for some inspiration to work on your finances, these Feng Shui predictions will help guide you towards financial improvement this 2017.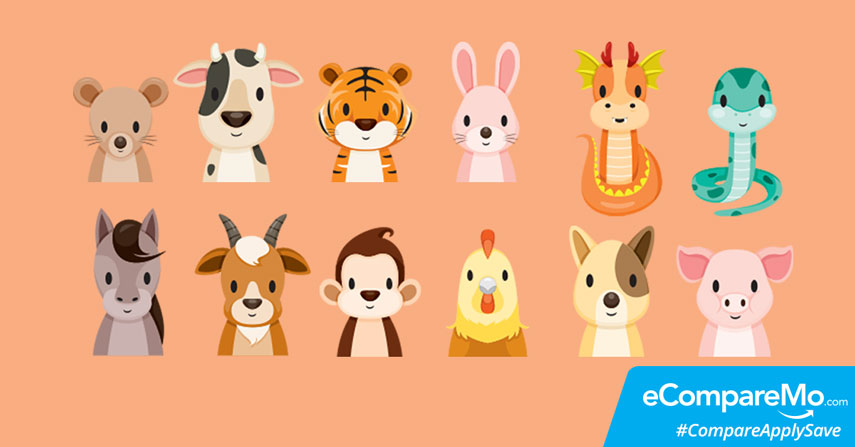 Snake
Inherently lucky and smart with money, you will be provided with the drive to improve your finances in the year of the Rooster. It's a great year to double your efforts on your job, savings, investment, and overall money management.
Settle your outstanding debts early in the year and you'll see your finances progress. Learn to tighten your budget and not let your emotions get in the way of your spending.
Rooster
You will find it easy to see money come in this year. If you haven't taken budgeting to heart, you will have plenty of opportunity to learn how to save better. Start by cutting down the non-essential stuff, and you will see how easy it is to save your hard-earned money.
This is your year, and your efforts and plans in living a comfortable life will bear positive results. You must be conservative in investing or spending your money this year if you want to prosper. Canvass and carefully assess your options prior to making huge investments such as buying a car, house, or applying for a loan.
Dog
Luck is ripe for the taking this year, which calls for double the effort and taking bolder steps in going after things that truly matter to you. Whether it's career change, promotion, or getting a pay raise, don't be afraid to ask for advice and be assertive this year to achieve breakthroughs and improvements. Once you've gotten used to putting in the extra effort, you'll become more stable and balanced in your finances than you've ever been.
This year will also bring in opportunities for extra income. Learn and be inspired from your partner signs Tigers, Rabbits, and Horses with regards to investments and savings.
Pig
You will get all the help and resources in building long-term wealth this year. Tap into your natural curiosity about things you're passionate about, and you'll be able to meet the right people who will be willing to share their expertise with you.
You will have a stable career in 2017. You will be rewarded as long as you continue to develop your skills.
Ox
People of the Ox sign have natural financial talents. You will see the year with ripe opportunities to expand your finances and get into investment. You will also be able to expand your network that will help you develop your skills further.
Use your natural ability in understanding how money works by making careful research and analysis on investment opportunities. In career, you are predicted to have a prosperous career in 2017 as you will easily get along well with your leaders. Opportunities for promotion or a pay raise are ripe for the taking with your smart negotiating skills.
Sheep
2017 will be a year of learning and studying for you especially in money management. You will have a chance to expand your income this year for as long as you remain careful in looking where to put your money.
It's time to work on your spendy nature and set up solid plans on savings. Your creativity will bring new pursuits in earning more cash. Sheep are said to be good with deadlines, which makes you efficient at work and in business. Find some freelance work to increase your income or adopt new financial plans for your short and long-term goals.
Rat
People with the Rat sign are said to be very good with money. You might even have some steady savings by now while others are still struggling to start one. Create some foolproof plans on where you want to grow your money because you're destined to earn more money this year.
Take advantage of good personal relationships as it will help you to stay humble and learn more from your social circle. If you're planning for a career change, weigh it carefully as this may bring more trouble than good this year.
Dragon
You will see an increase in income and promising career opportunities this year. The year of the Rooster will bring you the chance to grow and accumulate money with your intuition and high standards. Counter your impulsive spending habits by being determined to set up stable finances for your future.
Changing jobs may not be the wisest move to do this year. You're encouraged to stay and develop your current career and build better interpersonal relationships with your superiors.
Tiger
Tigers want to be in charge, and it shows in their finances and work. You will be busier this year, from opportunities in making small but smart investments, to doing some freelance work on the side.
Promotion is right around the corner for you this year, so be willing to take on some challenges at work where you can gain more experience as well as the appreciation of your seniors. Tigers with businesses will see favorable opportunities in expansion and business partners.
Rabbit
You love being secure with money, and you can use that by working for more income whether at work or in business. Your efforts will not go unnoticed, and you'll see yourself accumulating good experiences and opportunities to grow your money.
Be careful with your financial ventures this year. It's best to get some expert advice for the right investments and business opportunities. Peace of mind is very important for you, which will prove to be very important in looking for the right avenues to earn more.
Horse
You will have a chance to get lots of improvement with regards to your money-making endeavors. Be ready for a promotion, pay raise, or business expansion. Your close friends will play a huge part in improving your finances. Be open to their advice and the opportunities they have to offer.
Invest in areas you are truly passionate about. This way, you'll be very interested in doing careful research and enjoy the company of the people that will share their insights for money growth and work-life balance.
Monkey
This year calls for you to take a step back from work, and make sure that you're able to manage your finances in a way that will bring security in your future. You will be more open to listening to other people's advice, maybe even hire an expert along the way to help you make solid plans for the future.
Your career will run smoothly this year. If you feel like you've been stagnant in your current job, now is the best time to find better opportunities. You are inherently skilled in anything you put your heart into, so know your worth and find ways to make more money with what you love to do.