Should You Get A VUL Insurance And Investment Plan?
5 min read
For the past years, Variable Universal Life (VUL) insurance has become a buzzword when it comes to term life insurance. Its popularity surged further when a national health emergency was declared amid the COVID-19 pandemic.
For the uninitiated, you may be wondering: What is VUL insurance all about? Why do I hear some people say it's a policy that gives the best of both worlds? Is it really a good investment? Let's have a look.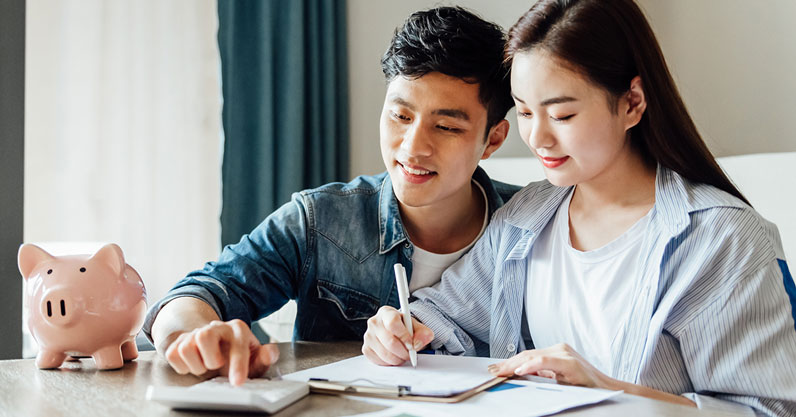 What is a VUL Insurance?
Variable Universal Life or VUL is a permanent insurance policy that enables you to invest the cash component to generate greater returns. It works like a traditional life policy except that it comes with a separate account for investment in the market.
The term "variable" refers to the returns that depend on the incline and decline in the market, thus these returns are not guaranteed year after year. VUL policies have some floor and maximum cap on the returns that the investment gets.
What makes VUL different from term life insurance? A term life insurance has a close-ended coverage, which usually ranges between 20 and 30 years. After this period, you can say goodbye to the funds you paid for the premiums because your insurance is gone and with minimal returns.
VUL, on the other, doesn't expire. You are insured for as long as you keep paying your premiums. Best of all, it also provides benefits while you are alive.
What does VUL cover?
VUL is a two-in-one product that covers financial loss due to inevitable circumstances.
First, it protects your finances from future liabilities brought by your demise. It may also include accidents and grave disease, if you have an additional premium. Second, it helps your money grow through investments. If you have thrived in your life beyond the age of 60, you can utilize your VUL investment returns for your retirement.
Additional premiums mean increasing the coverage of your insurance policy. These riders are:
Critical Illness. A key rider that provides benefits when you are diagnosed with the covered illnesses.
Accidental Death. A provision that gives an additional payment if your death is caused by accident, typically doubling the amount of money.
Hospital Income Benefit. This provides a daily income benefit in the event you get hospitalized and lose your income.
Total Disability Premium Waiver. In case of permanent disability, this rider waives your insurance premium for the unpaid years so you can still get your total benefit.
(Read: The Difference Between PhilHealth, HMOs, And Health Insurance)
Who should get a VUL plan?
Getting a VUL policy is highly recommended for:
Investors who are new to the insurance industry and investing world
Young parents who plan to build an education fund for their children
Entrepreneurs who want to protect their health and assets
Young, healthy individuals who just started being professionals
Those who lack discipline, patience, or time for investing
Benefits of VUL insurance policy
Getting a Variable Universal Life plan entitles you to these following perks:
1. Non-expiring policy
As mentioned above, VUL keeps you insured as long as you pay your premiums. This makes it a better option than term life insurance, which covers you for a limited time only with minimal returns because of limited coverage. An extension may apply but that entails significantly higher premiums.
2. Death Benefit without taxes
Upon your demise, your beneficiaries will receive the death benefits payout and investment returns without the obligation to pay for the estate tax to the government. However, this tax exemption is only for the irrevocable beneficiaries.
On the contrary, if your funds are mainly placed in investments, your earnings will be part of estate obligations when you pass away. Your beneficiaries have to pay the estate tax to claim the proceeds.
3. Additional Health Coverage via riders
As mentioned above, riders are optional benefits you can add to your policy. These provide extra health coverage for accidents and critical illness. Some features also include income protection when you are confined in a hospital or a waiver of your premiums when you are disabled.
4. Earn Higher Investment Returns
The investment portion of VUL is administered by professional fund managers and diversified into an array of assets such as stocks, bonds, and money markets. This is a way to earn higher returns compared to having regular savings or time deposit accounts in the bank.
5. Habitual Savings
For those who find it difficult to stay on track with saving or investing, getting a VUL makes it into a habit. Depending on your schedule of payment, the policy conditions you to set aside a portion of your money on a regular basis. Insurance providers will also remind you about the payments through print or electronic billing and agents will also get in touch with you personally about these matters.
6. Withdrawal of fund value
One of the best features of VUL insurance is liquidity. You can withdraw the cash value of your policy – the investment portion – without applied tax or interest. You can use this fund for medical bills, child's tuition fee, or emergencies.
Disadvantages of VUL insurance
Meanwhile, here are some known drawbacks of VUL:
1. More expensive plan
Because of its wider coverage and benefits, VUL has higher premium. These costs include the charges to pay for the services of the financial advisor and fund manager. It also includes management fees, policy fees, annual fees, among others.
2. Investment Risks
Again, the term "variable" may refer to returns that are not guaranteed. In the world of investment, this occurrence is normal. Markets rise and fall depending on the status of the economy and other factors. There are rare times that policyholders may lose their investment because the cash value is not sufficient anymore for the policy fees. As a result, the policy gets terminated, and that includes all the death and living benefits.
Top VUL insurance providers in the Philippines
Thinking of getting one? In no particular order, these are the top life insurance companies in terms of premium income (updated as of May 2020 with data from the Insurance Commission) that offer VUL:
Allianz PNB Life Insurance, Inc.
BDO Life Assurance Co. Inc.
BPI-Philam Life Assurance Corp., Inc.
Insular Life Assurance Company, Ltd.
Manulife China Life Assurance Corp.
Manulife Philippines
Philippine American Life & Gen. Ins.Co.
Philippine AXA Life Insurance, Corp.
Pru Life Insurance Corp. of U.K.
Sun Life of Canada (Philippines) Inc.
It's always best to buy insurance while you're young and the premium rate is still low. So if you're not sure what to invest in, this guide should help you decide if VUL is indeed right for you.