Uber Vs GrabCar: The Benefits Of Ride-Sharing Services In The Metro
4 min read
Good news for people who are enjoying the benefits of Transport Network Companies (TNC) in the metro, because now, Uber is now accredited by the Land Transportation Franchising and Regulatory Board (LTFRB). Coming after GrabCar which got its accreditation as TNC in July, Uber partners may now file their Application for Franchise for TNVS (Transportation Network Vehicle Service). App-based transport services who failed to register as a TNC will be fined P200,000 for utility vehicles and will be impounded for three months.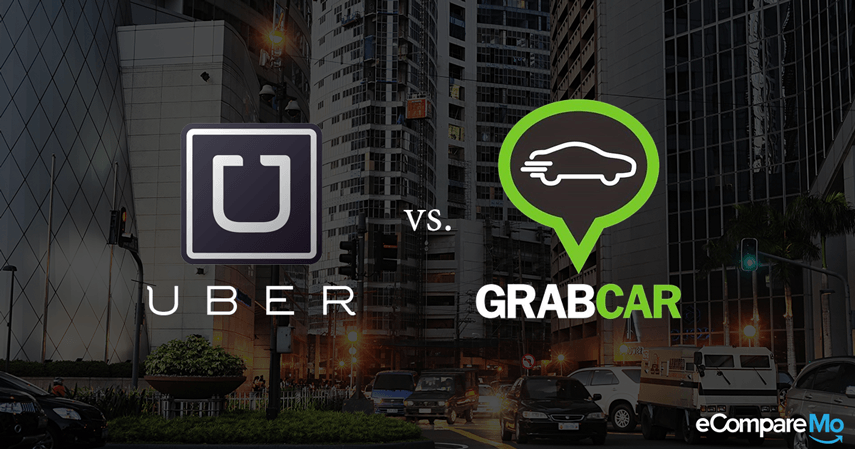 The definition for TNC – the official name for ride-sharing companies, according to LTFRB's Draft Department Order, "is an organization, whether a corporation, partnership, sole proprietor, or other form that provides prearranged transportation services for compensation using an online-enabled application or platform technology to connect passengers with drivers using their personal vehicles." So basically, every online-based ride-sharing vehicles now have to be registered with the Philippine transport authorities.
There are a lot of positive (if not raving) feedback coming from commuters who are already tired of the chaotic transport system of the city. Some problems that commuters have to deal with prior to having TNCs in the country are the following:
Some cab drivers are refusing to accept customers if they deem that the passenger's destination is too far. "Makati to QC? Sorry."
Some cabs are not in good condition, e.g. old car, the weird smell inside the vehicle, AC not working.
Concern about safety. Hold-uppers pretending to be cab drivers, and similar stories of cab drivers who prey upon their passengers by means of sleep-inducing drugs.
Some cab drivers who trick their unsuspecting passengers for paying more by either not using the meter, or it's tampered that the cost of your fare becomes unreasonably bigger than usual.
Now that ride-sharing apps from big companies like Uber and GrabCar have taken the metro, Filipinos are now provided with an innovative and better way of commuting. Sure they may cost much, but if you're stuck somewhere with not a lot of cabs around, just open your ride-sharing app from your smartphone and book a cab with a few taps.
What are the benefits and features of these ride-sharing apps?

TNC, or Ride-sharing, is a service arranging one-time shared rides on very short notice.
Here's a comparison of the leading ride-sharing apps in the city.
Uber vs. GrabTaxi:
Uber  – Exclusively provides ride-sharing services using private cars.
GrabCar – provides ride-sharing services using private cars.
Features and Services
Features and Services

Uber shares the cab and driver information, estimated time of arrival, and lets you track the cab on your screen.
The driver usually sends a text message upon arrival.
Supports electronic payment methods only (credit card/debit card)
Uber cars are fairly new – by Uber rules, cars have to be the model year 2007 or newer to qualify for the service.
Offers split-fare option, with a maximum of four passengers in one vehicle. Each passenger will be charged equally.
Drivers are courteous and considerate of their passengers (even holds the door open for passengers)
Comes with a rating mechanism (from one to five stars) for customer feedback
Comes with promos; from free massage to free rides, even ice cream discounts.
May not be available in popular cities in Metro Manila, as most Uber drivers tend to roam around populous areas like Central Business Districts.

GrabCar provides the information of your booking – driver's name, plate number, phone number, and estimated fare while you can keep track of the cab onscreen.
Supports cash and credit/debit card payments
GrabCar vehicles are new, and must not be older than 3 years. They value cleanliness and make sure that vehicles are in good condition.
Comes with promos and discounts, for instance, the first Php100.00 on your fare is free.
Drivers are more courteous and considerate of their passengers (even holds the door open for passengers)
Comes with a rating mechanism (from one to five stars) for customer feedback
Currently planning to extend GrabCar service to Cebu and Davao.
Available anywhere in Metro Manila.
GrabCar doesn't have a per minute charge, so even if you get stuck in traffic, you won't pay more than the fixed price you initially agreed on.

More information:
More information:
Base fare (regular UberX):

Php40.00
Php2.00 per minute
Php5.70 per kilometer

Base fare (Uber Black):

Php90.00
Php2.10 per minute
Php12.92 per kilometer

Base fare (regular GrabCar):

Base fare (GrabCar+):

Php90.00
Php20.00 per kilometer

Note:
Note:

Uber practices "surge pricing" during peak hours – with fares increasing up to 3x the standard rate.
Some drivers of these private cars may not know most of the destination routes.

GrabCar may apply the "Rush Hour Rate" on peak hours – fares may increase up to 1.5 or twice the standard rate.
Some drivers of these private cars may not know most of the destination routes.
In conclusion, Uber currently offers private cars with cashless payments, while GrabCar accepts cash payments. GrabCar and Uber are alike in that they offer private vehicles to provide chauffeur service to passengers, but only Uber applies a per-minute charge. For availability, GrabCar is more popular because it accepts bookings even outside of populous cities in Metro Manila. Both companies offer promos, discounts, and make sure that every ride is safe, tracked, and convenient, with an option to rate your experience and send feedback. Now that both leading ride-sharing apps are accredited by the LTFRB, and with their growing number of satisfied customers, TNCs are definitely here to stay.