The World's Top-Performing CEOs And What It Takes To Be Like Them
2 min read
Harvard Business Review has just revealed 2016's Top 100 Best-Performing Chief Executive Officers (CEOs) in the World.
Lars Rebien Sorensen (Denmark) from Novo Nordisk takes the top spot, with Martin Sorrell (United Kingdom) of WPP and Pablo Isla (Spain) of Inditex at second and third, respectively.
Adidas' Herbert Hainer (Germany) and Roverto Egydio Setubal of Itau Unibanco (Brazil) have also made it to the top five.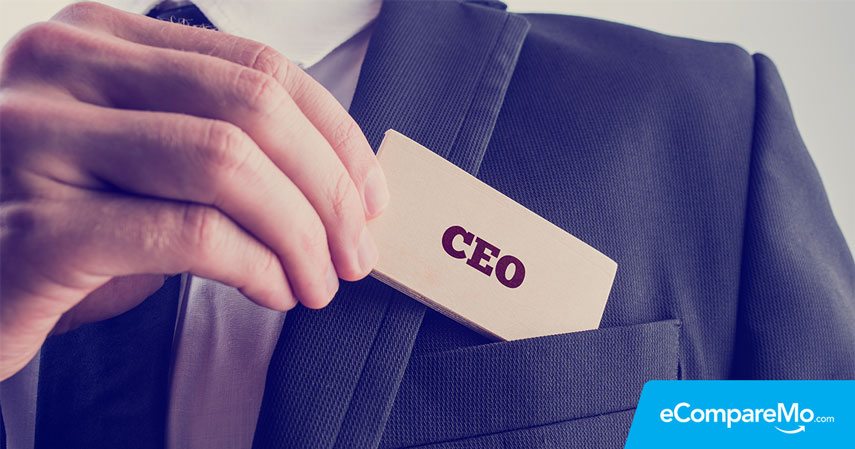 Some patterns in the data gathered by HBS: 16 CEOs head companies that are based outside of their native countries. Twenty-four of them have an MBA degree, while 24 have an engineering degree.
It is also found that the CEOs attained their titles at the age 44, on average, and have been in the office for an average of 17 years.
HBR editor-in-chief Adi Ignatius says having an MBA degree is one of the "two preferred pathways" to being a top-performing CEO. This is because MBA programs instigate methodologies and trends applicable to corporate building.
On the other hand, executive recruiter James Citrin explained that many firms are inclined to hire an outside applicant who earned an engineering degree because they excel in "architectural thinking" and problem solving.
"Engineering is about what works, and it breeds in you an ethos of building things that work—whether it's a machine or a structure or an organization," said HBS dean Nitin Nohria. He added that the discipline "teaches you to try to do things efficiently and eloquently, with reliable outcomes, and with a margin of safety."
While the study projects such patterns from current corporate trends, there is no definite path to becoming a top-performing CEO. You may not have an MBA or an engineering degree; or you may be years away from your 40s. But here are some other common attributes of CEOs around the world that can pave your way to the top of the career ladder.
1. They are loyal.
Management consultant Sarah Dillard and Vanessa Lipschitz found that "the median long stint for women CEO is 23 years spent at a single company in one stretch before becoming the CEO." Taking from a sample of Fortune 500, they found out that the median long stint for men is 15 years.
2. They have overseas experience.
It used to be that going overseas was highly discouraged as it was said to suggest instability and lack of retention. These days, companies are actively seeking candidates with overseas experience. Studies say firms are now recognizing that such candidates can steer growth and offer a potential for the company to go global.
3. They have a Type-A personality.
It was found that top-ranking CEOs are high achievers, with a capability to stay in control. According to Russell Reynolds Associates, they also have a tolerance for risk-taking while exhibiting conservative decision making. They also have the ability to perform effectively in complex environments.
4. They are early birds.
This may seem counter-intuitive—even science says that getting sleep has been linked to increased levels of income, improved cognitive function, and other health benefits. But the University of Education in Heidelberg, Germany, revealed that people who wake up early are more proactive and do well in business. Most CEOs are already up on or before 5 a.m. and start grinding at 6 in the morning.