The One Thing You Should Do When Driving During An Earthquake
2 min read
Earlier this month, a series of earthquakes rocked several parts of the country.
According to the Philippine Institute of Volcanology and Seismology (Phivolcs), the "earthquake swarm" that shook the country on April 4, with a magnitude of 5.5 and 8 with a magnitude 6, was caused by an unnamed fault under the towns of Tingloy and Mabini.
Phivolcs already quelled fears that the tremors—including the magnitude 6 earthquake that hit Lanao a week ago and a 5.8-strong one that jolted Davao—will not cause eruption of volcanoes nor tsunamis.
Still, one can't help but think: Is the "Big One" coming?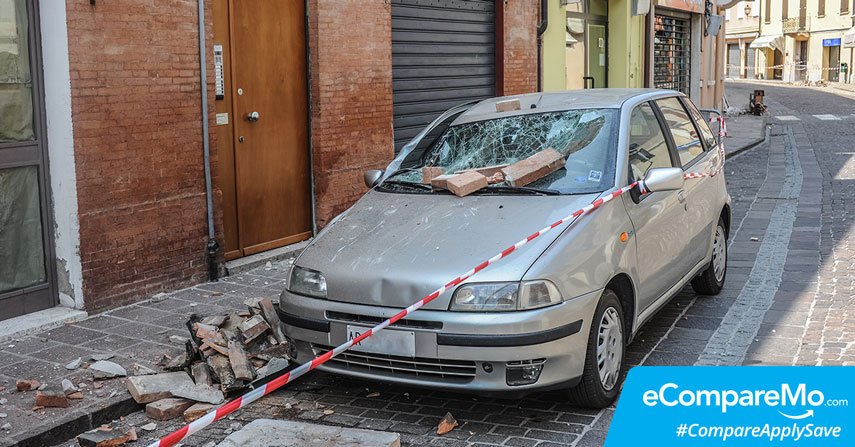 We have shared tips on preparing the household for earthquakes, but what about your vehicle?
What can you do to keep our precious ride safe and secure when the earth starts trembling violently? Is your car insurance sufficient to deal with the aftershock of a car damage due to earthquake?
Debunking the myths
If you've seen numerous disaster films about earthquakes, you may have a fairly good idea on how they can destroy your car.
However, these dramatic depictions are, more often than not, far from reality. Among the most widely myths are the following:
1. Earthquakes can kill people
The earthquake itself is not fatal; what makes it deadly is the intensity of the shaking can cause man-made structures to fall and cause property damage, injury, or death.
This is the reason Phivolcs advise people to move away from buildings, electrical posts, and other towering structures in case they fall down.
2. Earthquakes can cause the ground to crack open and swallow your car
Lay off your copy of San Andreas. According to the US Geological Survey, faults such as the West Valley do not open up during earthquakes. Plates slide against each other, causing vibrations on the surface, instead of pulling apart together and causing crevices.
3. Getting out of your car during an earthquake is safer than staying inside
In case an earthquake happens while you're in the middle of a drive, it's best to slowly pull over, turn off your engine, and stay inside.
Unless you're driving in the middle of nowhere, your car will serve as a protection from falling objects during a strong quake. Also, your vehicle's radio will come in handy for news and updates regarding the earthquake.
Acts of Nature cover: your first line of defense
After car owners saw how powerless they were in the face of Typhoon Ondoy, additional coverage applications for standard-issue car insurance policies tripled, according data from Philippine Insurers and Reinsurers Association.
While a comprehensive motorcar insurance will save your finances from most accidents, it's best to plan ahead and protect your car from disastrous events that are beyond the scope of man. This is where Acts of Nature, or Acts of God, enters.
Acts of Nature covers natural risks such as floods, typhoons, hail, tsunami, wildfire, and other natural calamities caused by nature.
Preparing for the "Big One" is a good thing, since it allows you to assess the possible risks that harm you and your property.