Sell Your Used Items Confidently With These Tips
3 min read
Live and let live. Let go and make room for new ones. Declutter your home. Put up items that don't work for you anymore on sale, earn money, and breathe fresh air. Whether you're a seasoned secondhand seller or a first-timer, here's a step-by-step guide to posting an effective online advertisement for your preloved items.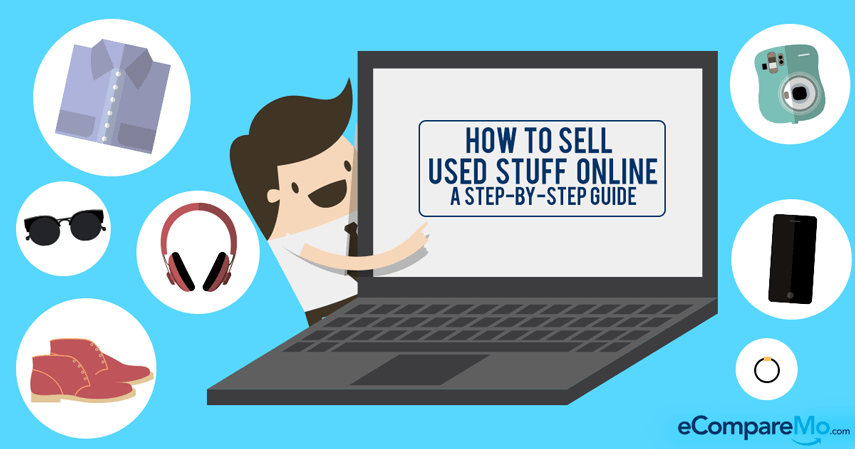 Sell it like you mean it
Name your price. Make sure to tag your items at a reasonable price, and leave room for negotiations if you're open for it. Check the retail price of the item you have so you can gauge how much you're going to sell it.
Post a photo. Post clear photos of the items you're selling. Use good lighting and take different angles. Include the photos of the brand, tag, or other accessories. Make sure that you're using your own photos to avoid copyright issues, and also to establish credibility in selling the item.
Add a description. Include the size, reason for selling, specs, and the condition of the item you're posting, e.g. brand new or slightly used. Avoid answering the questions from different buyers by posting as much information as you can about the item. Leave your contact details and how you want to accept the payment, e.g. if shipping fees are included, or you prefer meetups instead. Be as detailed and as straightforward as possible in your ad postings in order to save time and attract interested buyers.
Post your online advertisement
Buy-and-sell websites
These are the top three buy-and-sell websites in the country that allow you to post advertisements for free:
• Olx.ph. Register on this site simply by entering your mobile number. Their categories range from mobile phone, services, to cars, and real estate.
• Sulit.ph. This site also provides you a platform to sell almost anything from their wide range of categories. Just sign up and you're good to go.
• Ebay.ph. Provides a user-friendly interface and goes the extra mile by adding a seal beside top-rated sellers' posts so it's easy even for new buyers who go through the advertisements.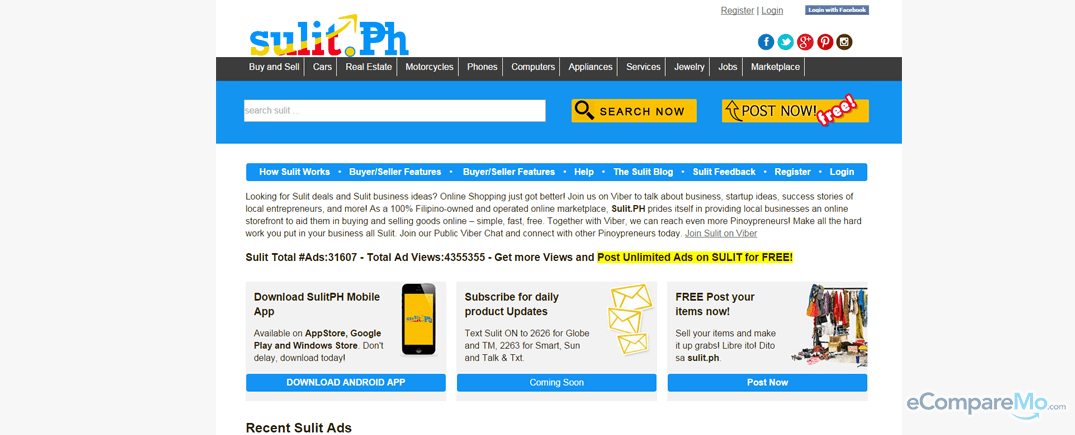 Things to remember

– Be cautious in providing your contact number. If you don't want to be bothered with inquiries and random messages after you've sold the items, use a business phone number for your online selling transactions.

– The items you sell online should be "as described." The last thing you'd want is to get in trouble for selling damaged goods.
Social media
The Philippines is one of the world's top Facebook users, and using your social media network (not limited to Facebook) to sell your stuff is easy. You just need to be creative in making a post stand out.
• Instagram. Sellers have used this app's creative platform in posting their items. Some even went so far as using models of certain body types to make it easier for buyers to see the clothes' fit. Make sure the filters you use do not affect the item's color or overall look.
• Facebook. Because this site has the widest reach, this is one of the most common platforms for online selling. Sell through groups or communities, tag your friends, or simply set the post to public and wait for interested buyers.
• Pinterest. This may not have as much reach in the country, but Pinterest boasts exclusivity and is mainly being used by both buyers and sellers because there's not much competition in the site.
Moreover, if you or your organization has set up a garage sale, you can post the announcement on social media and even opt to get the estimated number of people who are sure to show up.
All you need to do is be creative in posting your announcement. Make a poster or banner ad that's catchy and detailed. Add important information such as the location, items that would be up for sale or auctioned, reason for selling, and/or where the proceeds of the event would go. –Kristel Serran