Security Bank Credit Card Promo: The Oasis Paco Park Hotel
1 min read
If you've got a Security Bank Credit Card, now's the time to take some time off and relax in the comfort of The Oasis Paco Park Hotel. Get 50% OFF on Rooms with Breakfast for Two (2) with your Security Bank MasterCard debit or credit card and Diners Club International. This promo runs from July 15 to December 31, 2015.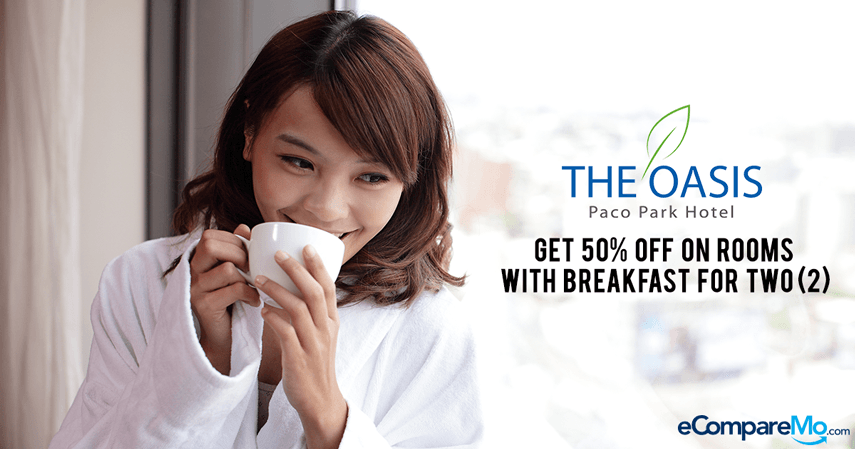 Terms and Conditions:
The promo is open to all Security Bank MasterCard debit and credit cardholders and Diners Club International.
Credit cardholders in good* credit standing.
Promo period is from July 15, 2015 to December 31, 2015
Only one transaction per cardholder per visit shall be allowed. Splitting of transactions is not allowed.
Offer is not transferable and is not convertible to cash or gift certificate.
Offer cannot be used in conjunction with other on-going promos and discounts of the participating restaurant.
In case a cardholder fails to comply with any of the above Terms and Conditions, SB Cards reserves the right to charge the cardholder's account with the discount initially given herein.
*Cardholders in good credit standing are those with Security Bank MasterCard and/or Diners Club credit cards which are not reported lost or stolen, whose accounts are not delinquent, not under investigation due to suspected fraud, and those who have not violated any of the Terms and Conditions governing the Issuance and Use of Security Bank-issued credit cards.