Secondhand Car Buying Guide: Tips To Find The Best Used Cars In The Philippines
12 min read
What are the best models available on the used car market of the Philippines?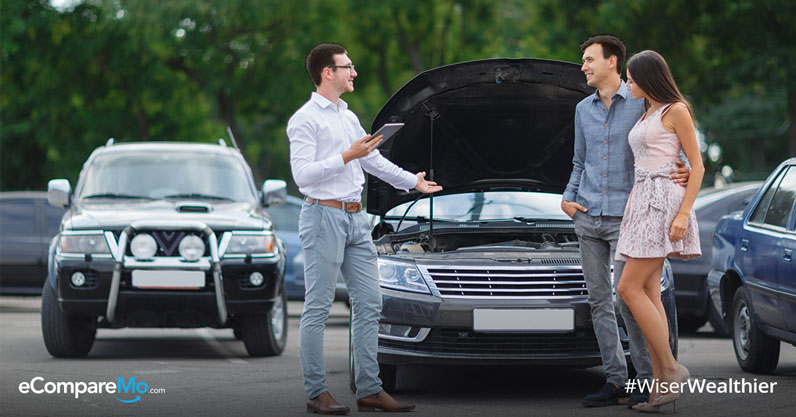 Whether you're buying or selling, it pays to know how the secondhand vehicle market in the Philippines works. This 2019, find out which cars have a high resale value or learn about the most affordable models you can get "pre-loved".
Why should I buy a secondhand vehicle?
These days, it's easy and tempting to just purchase a brand-new vehicle as dealerships entice potential car owners with jaw-dropping promos.
Whether it's low down payment schemes or more flexible terms, car companies are more than happy to attract buyers. However, secondhand vehicles in the Philippines are still selling like hotcakes—and for a variety of good reasons.
If you're thinking about why some people would prefer to buy secondhand vehicles, we've got some compelling reasons to do so:
The previous owner has already taken the depreciation, which means that you can sell the unit later on at a price nearer than you got it for.
Since most used cars are sold by individuals, you can buy a car at a much cheaper rate as compared to getting a new car through an auto loan.
Since the car is much older, you can get a lower rate on your vehicle insurance.
Some trims just never go out of style even after a decade; just look at the sixth-generation Honda Civic.
Used cars are just more affordable if you base it on their nominal value.
If you get your vehicle from used car distribution networks or certified pre-owned lots, you can be sure that they're in their tip-top shape.
Since major upgrades are sparse, buying a model one or two generations older won't make much difference
(Read: Six Reasons Buying A Second-Hand Car Is A First-Rate Idea)
What should you check before you buy a secondhand car?
Despite the number of advantages to buying a used car, especially when it comes to price point, there are some risks as well.
Naturally, bad actors who want to dispose of their defective vehicles will hijack the market by trying to hide their car's flaws.
Since you don't want to risk your hard-earned money and your safety as well, you should know how to look for the red flags scrupulous buyers are trying so hard to hide:
Insanely low prices
Mismatched paint job
Faint moldy smell in the interior
Foggy dashboard
Rusty hinges and other hard-to-reach areas
Little to no records or receipts of repairs
Seller too adamant about avoiding inspections
Seller too eager to close the transaction quickly
Water lines on engine bay
Undeclared modifications such as body kit repairs
Water discoloration on interiors
Poorly aligned car panels
Patches of rough surface on the body
(Read: 6 Important Things To Check When Buying A Second-hand Car)
Vehicles with high resale value by body
Last year, classifieds platform OLX revealed that not all vehicle body types have the same depreciation rate.
According to the 2018 OLX data, pickups have the lowest depreciation rate as they only reach 50 percent of their value after 9.04 years. By contrast, hatchbacks and sedans are the ones that easily drop in value, as they become devalued by half only within 4.07 and 4.22 years, respectively.
Apart from pickups, other utility vehicles like multipurpose vehicles (MVP) and vans are more insulated to price dips. For the former, it will take 7.06 years before cars under the said segment reach half of their original price and 5.40 years for the latter.
Why do utility vehicles suffer less devaluation compared to sedans, hatchbacks, and other vehicle types? According to OLX, one of the biggest factors why they don't depreciate at a rate similar to others is because of their utility not just for passenger carrying but also for cargo.
"The versatility and reliability of pickups make them desirable vehicles. In the brand-new vehicle market, light commercial vehicles–one of which is the pickup truck–are popular choices among consumers. In the secondhand market, the demand for pickups remains high. Without an oversupply in the market, they keep their value well," said OLX Philippines' Head of Cars Manuel Roman.
Why do you need to know this? Whether you're a buyer in search of a vehicle or a car owner looking into selling your car, understanding how the market responds to different types of cars. This way, you can anticipate your next move depending on the vehicle you'll buy.
Where to buy and sell secondhand vehicles in the Philippines?
Everything you need in this day and age is now just one Google search away. However, if you need a solid directory of all the potential websites where you can find secondhand vehicles in the Philippines, we've got you covered:
Carmudi
AutoDeal
Carfinder Philippines
OLX Philippines
Buy and Sell Philippines
Mitula Cars
When you use these websites, keep in mind the principle of caveat emptor, which means you are responsible for checking the quality of the product before you make a purchase. Although most of these websites have their own system to make sure that the listed cars in their directories are in good shape, you still have to exercise due diligence by checking the car you're scouting.
One of the best ways to do this is to find a trusted mechanic that can help you make a thorough inspection of the vehicle. By finding someone who can do this, you are ensuring that the car you will get is proper condition to run.
(Read: A Five-Step Guide To Selling Your Car In The Philippines)
Best secondhand cars available in the Philippines
Whatever your budget is, there is a used car waiting for its rightful new owner to put thousands of kilometers more to its odometer. Will any of these vehicles end up on your shortlist?
We've checked the secondhand market and picked some of the best cars from a few years back that you can buy at a much more competitive price. Keep in mind that we only included cars from five years ago to strike a balance between affordability and performance.
Top 5 Fuel-Efficient Secondhand Cars
Given the rising cost of gas in the Philippines, fuel efficiency is something a prospective car buyer should look at. Here are five of the best fuel-efficient secondhand cars currently available.
1. Suzuki Celerio 1.0 AT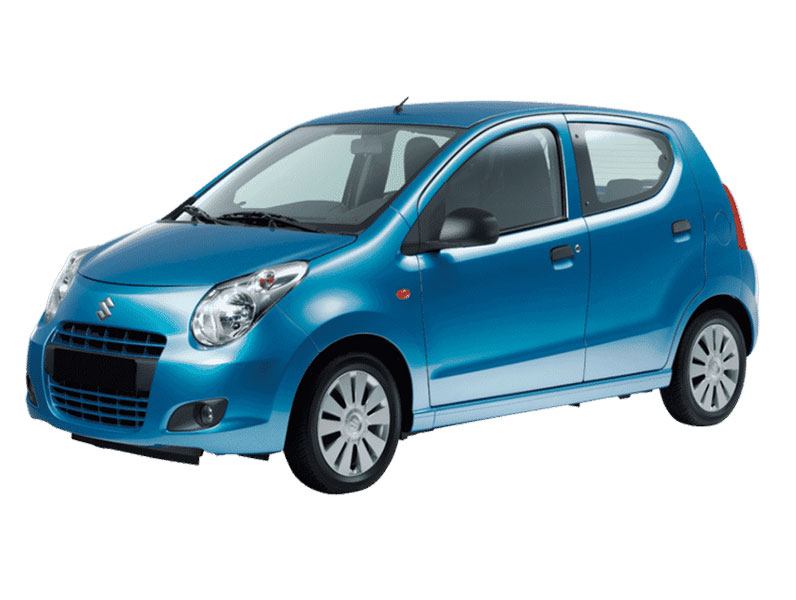 Don't let its compactness deceive you. Suzuki has been known to produce fuel efficient vehicles that can easily go toe to toe with the biggest car makes. At its peak performance, this city car can go the distance with a mileage of 34.34 km/L. Despite its chic exterior, it is spacious enough for all your everyday driving needs.
When the Celerio was released in 2014, a brand new Celerio straight off the dealership can cost you P538,000. Currently, you can fetch a well-maintained variant of the unit at P285,000. After five years on the market, the 2014 Celerio has dropped by more than half of its value.
2. Honda Jazz 1.5 VX AT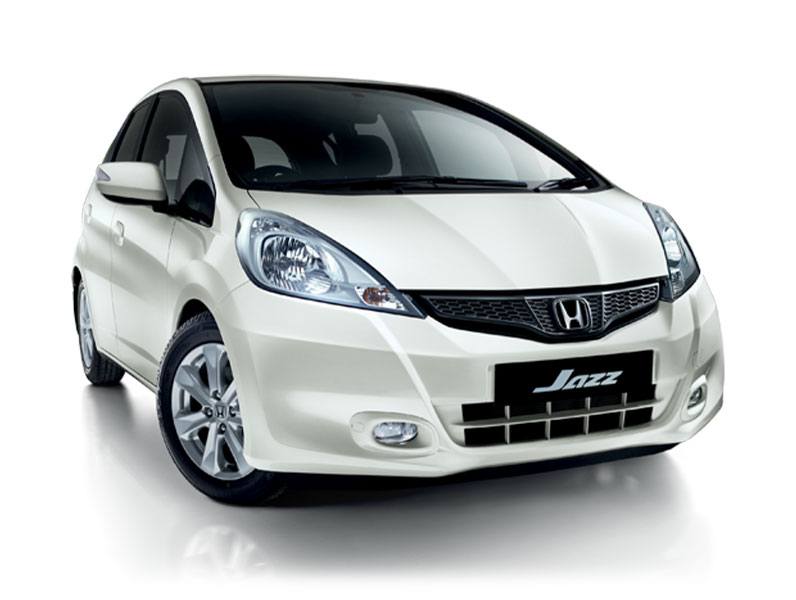 For a later-date version of the Honda Jazz, don't expect that you can buy one at a much lower price. After all, Honda Jazz is one of those vehicles that depreciates much slower than its counterparts. In 2015, a Honda Jazz with a 1.5L SOCH I4 engine can set you back by P857,000. Currently, the same unit is still available for P560,000.
Why is the Jazz better insulated from depreciation than other subcompact hatchbacks? For starters, the Jazz has always been priced above the average in its category. Although they're not scarce at all, what puts the Jazz—and other Honda vehicles—is its durability and reliability. If you look at other Honda units, you can see that their prices go down slowly versus others.
3. Ford Fiesta 1.0 Sport+ AT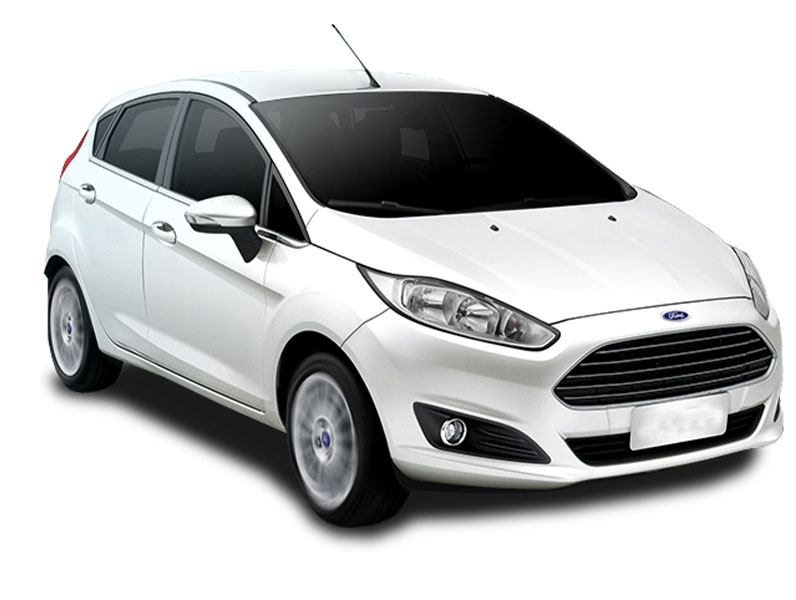 While you may think that its specs are bland, the Fiesta features some aspects that are way ahead of its time. Its crisp and sporty exterior gives its appearance a fluid design that doesn't get antiquated easily. Although it only cranks out 123 horsepower and 170 Nm of torque, its impressive performance can deliver a solid mileage of 23.39 km/L. With that kind of performance, there's no doubt it can still keep up with a lot of modern cars five years after its production.
As for the price, you can snag a 2014 Ford Fiesta 1.0 Sport+ for only P420,000. Not bad for a car previously priced at P898,000.
4. Lexus CT-200H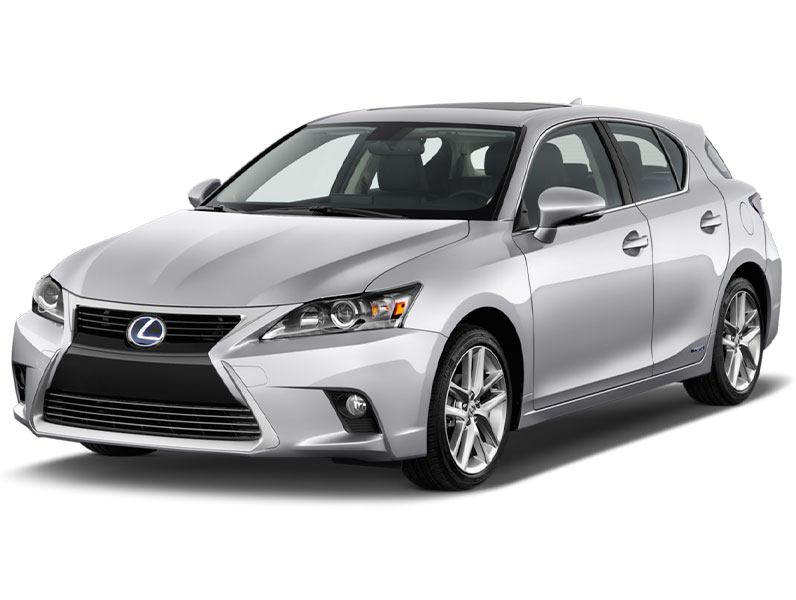 Now on to the more expensive bracket, the Lexus CT-200H offers a more comfortable, stylish ride that delivers a top-notch performance worthy of its price tag. This compact hybrid hatchback is equipped with a 1.8-liter DOHC 16-valve gasoline-electric engine that can take you as far as 27.58 kilometers for every liter you gas up. From the more aggressive fascia to its highly stylized headlights, a five-year old CT-200H can make itself seem like a vehicle that came out this year.
When it first came out, the 2014 Lexus CT-200H had a price tag of whopping P2.358 million for the base model while the F Sport variant was priced at P3.258 million. Currently, you can drive a CT-200H base model for only P1.298. If you're willing to spend for luxury and fuel economy at the same time, this is the ride for you.
5. MINI Cooper Countryman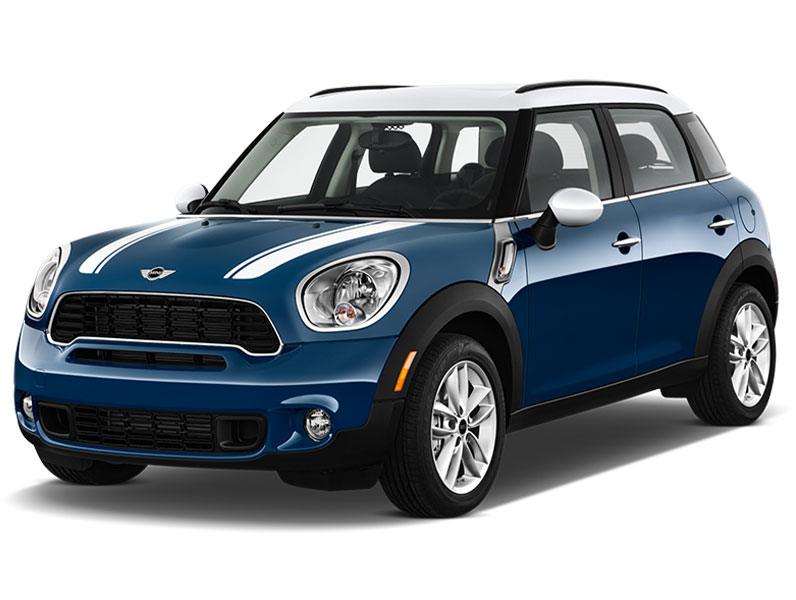 Although this BMW-owned marque means small, don't let its tiny demeanor fool you. The MINI Cooper Countryman is just as powerful as any other subcompact SUV you can get in the market now. Its diesel variant, which is powered by the 2.0L BMW N47 engine underneath its hood, packs a serious punch of 30.64 km/L. Under normal conditions, half of the engine's power is delivered to its rear wheels while putting the car in the most extreme driving conditions will deliver all of its power to the back wheels.
Currently, a well-maintained MINI Cooper Countryman can be yours for as low as P1.688 million. Although you can get newer SUVs for this price, it's hard to ignore the prestige of driving yourself one of the vehicles whose silhouette is recognizable wherever you go.
(Read: Fuel-Saving Tips: How To Save Gas On Manual And Automatic Cars)
Top 5 Affordable Secondhand Cars
Just because a vehicle's price has gone down quickly doesn't mean that it's a terrible ride. Sometimes, factors like make and the unit's popularity may decide a car's future price but not its reliability.
If you prefer a used car for its affordability, we've got some great suggestions for you that are below P500,000. Keep in mind that these cars are also from five years ago to maintain consistency among all selections:
1. Mitsubishi Mirage G4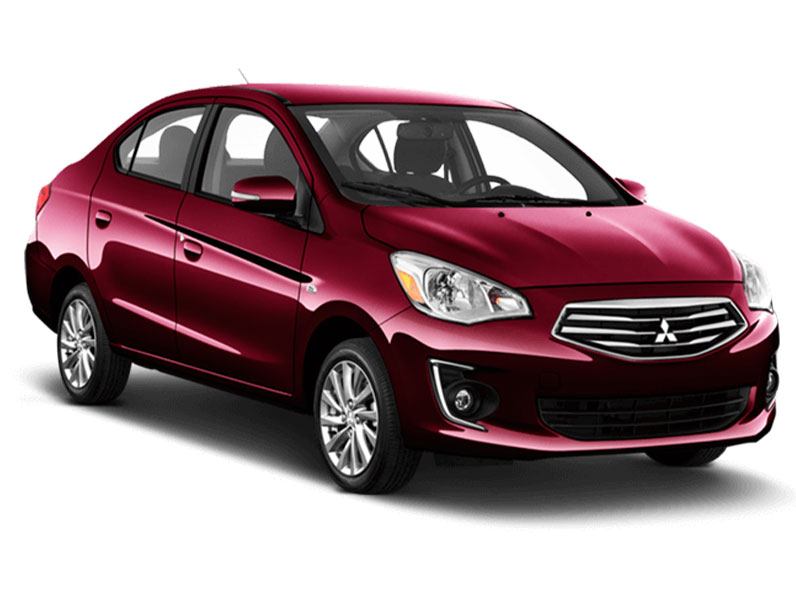 The sedan version of Mitsubishi's lovable hatchback has become a common sight nowadays. Despite its fun demeanor, the G4 delivers fuel economic performance whether you're stuck in traffic or freely cruising the expressways. Its 1.2-liter three-cylinder engine capable of 77 horsepower may not sound attractive at all, but a properly kept version can cover up to 23 km/L.
As a subcompact sedan with a high power-to-weight ratio, expect the G4 to be agile to the steer. Steering is responsive and the vehicle can make tight turns without going too hard on the wheel. Other features that makes the vehicle a great catch even after five years include automatic climate control, multimedia system, push-start ignition, and so much more. From P668,000 to P300,000 after five years, the 2014 G4 is definitely a steal.
2.Kia Sportage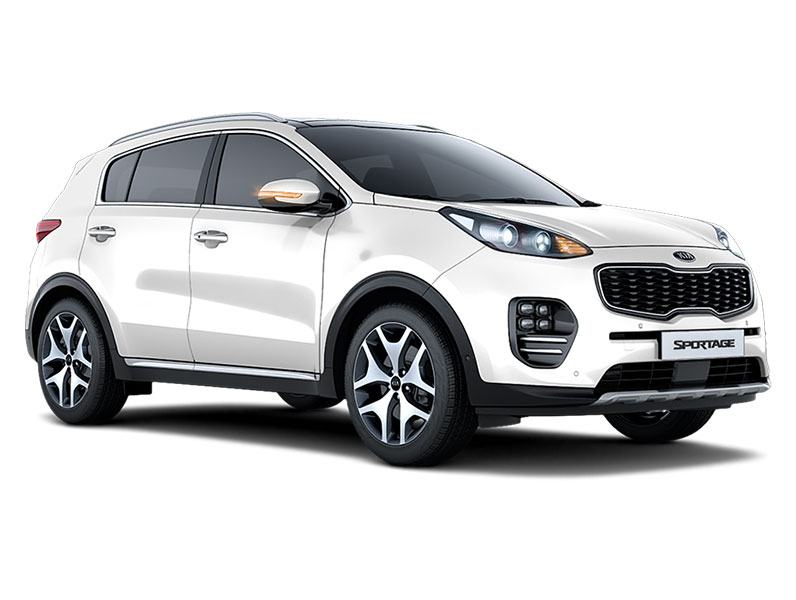 The Sportage may have been around for a while, but only during its third incarnation that it received the love it deserves. Originally priced at P1.69 million during its release, the 2014 Sportage can now be yours for as low as P230,000. If you're still on the fence, we're here to convince you why this five-seater SUV is worth your money.
This six-speed automatic vehicle offers more than just everyday performance you need. From the sporty trims with a lower and wider clearance to its sleek profile, the crossover SUV is still as gorgeous as it was five years ago. Comfort is also aplenty as both the front and backseats are spacious enough and have enough legroom for all passengers.
3. Suzuki APV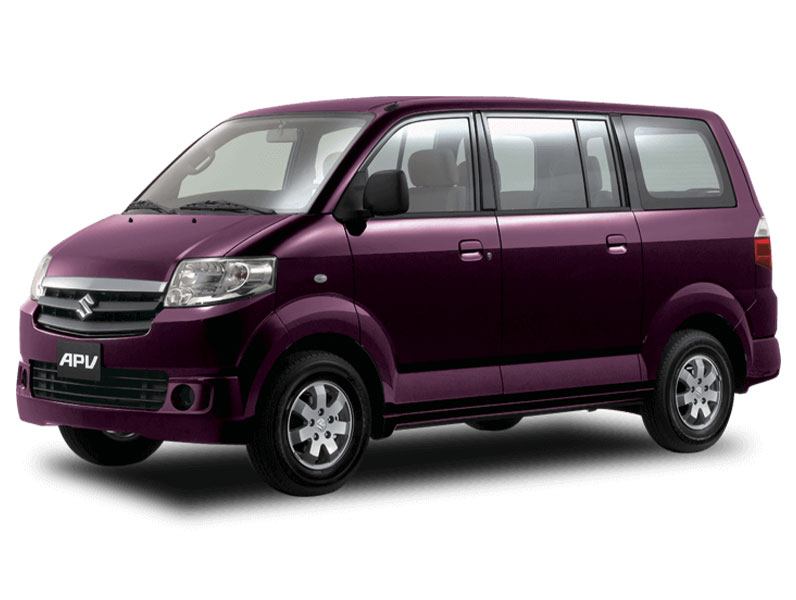 It seems like the APV is a vehicle that belongs in the 90's with its familiar silhouette and its versatility. However, there is no denying that the famous multi-purpose vehicle by the Japanese company is more than just that. Its three rows of highly configurable seats can allow you to transport whatever cargo you need to ferry. Its vertically spacious design also allows maximum comfort for passengers of up to seven.
Worried that its size may not be enough to pull its weight? The APV packs a 1.6-liter, four-cylinder engine that toes the line between fuel economy and power. Although it appears very spartan, it comes with top-of-the-line features like engine immobilizer, power doors and windows, anti-lock braking system, and others. Right now, you can get a used Suzuki APV for only P348,000.
4. Suzuki Grand Vitara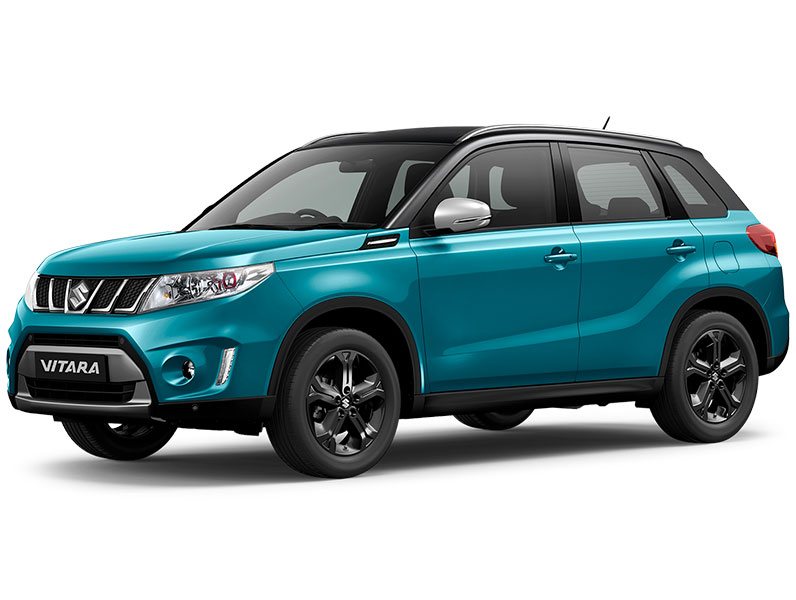 In 2014, Suzuki gave its lovable crossover a facelift without telling anyone. For its 2014 version, the Grand Vitara sported a new grill and a silver bumper for a more rugged yet stylish look. Other changes it incorporated in the said iteration were turn signals on side mirrors and better-looking wheels. Despite a few changes in its trims, the Grand Vitara is still the same reliable workhorse in terms of performance.
The compact crossover is powered by a 2.4-liter engine that can crank out 168 horsepower and 227 Nm of torque. The engine is coupled to a four-speed automatic transmission and all power is delivered to its rear wheels. From P1.16 million in 2014, the 2014 Suzuki Grand Vitara is now yours for as low as P498,000.
5. Hyundai Eon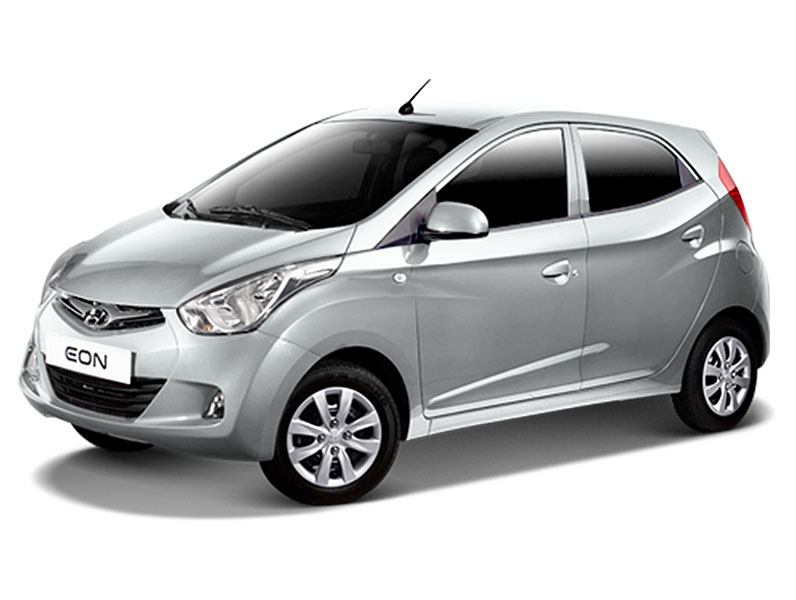 In 2014, you could get a Hyundai Eon for only P498,000, a price point that could be pretty worrisome. Normally, vehicles that have a price tag below P500,000 are either poorly made or devoid of all modern conveniences. However, the 0.8-liter Hyundai Eon is neither of those things—and the reason why it still sells today proves it.
Although the Eon's engine falls below the 1.0-liter mark and it just cranks out 56 horsepower and 75 Nm of torque, its lightweight design compensates for its lack of power. If you're looking for a dependable, fuel-efficient, and super compact vehicle for city driving, you can get a five-year-old Hyundai Eon for only P238,000.