Save Money On Your Commute With Free UberHOP Rides This Week
1 min read
Last year, ride-hailing app Uber launched uberHOP, a type of service that enables rush-hour commuters to share a ride for a very low price.
This year, as UberHOP turns one-year-old, Uber is giving users a treat. From February 13 to 17, all uberHOP rides are free! Give your credit card a break from Uber bills and take advantage of this wonderful offer.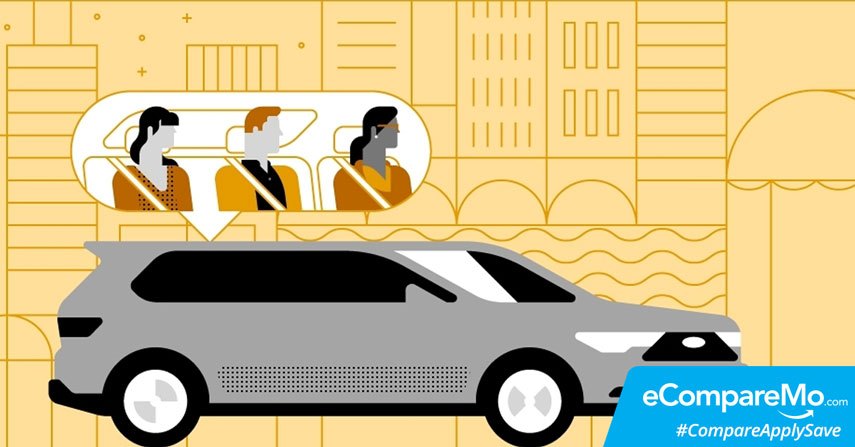 Simply open your Uber app and enter the promo code HOPPYBIRTHDAY under the "Payment" menu before you book an uberHOP.
Aside from free rides, you can also use the promo code as many times as you want within this week—very handy on petsa de peligro days like today and tomorrow. Keep in mind the following pick-up and drop-off points and their window hours:
Morning pick-ups and drop-offs
PICK-UP
DROP-OFF
HOURS
From Quezon City
McDonald's, St. Joseph, Ortigas Extension, Pasig
BPI Orchard Road, Eastwood
6 a.m. to 9 a.m.
BPI Orchard Road, Eastwood
Uptown Bonifacio, 30th Street
LRT 2 Santolan Station
BPI Orchard Road, Eastwood
From Mandaluyong
SM Light Residences
Net Quad, 31st Street
7 a.m. to 10 a.m.
SM Light Residences
Ayala Tower One, Makati
From Makati
MRT 3 Ayala Station (Southbound)
Metrobank, Upper McKinley Road
6 a.m. to 9 a.m.
Legaspi Street
Net Quad, 31st Street
7 a.m. to 10 a.m.
The Columns, Ayala Avenue
Net Quad, 31st Street
Evening pick-ups and drop-offs
PICK-UP
DROP-OFF
HOURS
From Quezon City
BPI Orchard Road, Eastwood
LRT 2 Santolan Station
6 p.m. to 9 p.m.
BPI Orchard Road, Eastwood
McDonald's, St. Joseph, Ortigas Extension, Pasig
From Mandaluyong
Shangri-la Plaza, Mandaluyong
Net Quad, 31st Street
5 p.m. to 9 p.m.
From Makati
Legaspi Street
SM Megamall, Mandaluyong
Legaspi Street
Bonifacio High Street, 7th Avenue, BGC
From BGC/Uptown
Net Quad, 31st Street
Shangri-la Plaza, Mandaluyong
Net Quad, 31st Street
The Landmark, Makati
Uptown Place Tower 2
7-eleven One Orchard Road, Eastwood
6 p.m. to 9 p.m.
Metrobank Upper McKinley Road
MRT 3 Ayala Station