Here's A Good Reason Why You Shouldn't Throw Away Those Receipts
3 min read
Filipinos love freebies and discounts. So many will probably be a little regretful to find out that they've literally been throwing away their chance to score a free dish or discount at some of their favorite establishments.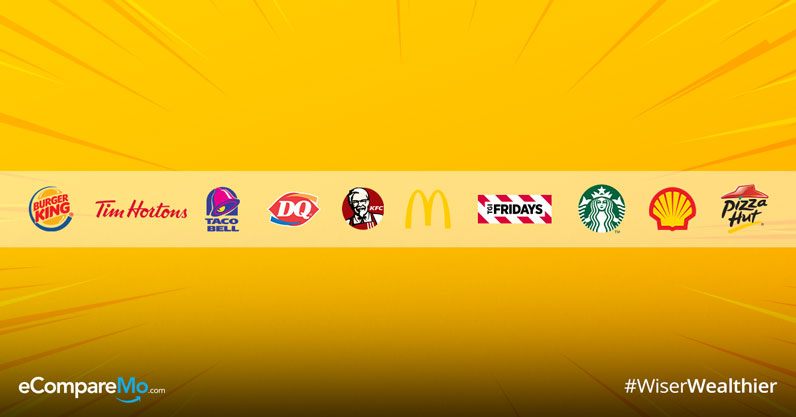 When you buy food from your favorite restaurant, chances are the receipt ends up tossed in the trash bin without a second glance.
We are here to tell you, however, you might want to take another look at the bottom of your receipt as some establishments place the mechanics of a reward program there.
Take a second, careful look
To get free items and discounts on your next purchase, you just need to keep the receipt and note the survey code in the bottom. Use the said code to participate in an online survey, and then you'll get your treat! Simple, right?
How does it work? Normally, official receipts from establishments will have numerous pieces of information indicated there. For companies who incentivize their surveys, they put a special code there that serve as your password.
Since each receipt has a unique code, you can join multiple times and enjoy multiple rewards.
(Read: Six Freebies That Not All Filipinos Know They Can Get)
Some establishments offer free items or complimentary services such as free upgrade of certain items, while others treat your survey participation as one unique entry to a raffle. Make sure you read the terms and conditions first before you join.
Apart from the survey code, some customer feedback programs also ask you to supply the following details:
Store/site ID
Receipt number
Date of visit
Time of visit
Don't worry. You can find everything you need in your receipt.
Which companies offer rewards for survey participation?
As of now, these are the companies that know who often spoil their most deserving customers after answering their surveys:
Shell Philippines
Pizza Hut
Tim Hortons
McDonald's
KFC
Taco Bell
Dairy Queen
Burger King
T.G.I. Friday's
Starbucks
Take note that not all of these companies run their survey programs year-round, so it pays to just keep checking and to check other establishments' receipts as well.
While most of them do not specify which items will be given when you answer their surveys, there are some companies who made it clear how they will treat their respondents.
For instance, answering Shell's online survey will give you one electronic raffle coupon for their monthly draw. Every month, 50winners will bring home P2,000 worth of fuel.
Meanwhile, McDonald's customers who completed their survey via their survey code will get a free sundae cone. However, they can only redeem it from the branch where they go the survey code.
(Read: Free Movies For Kids At SM Cinemas: List Of Films To Watch)
Is there a downside to joining these customer feedback programs? Well, the first thing you must know is that the idea behind the survey is to get feedback regarding their products and services. Usually, you can find out how they will process the data they collected from you by going over their terms and conditions and privacy statements.
According to Shell's survey website, user information that will be collected from the voluntary participants are the following:
Contact details including name, email address, telephone numbers, and language preferences
IP address and domain, Internet browser, and operating system
Opinion on the quality of Shell retail sites, products and services that are part of the Voice of Customer responses and feedback
Aside from using your entry for the promo, your feedback, as well as other information, will be used to contact you, assess your response, and improve their facilities. Nowhere in their survey consent form that they will use the information you supplied in the survey for marketing purposes.
Do you know any other establishments that offer rewards at the end of their receipts? Share in the comments.