Real-Life Couples Share Their Genius Budgeting Strategies
3 min read
Everyone will benefit from these tried-and-tested money management tips.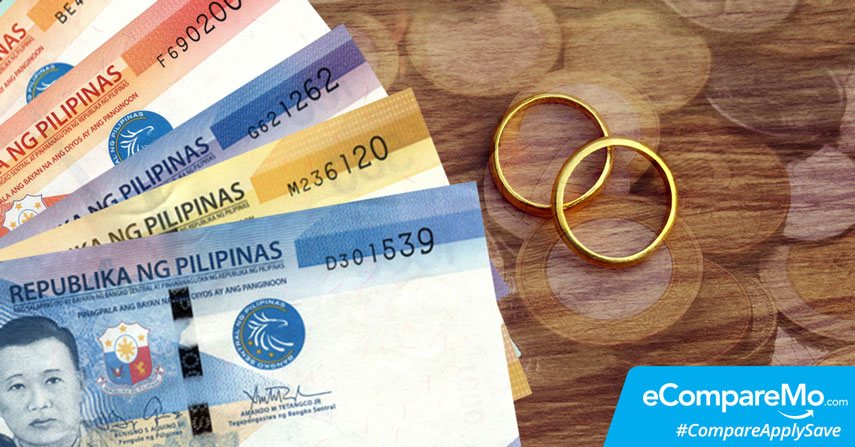 Handling one's personal finances is already hard. When you have a whole household under your care, that can prove to be a real challenge. Relationships, and even your own self-esteem, are put to the test on a daily basis.
If you and your partner are still having a hard time figuring out the budgeting style that suits your family's wants and needs, you'd love to hear how the following couples use their smarts to successfully raise a family.
Amon and Julyous, Australia; married for three years:
Go old school. "At the end of each day or week, I put all my coins in a piggy bank," Amon says. "You will be surprised how much you save by doing that."
Plan meals ahead of time. The couple sticks to a grocery budget of AUS$100, or about Php3,400, per week. Making a weekly meal plan helps them save, too. That way, they won't buy things they don't really need.
Darl and Toots, San Juan, NCR; married for 13 years:
Split the expenses. "I used to handle all the money," Darl says. But the couple decided to allocate their combined income for their daily personal allowances and a joint budget for monthly expenses.
Packed lunch works. The couple also teaches their daughter how to handle money at an early age. They give her Php100 per week and a packed lunch every day. "We always tell her, 'Itago mo iyang pera mo para bukas,'" says Darl.
Stretch the money you have. When they go to the mall, the family only gets one item for each of them. They also stress the importance of having an emergency fund, as they also lend a hand to their extended family.
Marjurhaine and Noriyuki, Antipolo City, Rizal; living together for six years:
Buy in bulk. The couple hits the grocery first once the money lands in their hands. They buy toiletries, laundry, and kitchen items in bulk to last for a month or longer.
Save up for schooling. A portion of their savings goes to the tuition fee of their first-born son, which they have to pay Php8,800 quarterly.
Go on carinderia dates. "Lately we have figured out a way to save time and money," says Marjurhaine. "We've started buying lunch from the carinderia. There we can get a variety of meat and vegetables for only Php150."
Marvi and Kokoy, Cavite; married for nine years:
Save at least 10 percent of your income. The couple aims to save 10 to 20 percent of their combined salaries every cutoff. To meet this goal, they set a monthly Php4,000 gas allowance and thus have to brave the public transit every once in a while. They also allot Php2,000 for the wet market and Php3,000 for grocery shopping.
Teach your kids early about saving. They teach their children to save from their allowances too. Their 11-year-old daughter receives Php500 weekly, while their six-year-old gets Php100 per week with packed snacks.
Keep weekends simple. Weekend quality time for the family consists of simple dine-in, arcade games, milk tea, and coffee—all for only Php2,000. "I tell my children even before leaving the house that we wouldn't be doing any shopping," Marvi adds.
Centralize your internet connection. "We have neither a cable for TV nor DSL connection." The family maximizes Kokoy's postpaid internet plan to save on Php2,000 worth of bills.
Cecile and Nelson, Antipolo City, Rizal; married for 30 years:
Use envelopes. The couple portions their salaries into utilities, tuition fee, food, and other expenses. "I have envelopes for each of them," says Cecile.
Force savings. "We follow a paluwagan system," says Cecile. This way, they force themselves to save.
Give back. The couple is also dedicated to serving the church. "We allot 10 percent of our monthly gross income for the church," she says.
Raech and Daniel, Cavite; living together for 15 years:
Alternate bill payments. Every 15th of the month, Php2,000 to Php3,000 goes to their water, electricity, and cable bills. The 30th pay cutoff is allotted for credit card payment, personal expenses, and other miscellaneous expenditures. That way, they are able to save Php2,000 for their three-year-old kids' needs.
Leisure comes after obligations. After church, the family eats a humble lunch and does playtime at the mall, and that's it. "I need to save monthly," says Raech. "No matter how big or small the amount, it is important that we have savings." –Diana Lyn Balbalosa