Philippines Breaks Tourism Record In 2018, Thanks To Chinese Visitors
1 min read
Despite the recent closure of Boracay Island in 2018, the Philippine government has noted a record-breaking tourism registry of 7.1 million in its beaches and dive spots, 7.65% higher than the 2017 record of 6.6 million foreign visitors.
According to Tourism Secretary Bernadette Romulo Puyat, the rehabilitation of Boracay Island is a blessing in disguise, having paved the way for other destinations in the Philippines to catch more attention from tourists. Iloilo, La Union, Palawan, Romblon, Siargao, and Siquijor were able to open its doors and show that the archipelago, having more than 7,000 islands, has so much more to offer.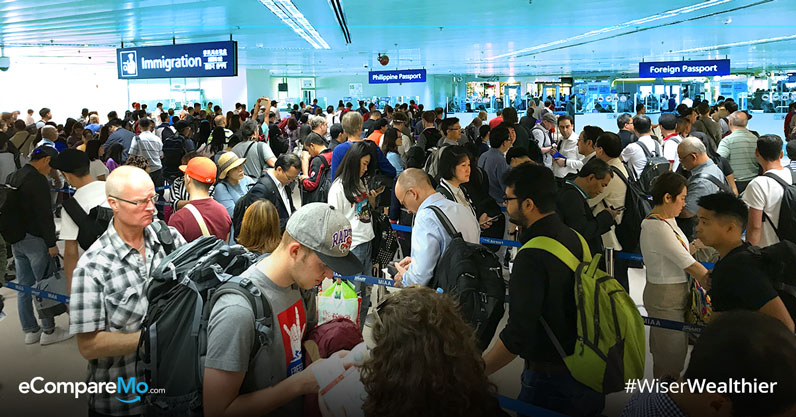 "The challenging act of closing down Boracay—a flagship destination, the country's top sun-and-beach destination—has evidently become a blessing in disguise for secondary tourism spots to have a share of the limelight and attention they truly deserve," said Puyat.
Before the six-month rehabilitation, Boracay Island's white sand beaches and turquoise waters welcomes more than two million tourists yearly.
Top tourists tier
South Koreans lead the country's top source of market having a total of 1.6 million tourist arrivals in 2018. It is followed by the Chinese, the most improved market segment in 2018, after reaching 1.3 million tourist arrivals. The influx of Chinese tourists has jumped up with nearly 30% of growth, overtaking Americans, which come in third with one million visitors each year.
With the Philippines drawing more Chinese tourists under the Duterte administration, the government is considering shortening the visa on arrival for Chinese travelers.
The month of January saw the most tourist arrivals in 2018 with a total of 732,506 visitors; followed by December, the second highest month with a record of 687,726 foreign visitors.
Despite the record-breaking note of 7.1 million tourists in 2018, the DoT says it still fell short of their target of 7.4 million tourist arrivals for 2018.
As stated in the National Tourism Development Plan 2016 to 2022, the government is eyeing to reach 8.2 million number of tourists in 2019.
Sources: Inquirer