Philippine Medical Cannabis Bill: What Are The Uses And Benefits Of Marijuana?
6 min read
Five years in the making, House Bill 6517, or the Philippine Compassionate Medical Cannabis Act, passed the third and final reading in Congress. This has sparked a more open discussion about the medicinal uses of marijuana.
Medical cannabis, medical marijuana, and medicinal hemp are some of the common terms for the alternative medicine practice of using the marijuana plant (scientific name: Cannabis Sativa), or marijuana extract.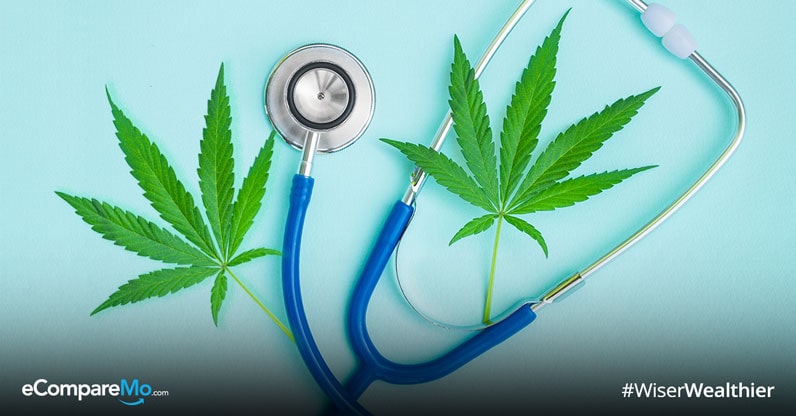 The bill will be passed on to the Senate, where further readings will take place before the president signs it into law.
Those who want the bill to pass and those who are violently opposed still need to wait a bit. But what really are the implications of legalizing the use of medical marijuana? Here's a quick guide.
Medical Cannabis implementation
The push to allow Filipinos access to medical cannabis has been going on for about five years now.
Starting with HB 4477 (2014), and substituting HB 180 (2016), House Bill 6517's (2017), the long journey has been about providing "compassionate and right of access to medical cannabis and expanding research into its medicinal properties."
The principal author of the medical cannabis bills is Isabela 1st District Representative Rodolfo Albano III.
To provide some clarity and encourage proper discourse, laid out below are HB 5617's main purposes:
Establish Medical Cannabis Compassionate Centers (MCCC) in coordination with PDEA, which will be "registered with the Department of Health (DOH) and licensed to acquire, possess, cultivate, manufacture, deliver, transfer, transport, sell, supply, and dispense cannabis, devises or related supplies and education materials to registered qualifying patients."
NOTE: Medical cannabis will ONLY be available through MCCC dispensaries.
Create "medical cannabis safety compliance facilities (MCSCF), "registered with the DOH that conduct scientific and medical research on medical use of cannabis and provide testing services for its potency and contaminants relative to its safe and efficient use, cultivation, harvesting, packaging, labelling, distribution and proper security."
NOTE: MCCCs or MCSCFs will not be allowed within 1,000 feet of schools, colleges, universities, or residential areas.
The FDA will test all medical cannabis in terms of "potency, consistency, safe, and effective use," before dispensing them to patients. "It shall ensure that all medical cannabis are organic, pesticide-free, gluten-free, and safe for use."
Medical cannabis patients are prohibited to possess, smoke or use cannabis for purposes other than treating their "debilitating medical condition".
According to a Congress' press release dated January 30 , "[medical cannabis] will complement conventional health care and shall be the medicine of last resort as certified by registered qualified medical cannabis physicians to patients if and when standard medical treatment options are deemed ineffective based on the indications and criteria determined by the Department of Health (DOH), in consultation with the Food and Drug Administration (FDA)."
Medical Cannabis Physicians, Pharmacists, and Caregivers will undergo appropriate training program under the DOH.
The DOH will be responsible for effectively implementing the necessary rules and regulations ninety (90) days after the bill is passed into law.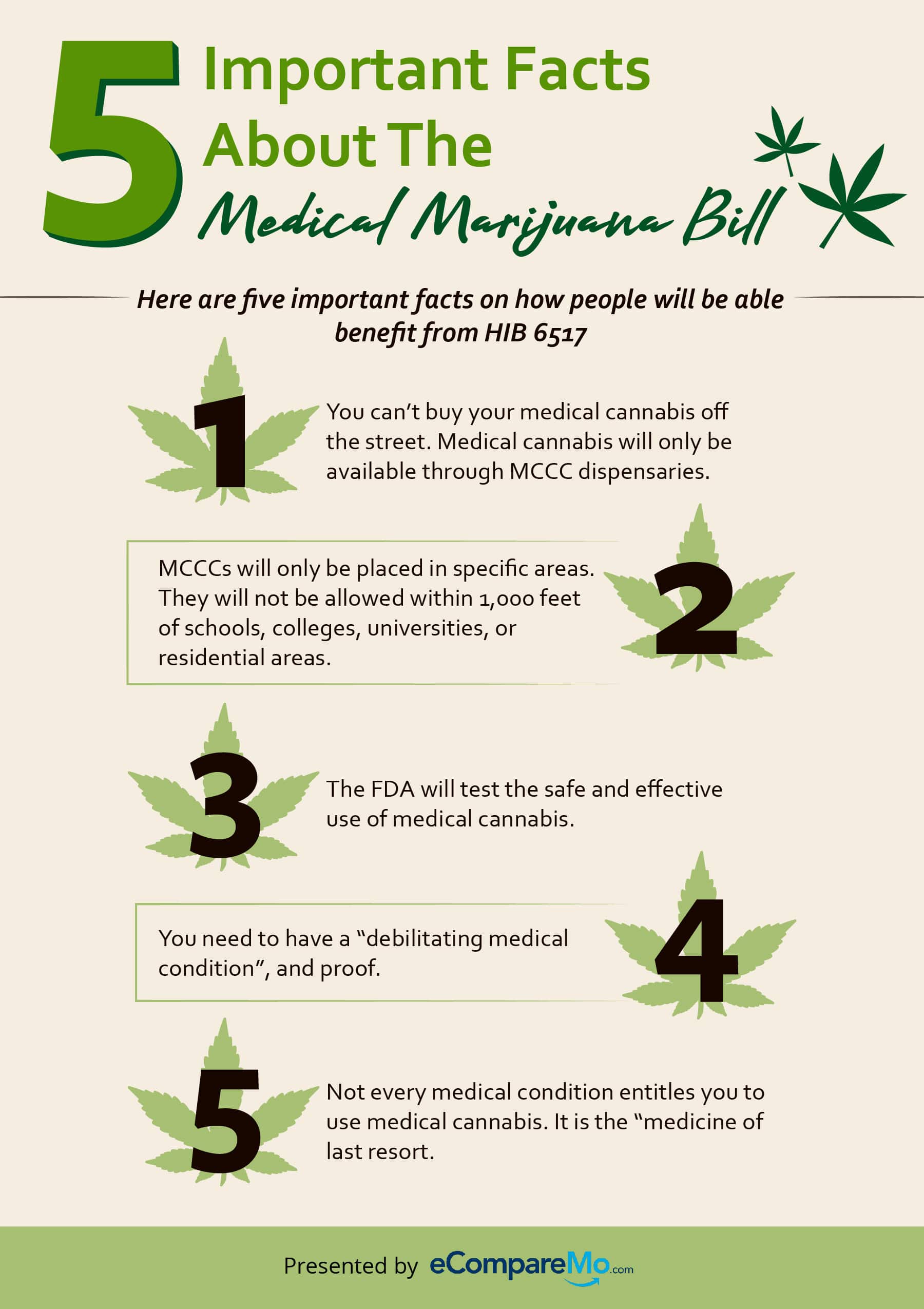 (Read: VAT-Free Medicines For Hypertension, Diabetes, And High Cholesterol In 2019)
Medical cannabis in the Philippines today
Currently, the country allows for "Compassionate Special Permits" (CSPs) with medical marijuana, one of the main points that opposing parties like Senator Vicente "Tito" Sotto III use to argue against the bill.
However, the CSP process for medical cannabis can be quite tedious. According to the Philippine FDA, they have only received three applications for cannabis oil use from 2017 to 2018, which were all turned down because of incomplete requirements.
Atty. Katherine Austria-Lock, Head of Center for Drugs Regulation and Research, shared how the CSP process works, via ABS-CBN news: "These drugs must be registered from the country of origin. The request must be specific. For example, if 40 tablets are needed, that must be included in the prescription. CSP patients usually have tie-up canna oil providers that will import it to them."
HB 6517 aims to make cannabis oil and other types of cannabis medicine available and regulated within the country, for easier access to people who need it most. It will also open more opportunities for proper research and education, removing most of the stigma and fears associated with the plant.
HB 6517's Treatment and Definition of Debilitating Medical Conditions
Medical cannabis, according to the bill, refers to the "cannabis products such as capsules and oil in their pharmaceutical formulation," with active ingredients tetrahydrocannabinol (THC) and cannabidiol (CBD) certified by PDEA and DOH. It specifically notes that cannabis will not be used in its raw form.
CBD and THC are the two main cannabinoids that effectively treat symptoms such as pain, nausea, inflammation, and anxiety. Put simply, cannabinoids are the active compounds that communicate with cannabinoid receptors in cells — one of them is called endocannabinoid, which is responsible for the activation of cannabis' medicinal effects.
Debilitating medical conditions as defined by Section 3-e of HB 6517;
Cachexia or wasting syndrome
Severe and chronic pain
Severe nausea
Seizures
Severe and persistent muscle spasms
And the following diseases, as mentioned:
Cancer
Glaucoma
Multiple Sclerosis
Damage to the nervous system of the spinal cord, with objective neurological indication of intractable spasticity
Epilepsy
Positive status for Human Immunodeficiency Virus (HIV), or Acquired Immune Deficiency Syndrome (AIDS)
Post-traumatic stress disorder
Rheumatoid arthritis or similar chronic autoimmune inflammatory disorders
Diseases requiring admission into hospice care [e.g. terminal cancer, Amyotrophic Lateral Sclerosis (ALS), or Alzheimer's, among others]
Any other debilitating medical condition that is subsequently identified by the DOH through the Medical Cannabis Advisory Committee established under [the] Act
(Read: Cancer Treatment In The Philippines Isn't Cheap, But Don't Lose Hope)
Ways to Take Medical Marijuana
Smoking – This type of treatment is explicitly prohibited under HB 6517
Vaporizing – seen as a healthier alternative to smoking, as it heats cannabis instead of burning it
Ingesting – taking a few drops of cannabis oil directly and as prescribed, or eating edibles such as lollipops, cannabis oil infused chocolate bars, brownies, or gummy bears. So far, the bill only supports cannabis oil treatments for ingestion.
Topical – applied on skin, with cannabis patches (as backed by Rep. Gloria Macapagal-Arroyo), lotions, cream, or oil
(Read: 7 Things You Need To Know About The Universal Health Care Bill)
Celebrities Supporting HB 6517
1. Catriona Gray
The current Miss Universe was actually asked about her opinion of the legalization of marijuana during the pagent itself. Her reply?
"I'm for the use (of marijuana) in the medical use but not so for recreational use because I think if people were to argue what about alcohol and cigarettes, well, everything is good but in moderation."
2. Rafael Rosell
The actor and model's mother was cured of her stage 4b thyroid cancer a few years back and he saw the relief that being able to use medical cannabis brought to her.
He was at the House of Representatives on the third and final reading of HB 5617, and provided an educational live feed on its benefits.
3. Angel Aquino
The veteran actress, who recently became even more popular by her role in Glorious, has always been an advocate of medical marijuana.
She has long advocated for the legalization of medical cannabis because it "worked wonders" for her 22-year-old daughter who has epilepsy.
4. Brandon Vera
A Filipino American mixed martial artist, as of the writing of this post, he is the ONE Championship Heavyweight Champion. He's also trained Richard Gutierrez in the martial arts and guested as an assassin on Kamangdag on GMA.
He's also a supporter of medical cannabis, as you can see on some of Instagram posts, like this one.
What to watch for more information on the benefits of medical marijuana
Run From the Cure – The Rick Simpson Story – Youtube
'A LIFE OF ITS OWN' The Truth About Medical Marijuana – Netflix
The Union: The Business Behind Getting High – Netflix, Youtube
What do you think about the bill? Let us know in the comments.
Other Sources: ABS-CBN