NAIA Terminal Reassignments Postponed Due To 'Unforeseen Operational Constraints'
1 min read
The supposed terminal reassignments at the Ninoy Aquino International Airport (NAIA) Terminals 1,2,3 and 4 will not push through this August.
In an earlier report, it can be recalled that the Manila International Airport Authority (MIAA) in April came up with a list of proposed terminal reassignments as part of a "rationalization" program to improve the running of the airport.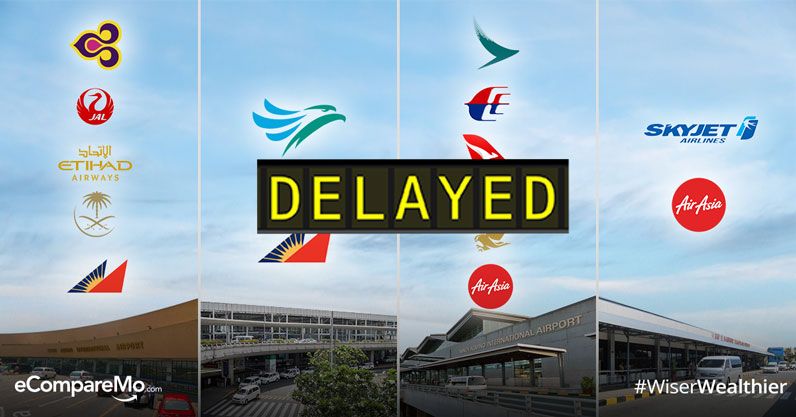 The changes were originally supposed to take place at the end of August but has now been postponed due to "unforeseen operational constraints."
The MIAA says they have already asked the approval of a congressional committee to hold the said reassignment, and so, no transfer of airlines will transpire until further notice.
As per Manila MIAA General Manager Ed Monreal, if the rationalization plan does push through later, it looks like the NAIA Terminal 3 is best allotted for international flights while domestic flights should be at NAIA Terminal 2.
PAL continues reassignments for flights to Canada and New York 
Despite the postponement of the terminal reassignments, the country's flag carrier Philippine Airlines (PAL) is pushing through with their own reassignments for some of their international flights.
PAL released an advisory that states, effective July 31, 2018, flights from Canada and New York shall depart and arrive at NAIA Terminal 1.
The flights that will be affected by this reassignment are as follows:
PR116/117 Manila: Vancouver, Vancouver – Manila
PR118/119 Manila: Toronto, Toronto – Manila
PR126/127 Manila: New York (JFK), New York (JFK) – Manila
Passengers who have an immediate connecting flight are also advised that a new two-hour minimum connecting time from Terminal 2 to Terminal 1 is strictly observed.
Passengers who will not be able to make it to their corresponding connecting flights due to the change in terminal assignment are advised to call PAL to make the necessary adjustments needed on their trip.
As a rule, if you have plans of going abroad, whether or not your flight is affected by these changes, you should always call and check on your airline providers and ensure hassle-free trips.
Sources: 
http://news.abs-cbn.com/business/07/30/18/rationalization-of-naia-terminals-deferred
https://www.philippineairlines.com/en/about%20us/newsandevents/canada-new-terminal