Millennial OFWs Talk About Their Own Definitions of Success
5 min read
The first eight months of 2018 already saw a 2.4% increase in OFW remittances and this is expected to reach $21.2 billion. These are all the fruits of the hard work of OFWs who send back to their loved ones back home.
When we were younger, it was easy to think that our OFW relatives had it easy financially. We didn't know any better. All we knew is that when they came home, there would be tons of pasalubong and sometimes even some money in foreign currencies, especially during Christmas.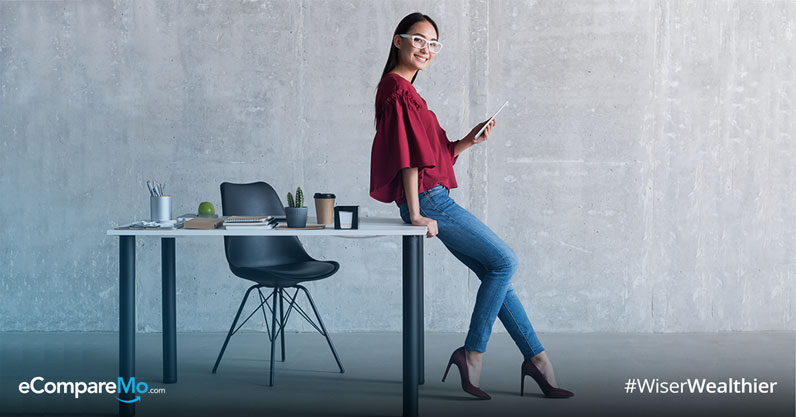 Back then, we didn't even know how they earned that money. We just know that there seems to be an abundance of it especially when one works abroad.
Now that we're adults, we finally know how hard it can be to earn money, both here and abroad, let alone thrive in an increasingly competitive world. So, the definition of success might be different for Filipino millennials, especially those that work abroad.
We took our time asking millennial OFWs what success means to them — and we got a surprising variety of answers. There are people who said they're chasing the little yet meaningful day-to-day things and achieving that equates to success. Most people, however, look at success as something that lies in the future.
See if you can relate to any of these millennial OFWs and shape your own definition of success.
Adi, 27, Sales Executive, Dubai
You can tell an OFW is successful when they are able to give back to other people.
I have an aunt in UAE I look up to for this, her expat life led to other people moving to UAE as well, not only did she make her home our home, she has also given us life tips to help us become better people. I am very proud to say that she is part of the 100 most influential Filipinos in the Gulf together with her husband. Eventually, when I "grow up" from my childish ways I want to be like her.
Claire, 29, Nurse, Devon, England
Financial freedom.
Being able to support my family and save up for a business so I will no longer need to work abroad.
Cyril, 29, Marine Engineer, Europe
When I've achieved all my plans.
Buy my own house, car, and save up for my two daughters' studies. And that I also have enough for retirement.
(Read:  An OFW's Step-By-Step Guide To Borrowing Money And Repaying A Loan)
Krista, 29, Executive Assistant, Dubai
Earning money to send back home while getting to see the world.
I feel successful now because [I'm not] just working abroad and earning money to send back home. [I also wanted] to see the world and luckily, I landed a good job and was able to [travel] in every chance I get.
[I'm able to] to give my kids and family everything they need. [I make] sure that debts and bills are paid. It's not about what money can buy, but the amount of happiness that you can give during your absence.
A few years have passed and though I have settled myself in a place away from home, I still can't imagine myself in a position of stopping just yet.  I have struggled during those years being away from home until I was able to finally realize that maybe my luck is not built back home. Maybe not for now.
Being wise about your earnings is something that OFWs are dealing with every single day. As for me, getting closer to my thirties and a mother of three, my success is something yet untold. Yes, I may earn a living here, see places, living life [as best as I can], yet deep inside my heart, [I know I will] always miss home.
In a place so foreign, you meet people with different races, making friends and learning from them is somehow important. I have matured enough during those years of staying abroad. I have [gone through] crying at night to sleep thinking of what more and how much more I can give to my family.
Being strong and wise as a Filipino in a foreign land makes you a successful person. You managed those nights, long hours at works, the thought of missing everybody back home. Surviving from rock bottom to [getting to] the top. Climbing the ladder of success is something that you have to work really hard and pour so much effort on. After all, after a year or so, a flight back home will always be the cure.
As an OFW, success means struggle and hard work. Being strong and wise in every decision. The pang of absence will always have its cure. As for me, I won't settle yet, not now. I still have [to support my kids].
Cheers to all Filipinos who work so hard for their families. I salute you all!
Julius, 31, International Project Director – Sales, Dubai
Financial freedom and freedom to travel.
Success for me is to be well traveled and have financial freedom.
Daryl, 30, Fitness Instructor, Los Angeles
Friendships formed.
Great relationship with friends, and family. Money is nice, but the best memories are made with a solid group of buddies.
Tiago, 25, Berlin
Not worrying about money.
Having enough money not to worry about surviving the month and some leftover for disposable income. liking your work and a few close friends you can rely on.
(Read: Property Buying Guide for OFWs: 5 Steps To Buying Your Own Home)
Arven, 28, Dubai
Growing mentally and physically.
I guess we have our own phase on working towards success. I can say I'm on the right track because when I look back at my previous self [I've come a long way.]
The previous Arven is not like this, I became a fighter of my own views and principles. I have grown mentally and physically. Even my sense of fashion has changed. I've made a lot of improvements. I am living on my own without my parents. I pay my own bills. [I manage all that even if] life here is expensive. When I get to Canada, that's the time I can say I'm successful.
You know you are on your way to success if the things that you longed for are already happening or within reach, and just waiting for you to grab it.
Ben, 30, Diver, Koh Tao, Thailand
Enjoying the place where you live.
Being able to enjoy the place you live! Plus having a job you love, and a social circle that isn't toxic.