LTO Rolls Out New License Plates This Month
1 min read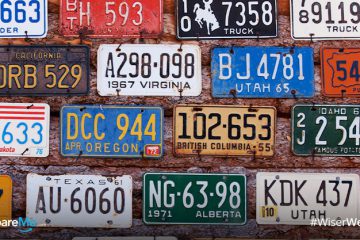 Starting this month, the Land Transportation Authority (LTO) will begin the issuance of new license plates on all vehicles.
The new plates, which were issued last year on newly registered vehicles, greatly differ from the existing plates in circulation, both in format and features.
Since last year, the governing body already told that new plates will be issued on all vehicles. Newly purchased vehicles registered last year were already given new license plates.
Meanwhile, older vehicles will receive the new edition of plates upon renewal of their car registration. The said license plates will be available for P450.
Aside from the stripped-down minimalistic design, new security features have been added to the new license plates. According to LTO, these features have been included to prevent unauthorized use of license plates and unregistered vehicles.
Similar to many countries around the world, the Philippines is finally adapting to the black-and-white color scheme for private vehicles. The agency noted that black-and-white plates for private vehicles have higher visibility even from afar.
Meanwhile, government and public vehicles will still use the old color schemes, which are red-and-white and black-and-yellow, respectively.
Apart from the colors, there are tamper-proof measures such as locks and screws attached to the plates, making it virtually impossible to remove or transfer the said plates.
Furthermore, they also have reflectorized coating to make the plates more visible even from afar.
As an added measure, a "third plate" will be added on the windshield in a form of sticker. All detailed information regarding the vehicle such as plate number and other registration details will be available there.
New plates will be available 45 days after renewing the registration.