List of Countries Banning Internal Combustion Engines in the Near Future
4 min read
A recent report has put the automobile industry in the Asia-Pacific region in shock.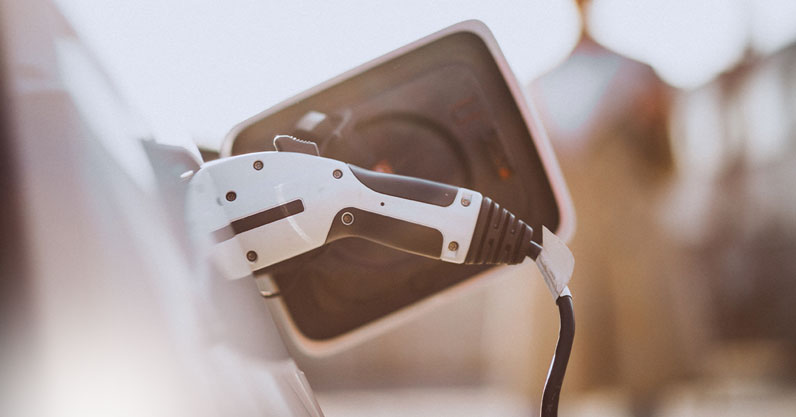 According to Bloomberg, Thailand, one of the biggest car manufacturers in Southeast Asia, just announced a monumental shift in their plans to combat climate change by shifting to EVs and other zero-emission vehicles completely by 2035. That's only 13.5 years from now.
While it may come as a surprise in this part of the world, a lot of countries have already stated their intent to lessen dependence in fossil fuels, particularly in motoring and transport. This is all for a good cause as the Intergovernmental Panel on Climate Change explained that greenhouse gas emissions must be in sharp decline by 2030 to avoid disastrous warming.
So for posterity, let's see which countries are doing their part in saving the planet against global warming.
Austria
Last 2016, Austria has targeted a complete phase out of new gas vehicle registration by 2020. However, it seems that their timeline has adjusted to 2027.
Canada
No new internal combustion vehicles to be sold in British Columbia by 2040. The provnice of Quebec is phasing out sales of new gas cars by 2035.
Denmark
Meanwhile, the Danes are looking to ban combustion engines much earlier, starting 2030 and then hybrid engines by 2035.
Egypt
The North African country is now working on a plan to only have EVs traversing Egyptian roads by 2040.
France
Like Egypt, France has their sights set on 2040, when they'll ban sales of oil-powered vehicles.
Germany
One of the earliest countries to legislate against use of combustion engines, they've passed a resolution to only approve emission-free cars by 2030.
Iceland
Aside from banning registration of new combustion engine cars, Iceland is freezing out their use of fossil fuels. Because as early as 2025, their capital city of Reykjavik is eliminating half of their gas stations. #Thanos'd
India
The South Asian powerhouse set a target of full shift to EVs by 2030 and they're also considering a ban on 2 to 3-wheeled gas powered engines by 2025. It's quite a task since India is one of the top motorcycle markets in the world.
Ireland
A law is being proposed in the Irish legislation to only allow sales of zero-emissions vehicles starting 2030.
Israel
The Middle Eastern country plans to ban sales of new gasoline vehicles after 2030.
Japan
Similar to Thailand, Japan also plans to ban sales of new gasoline vehicles by 2035.
Netherlands
All new cars to be sold in Netherlands should be emissions-free by 2030. And the city of Amsterdam is also banning all combustion vehicles from its streets by 2030.
Norway
One of the earliest adopters in combating climate change, Norway plans to ban sales of gasoline vehicles by 2025. And their people are already making the shift as 60% of their new vehicle sales are electric.
Portugal
In two decades, Portugal plans to stop selling new gasoline vehicles by 2040.
Slovenia
The Central European country plans to ban sales of new fossil fuel vehicles by 2030.
South Korea
The South Korean government is currently considering banning the sales of new gas vehicles by 2035, although nothing has been set into motion as of late.
Spain
Spain is planning to put the sale of vehicles running on fossil fuels on a permanent siesta by 2040.
Sri Lanka
Another country from South Asia, Sri Lanka, also plans to ban all fossil fuel vehicles from their roads by 2040.
Sweden
Their plans to ban sales of gasoline cars is coming a little bit later than their Nordic neighbors, with implementation happening after 2030.
Taiwan
The island nation of Taiwan plans to ban sales of new non-electric vehicles by 2040.
United Kingdom
UK plans to ban sales of internal combustion vehicles by 2030 as well, with Scotland lagging a bit behind to phase out sales of new gasoline vehicles by 2032.
So to put it on a timeline:
Before 2030
Austria, Norway
2030
Denmark, Germany, Iceland, India, Ireland, Israel, Netherlands, Slovenia, Sweden, United Kingdom (except Scotland)
After 2030 to 2040
Canada, Egypt, France, Japan, South Korea, Portugal, Spain, Sri Lanka, Taiwan, Thailand, Scotland
What about the Philippines?
There are no timelines set in stone by the government as to when we'll ban internal combustion engines. However, we've started seeing E-jeeps and buses roll out on selected routes in Metro Manila and other parts of the nation.
If you don't know by now, the Philippines is part of the Paris Agreement, a pact among nations to drastically decrease fossil fuel usage in the foreseeable future. In that agreement, the Philippines had promised to reduce carbon emissions by 70% in 2030. A way to push this is through legislating laws and policies supporting our obligation. It's good to know that there's a bill in the Senate like the Electric, Hybrid, and other Alternative Fuel Vehicles Promotion Act of 2014 which incentivize electric/hybrid vehicle buyers.
It's going to take the whole world to work against climate change altogether so our children can live in a greener, cleaner, and safer future. We should be glad that we're taking the first steps towards this.