July Brings A Truckload Of Promos For Car Owners
3 min read
What's better than getting some car parts replaced? Why, getting some car parts replaced–at a fraction of the price!
Good news for car lovers because there are tons of wonderful things going on right now—discounts on tires and car accessories, up to 60-percent off on repaint jobs, fuel rebates, free gadgets, free roundtrip tickets to New York and even a chance to drive home a brand-new Hyundai Veloster.
You're welcome!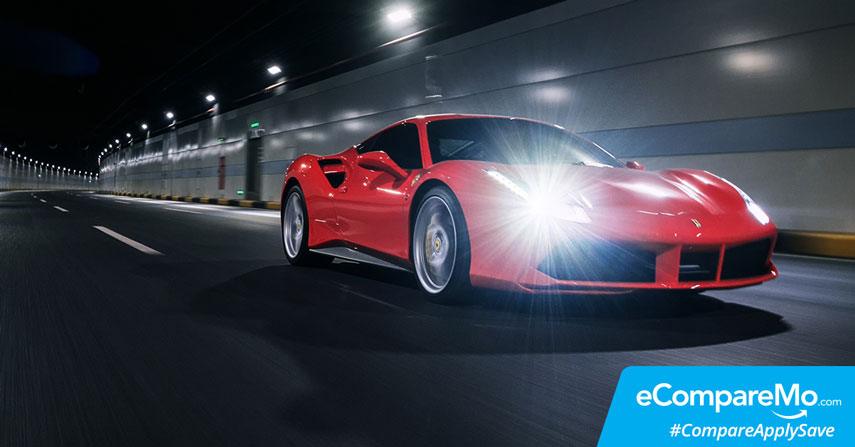 Buy a new Hyundai and get a chance to win a brand-new Veloster Turbo
Hyundai is celebrating its 16th anniversary in the Philippines. As part of their appreciation for all the people who continuously patronize the Korean car manufacturer, Hyundai Philippines is launching its "Thrivin' and Drivin' at 16" promo.
Aside from huge discounts and friendlier payment schemes, Hyundai is also giving away special prizes like iPhone 7 Plus, MacBook Pro, roundtrip tickets to New York and other destinations, and a brand-new Veloster Turbo. Promo runs until August 31, 2017.
Avail of 0% interest for car parts, accessories, and services with BDO elite credit cards
BDO elite cardholders can spruce up their ride a bit with friendlier payment terms. Pay for parts, accessories, and services on installment without interest from select dealerships.
Cardholders of BDO World Elite Mastercard, BDO Platinum and Titanium Mastercard, BDO Visa Platinum, BDO Diamond UnionPay, American Express Platinum, Cathay Pacific American Express Elite, and American Express International Dollar Card issued by BDO. Promo lasts until December 31, 2017.
Get a 5% rebate at SEAOIL with your Security Bank Complete Cashback Mastercard
With Security Bank's Complete Cashback MasterCard, SEAOIL customers can get as much as 5% rebate at any SEAOIL branch.
Just swing by any SEAOIL branch, gas up, and pay with your Security Bank Complete Cashless Mastercard. That's 4% rebate from the cashback feature of the card and additional 1% from using SEAOIL.
Massive discounts with your Metrobank Toyota Mastercard
What does it mean to become a Metrobank Toyota MasterCard owner? If you're a true-blue Toyota fan, that only means bigger savings and better value for your money.
For starters, Metrobank Toyota cardholders are entitled to 10% discount on all in-house Toyota parts and services, double rewards points whenever you spend them at Toyota, 3% fuel rebate on any Petron branch, and 24/7 roadside assistance when you use it with a Petron Value Card.
10% discount with EastWest cards at A-1 Driving School 
Whether you're a new driver, planning to step up your game, or in need of a refresh course, enrolling in a driving school will definitely help you become a better and more disciplined driver.
If you're thinking of getting a course at A-1 Driving School, use your EastWest credit card to get 10% off your A-1 Driving School bill. This promo lasts until January 31, 2018.
Replace your current set of rubbers with Dunlop and Toyo tires—now 30% off with EastWest cards
Ready to replace your tires for the rainy season? If you're an EastWest credit cardholder, you can get 30% off when you use your credit card to buy Toyo or Dunlop tires at TireShakk.
Get a discount for every purchase of two tires using your EastWest credit card. You can also buy your tires on a 0% interest installment of up to three months with a minimum purchase of P10,000.
Keep your ride shiny with Honda's repaint promo
For all those instances you accidentally gave your Honda scratches and dents, it's time to pay for your crimes and repaint.
Honda Cars Philippines is offering huge discounts that can go up to 60 percent for all cars to be treated in their facility.
Until July 31, Honda car owners can get a washover that starts at P27,000; change color at P37,000; and per panel repair at P3,500. In addition, make your car as pristine as its first time with 60-percent discount on selected collision parts!